arrow_circle_down Designs
arrow_circle_down Subscribe
arrow_circle_down In the hoop Bunting
Kay has created this gorgeous In the hoop Bunting set that you can adapt to just about any occasion
Babies, Kid's rooms, Holiday Banners - change your colors and fabric to suit.
Includes Five hoop sizes 5x7 6x10 8x8 8x10 and 8x12 for maximum versatility
Full Alphabet and Numbers plus a blank you can personalise
EDIT 19 June

Kay has kindly added an ampersand design to this set

If you have already purchased this design, please log into your account and re-download this set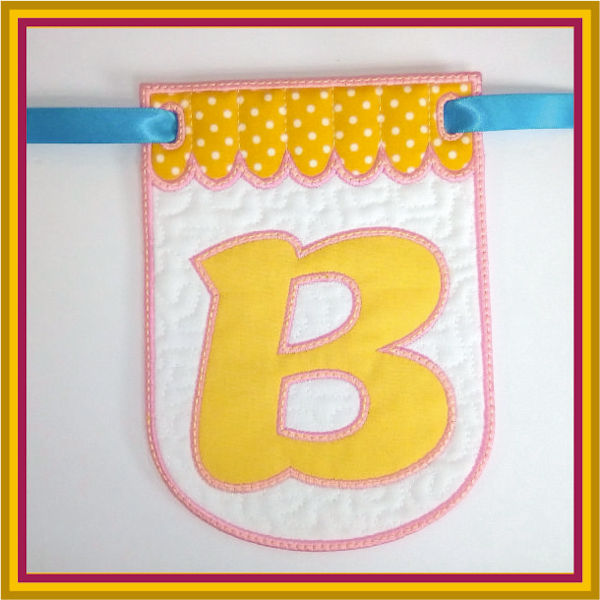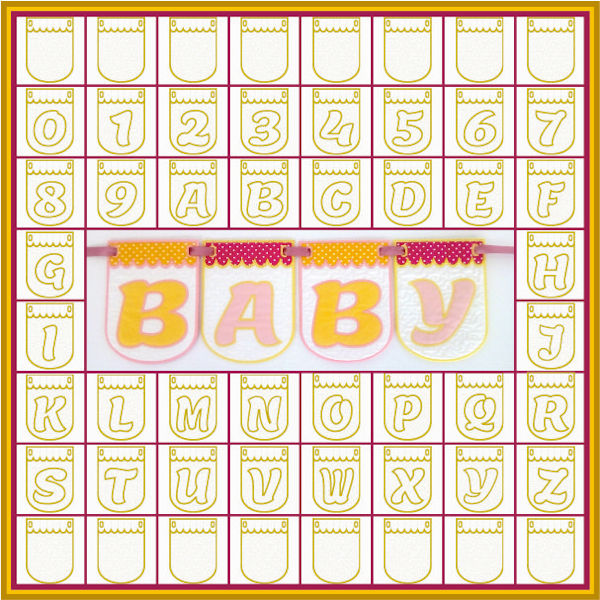 New to this style of design? Watch Kay as she takes you through her step-by-step video
How beautiful is this Bunting Sally made?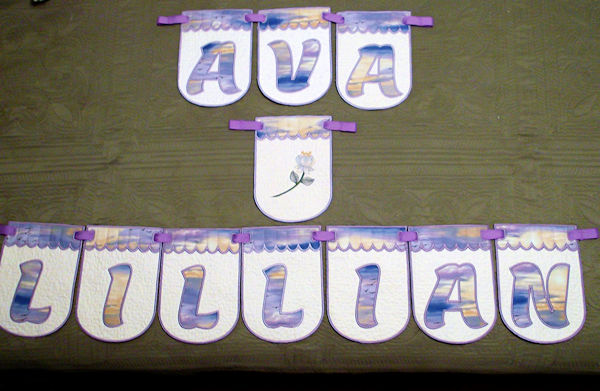 Lyn received an Instant Win for her fantastic Birthday Banner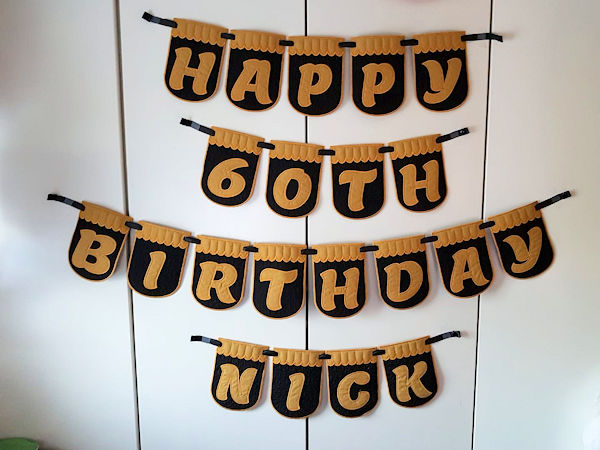 Please click on photo to view larger images of our Bunting samples

| Hoop Size | Model | Type | Year |
| --- | --- | --- | --- |
| 5x7 | | | |
| 6x10 | | | |
| 8x10 | | | |
| 8x12 | | | |
| 8x8 | | | |