arrow_circle_down Designs
arrow_circle_down Subscribe
arrow_circle_down In the hoop Quilt Blocks for Boys
---
Our awesome Darina requested a set of 'boy' designs to use for Quilts - similar to her popular Sweet Dreams Quilt
We came up with these Nine 'boyish' The In the hoop Blocks that can be used for Raggy Quilts, Quilt-as-you-go, or use as filler blocks on other Quilts (or you could just use them as Applique Designs)
These blocks are created for quick stitching - simple 1 color designs, with or without included Quilting
We've included Multiple sizes and styles for maximum versatility
There is a Boat, Car, Motorbike, Plane, Rockinghorse, Star, Teddy, Truck and Train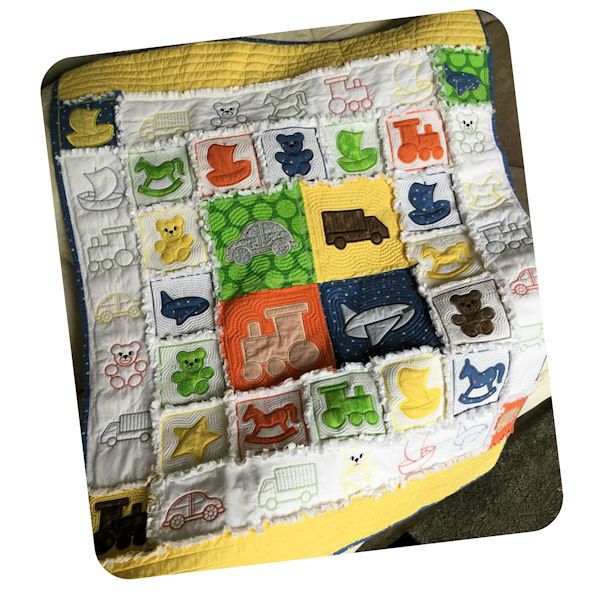 Here is Darina's Boy Raggy Quilt
Both Darina and Faye have quilts in progress, we will post updates soon!
---
 
 

This set includes the Nine designs in:

Quilted Applique Block 5x5 6x6 8x8
Chain stitch Block 5x5 6x6 8x8
Applique Design Only 4x4
3 inch Chain Stitch Design
---
Imagine the beautiful Quilts you can make for your favourite Boy!!
---
New to Quilting?
Click here to view and download Darina's How to make a Raggy Quilt Tutorial
---
As promised, here are two of Darina's finished Quilts - arent they beautiful!!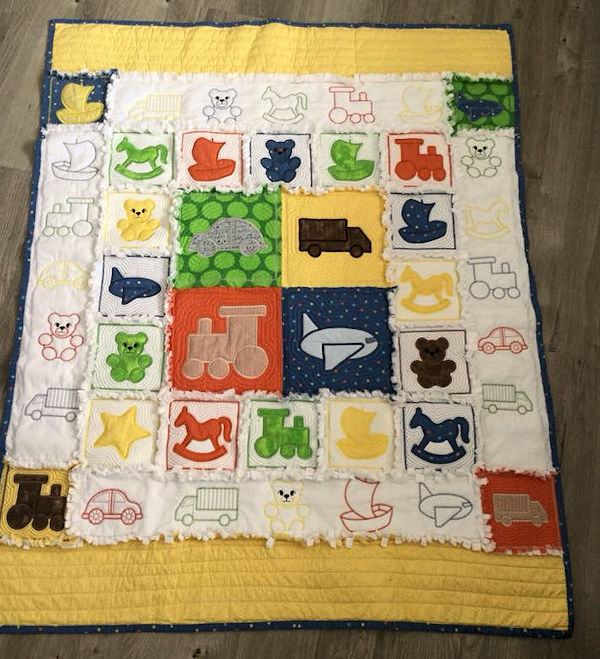 Faye created this very cool Quilt for her Grandson - beautiful work Faye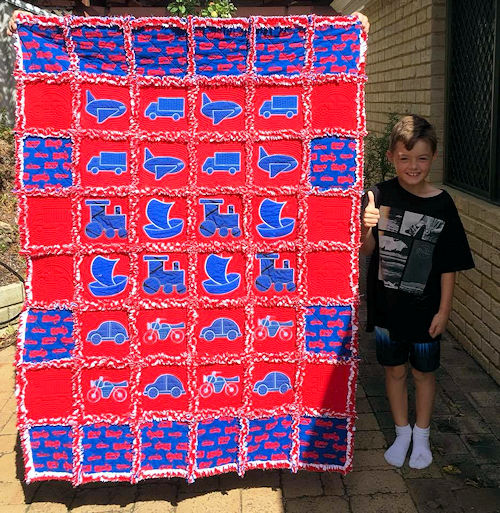 Darina used the Motorbike and Star Block in these cute Quilts
Click here to view and download her instructions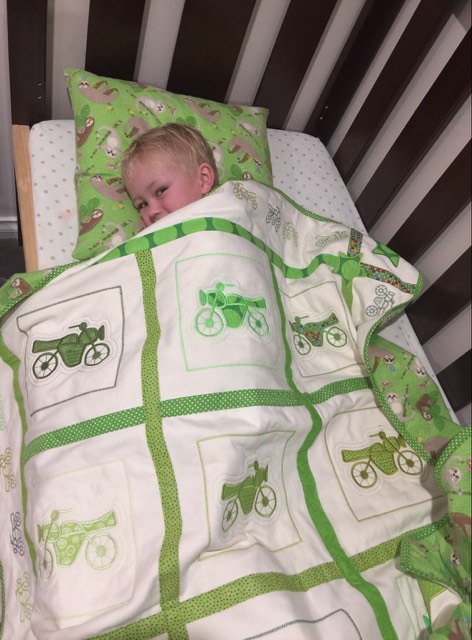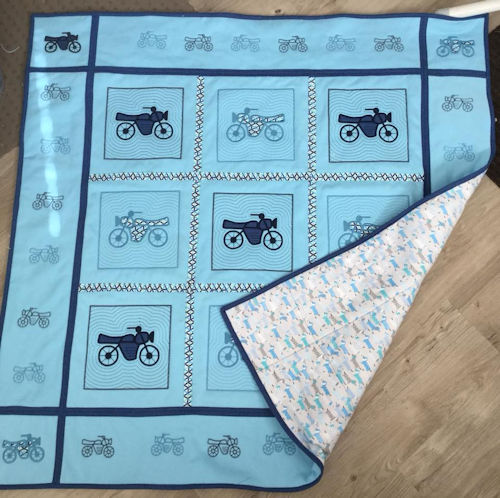 Norma created this gorgeous quilt - Thanks for sharing Norma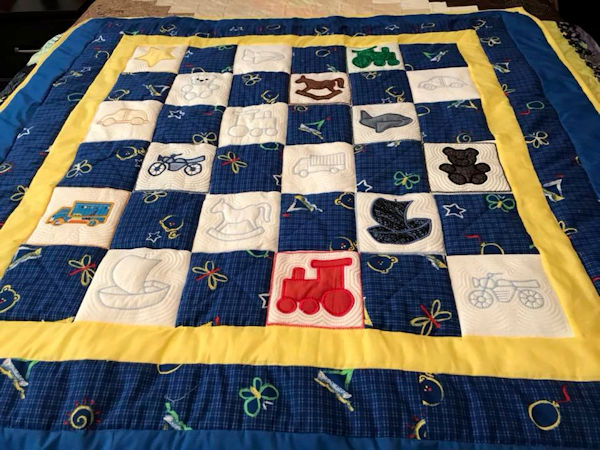 Another amazing Quilt stitched by Wendy - don't the colors go so well together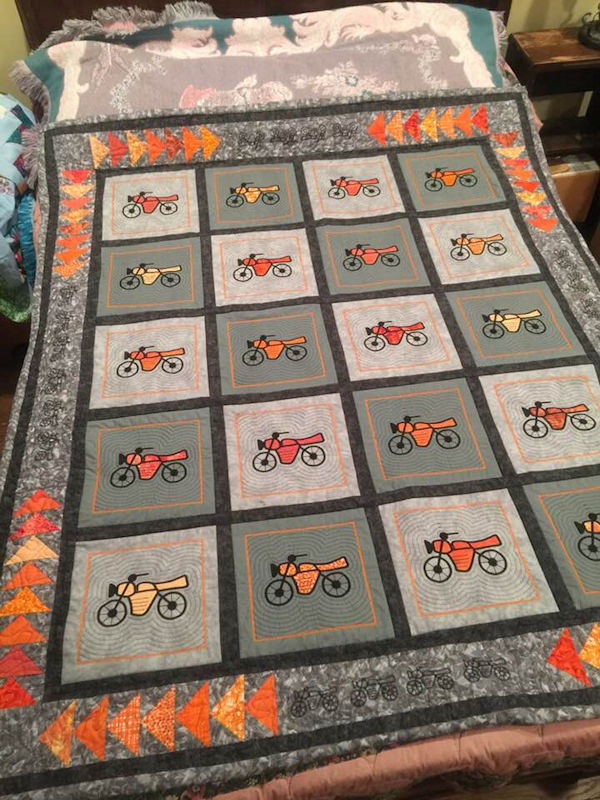 ---
Corina was awarded an Instant Win for this beautiful Quilt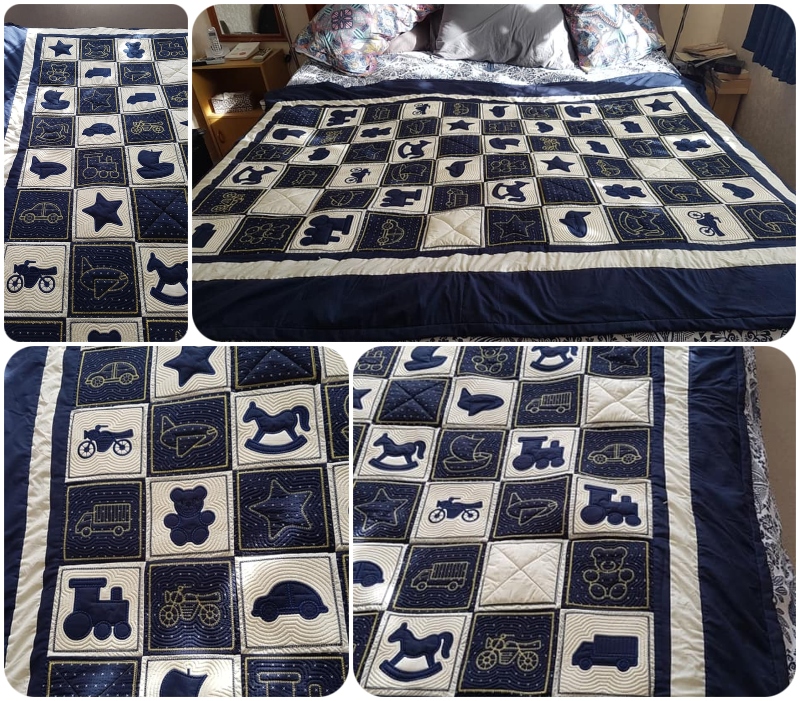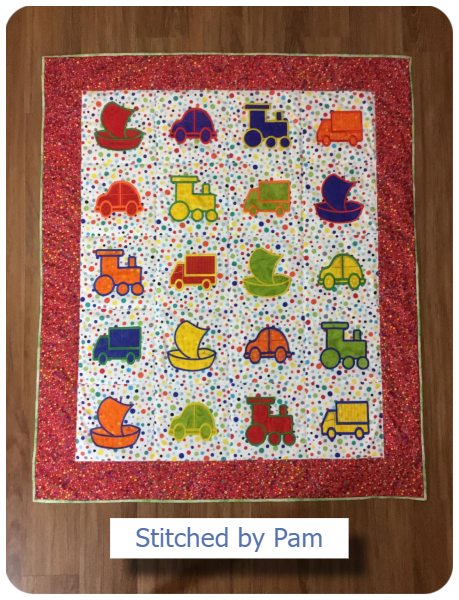 ---
| Hoop Size | Model | Type | Year |
| --- | --- | --- | --- |
| 4x4 | | | |
| 5x5 | | | |
| 6x6 | | | |
| 8x8 | | | |