arrow_circle_down Designs
arrow_circle_down Subscribe
arrow_circle_down Gingerbread House
---
The long awaited Gingerbread House is here! This design is the finishing touch to the Gingerbread Family released last year. It's such a fun design. With a little imagination it can become something very spectacular but is very simple to do. Your friends will be making requests for one as soon as they see yours.
You can use them for Christmas Decorations or a children's playset with a felt board.
5x7 6x10 8x8 and 10x16 hoops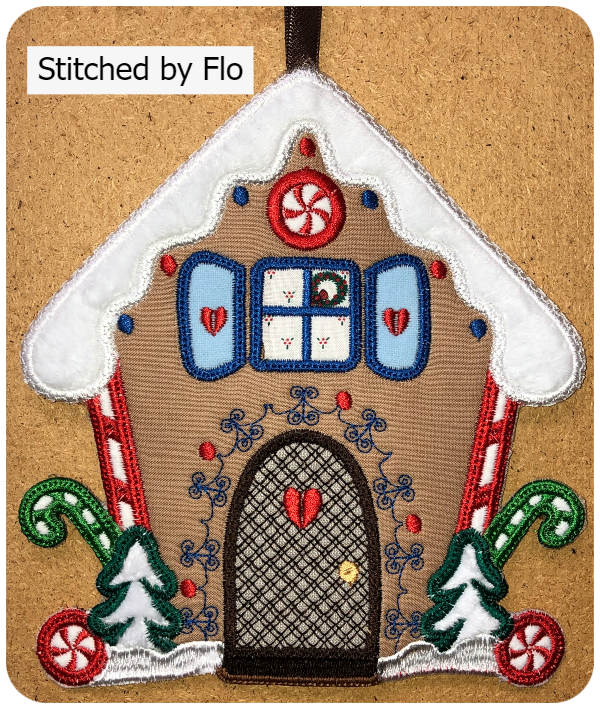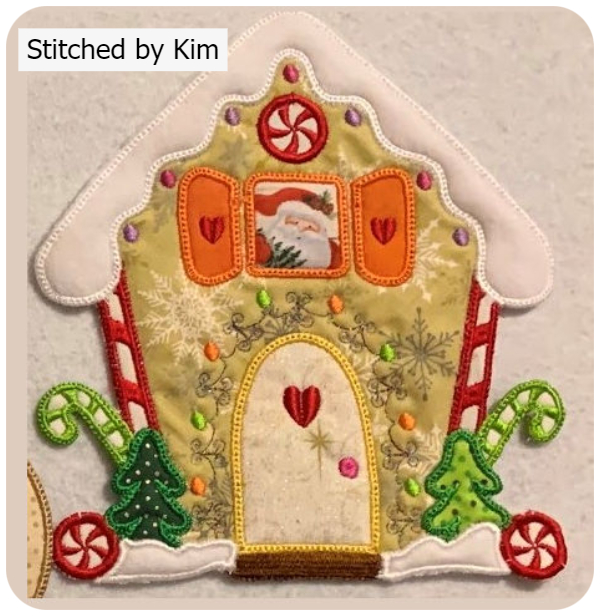 Watch Kay stitch Kim's Gingerbread House
INSPIRATION
Gloria created these awesome Towel Toppers using the Gingerbread design.   
We have a blog showing how to make Towel Toppers from our Coasters which shows how you can adapt a Coaster to make something similar.  You could also download our Free Tags to use as the holder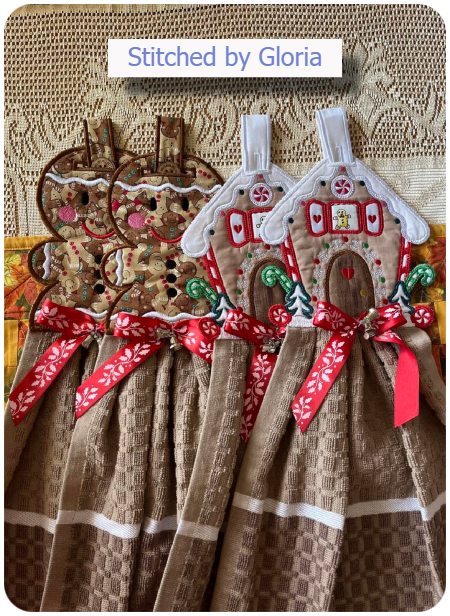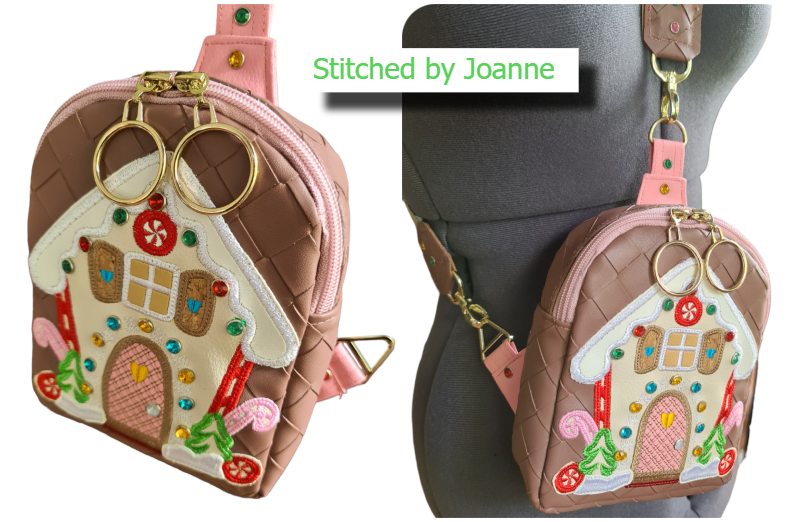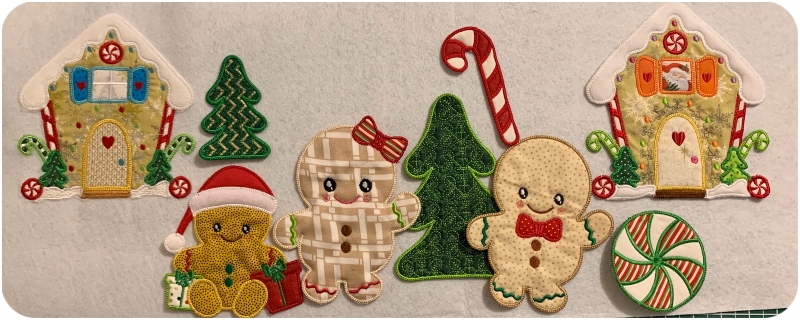 Please click on photo to view larger image
| Hoop Size | Model | Type | Year |
| --- | --- | --- | --- |
| 10x16 | | | |
| 5x7 | | | |
| 6x10 | | | |
| 8x8 | | | |