arrow_circle_down Designs
arrow_circle_down Subscribe
arrow_circle_down Free Poppy Designs
---
This design was previously available for purchase, rather than retire the design, I have made it available for free
---
Soldier G33264 this one is for you!
---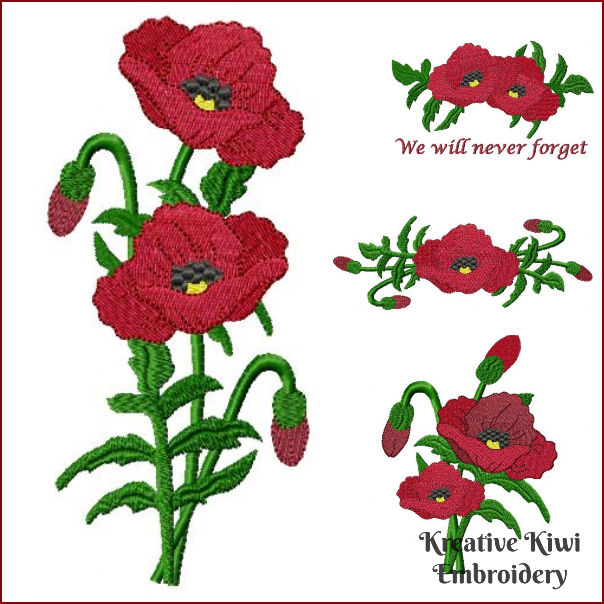 5 designs for the 5x7 hoop and single poppie for the 4x4 hoop
---
Michelle stitched this beautiful Tablecloth using these designs - stunning Michelle!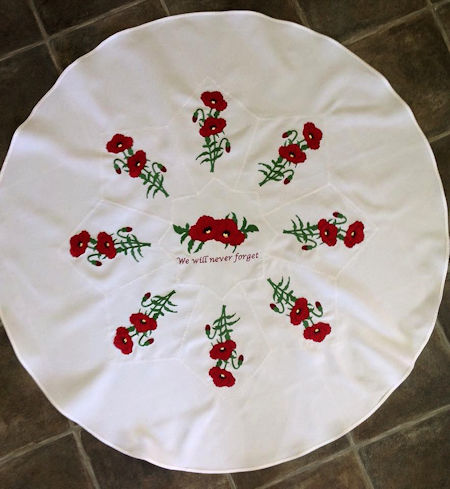 ---
How amazing is this?
Judy stitched 140 of these Coasters for her local veteran home!! - truly awesome!!
Thank you so much Judy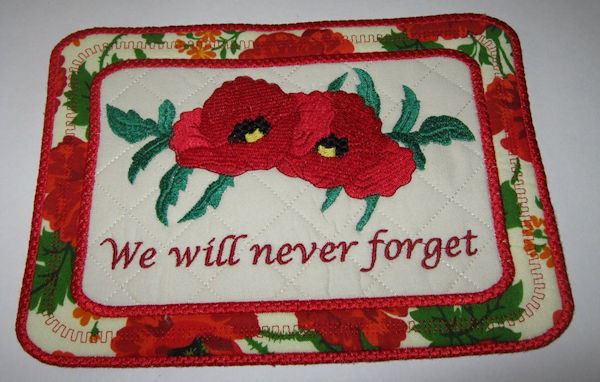 ---
Jo shared this stunning stitch-out of our Poppy Design
Jo writes 
"

I'm going to give this as a raffle prize. My village is fund raising to revamp an area that will be a Memorial Garden of Remembrance to the village soldiers who lost their lives in WW1"
Thanks so much for using our design in such a truly amazing way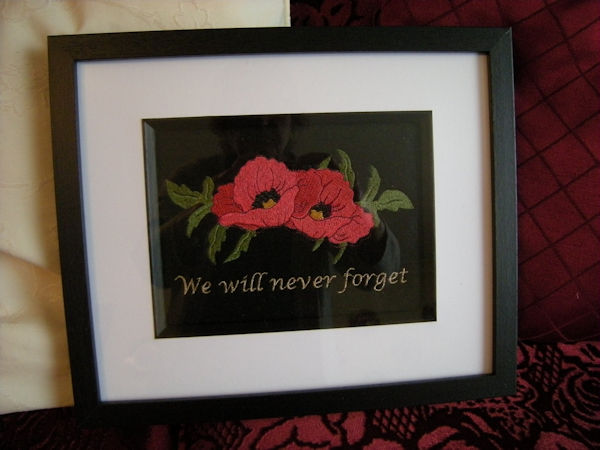 ---
How beautiful are these?  Thanks so much for sharing Gill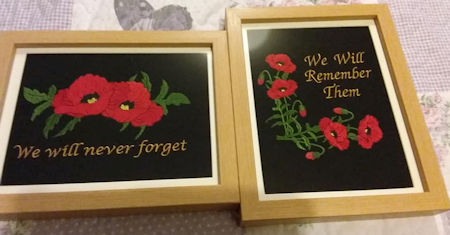 ---
Elaine added the designs to her tote - how striking is this?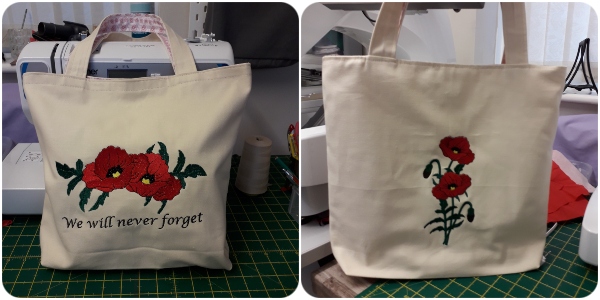 ---
Jackie added these designs to her beautiful bag
Click here for detailed instructions by Cathy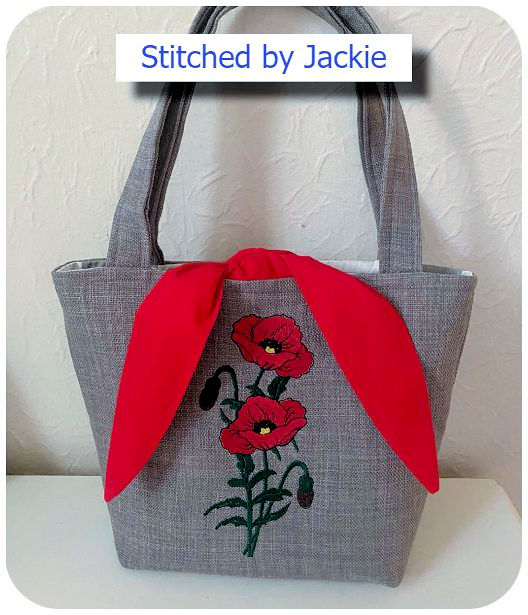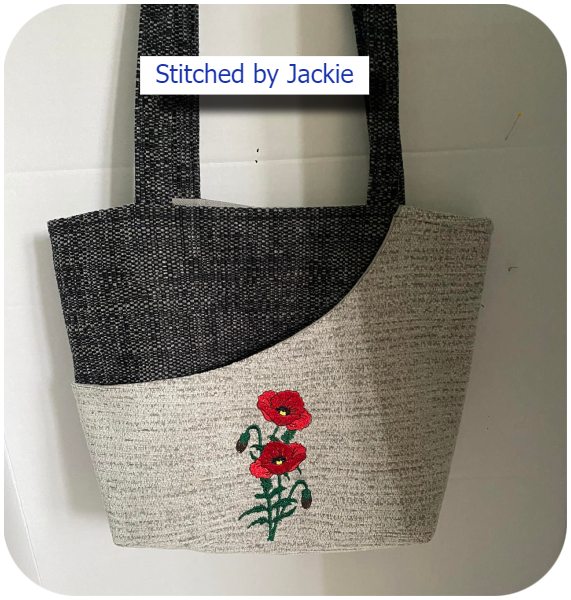 VIEW ITEMS MADE WITH OUR ANZAC DESIGNS
---
---
| Hoop Size | Model | Type | Year |
| --- | --- | --- | --- |
| 4x4 | | | |
| 5x7 | | | |