arrow_circle_down Designs
arrow_circle_down Subscribe
arrow_circle_down Fairytale Castle Growth Chart or Wall Hanging
This is a design set that grew as we were testing it – initially I created the Tall Castle design as a Wall Hanging.  I then added a 'ruler' to my sample which was simple – just 2-inch lines.   
 

 

The Fairytale Castle blocks are made in the 5x7 hoop

Each 5x7 Block includes

The Fairy-tale Character within the Window
The 'quilted' Castle Block work
The side panel with Ivy climbing the wall
Various fairies' spiders and butterflies

Six individual Fairy-tale designs are included for a 4x4 hoop (excludes Dragon, as he is too tall for a 4x4 hoop)

This finished sample with added side measure (blue right side) is 8 inches wide by 37.5 inches long - Each 'Window' is one hooping - the entire Wall Hanging is 8 hoopings - the ruled side is optional, and means additional hoopings.
While Darina was testing, she added her creative flair and urged me to add numbers, so we now have the full Add On Growth Chart ruler files in both cm's and inches (yes, you could use these with other designs)
Darina added even more flare and shared her magical Growth Chart version with an added panel with velcro, which you can add Tabs to. 
Darina has used the Tabs to show how much her Grandson Spencer has grown (see below), or for a Family Chart, she has Tabs for each member of the family.
 

We have put all the design file options, variations and instructions together, so you can make your own version of this Wall Hanging.

Add on Ruler Files for 5x7 6x10 8x12 hoops
4inch Stippling Blocks 5x7 6x10 8x12 hoops
Tabs with castle block stippling – 4x4 hoop

---

You can use the Add On Ruler with other designs - here is Darina's Jungle Combo version

 
---
VIDEOS
Watch Kay make the Growth Chart - with added extras!! 
Showing you how to add Text with your machine
How to add Velcro Backing for the Tabs
How to add a Hanging Tab
---
INSPIRATION
This is so cute!!  Lillian added to our design to make her Castle - The inner Fairy is our Large Angel Applique - the Teapot, Show and Coach are Lillians own designs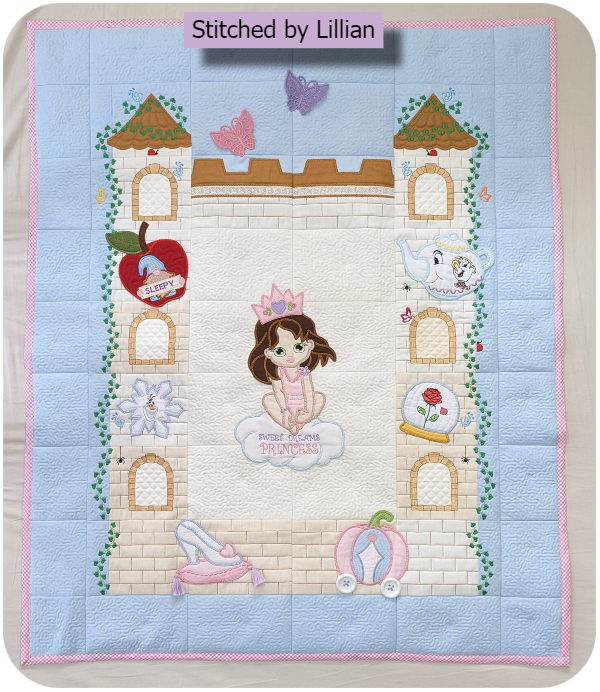 How is this for 'kreative' - Berni used the blocks in this design to make this very cute quilt.  So clever!!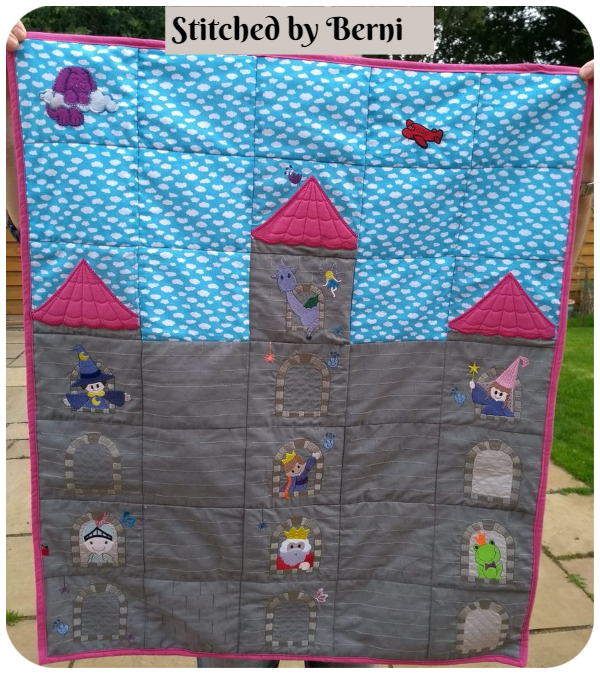 ---
Sandy added some cute bling on her castle, and Alma used her editing software to mirror the designs and enlarge the door at the bottom - so clever ladies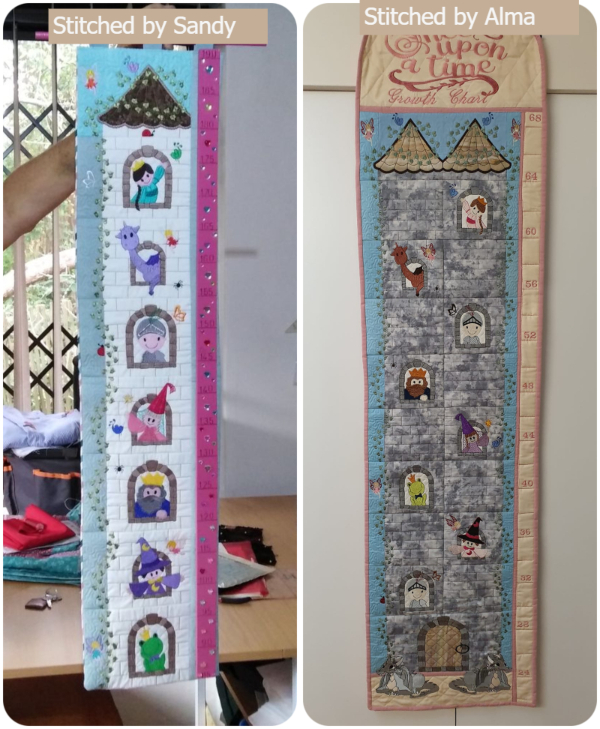 ---
LeeAnn (left) and Sue (right) created these cute wall hangings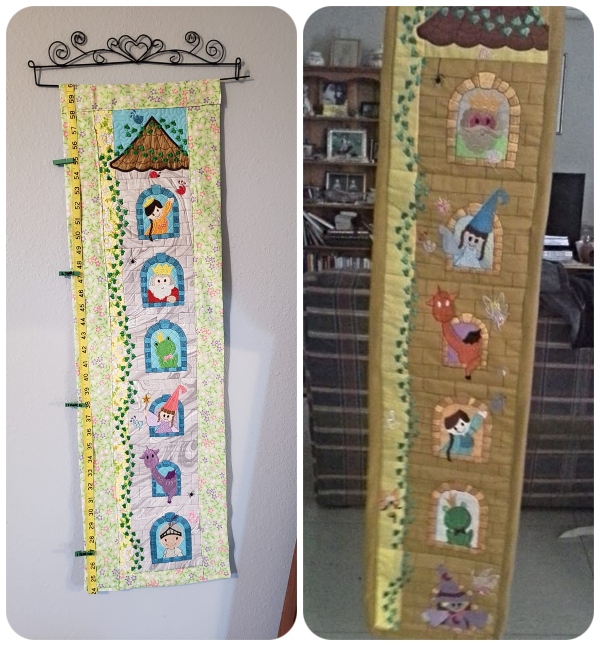 ---
Sue made this beautiful Fairy Castle Wall Hanging for Allison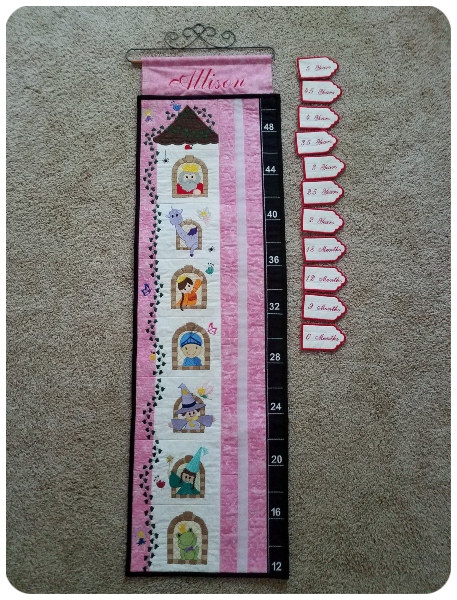 How creative is this amazing Growth Chart Eva made for her Grandson. Beautiful work Eva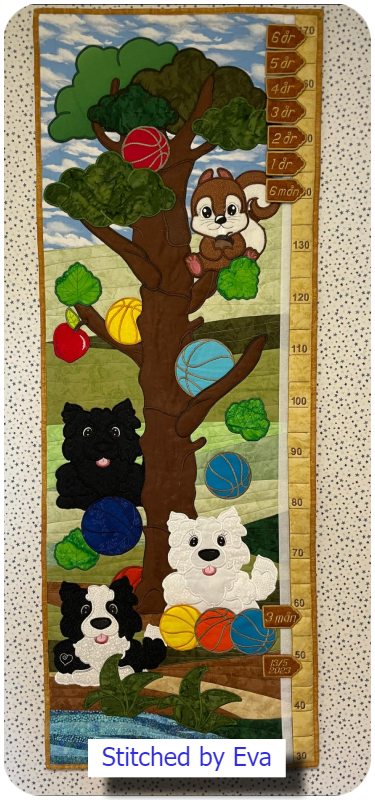 Eva combined designs from the following sets
| Hoop Size | Model | Type | Year |
| --- | --- | --- | --- |
| 4x4 | | | |
| 5x7 | | | |