arrow_circle_down Designs
arrow_circle_down Subscribe
arrow_circle_down Crazy Patch I-Pad Pouch
---
This I-Pad Pouch is a fantastic 'kreation' of Darina's.
Darina combined two of our existing Kreative Kiwi designs to make this item.
To save you purchasing two designs, we have created this 'combo' set which includes
The Pouch and Flap Pieces are completed In the hoop, then the sides completed on your sewing machine
Finished Size:  
13" wide by 8.5" high
(33cm x 22cm)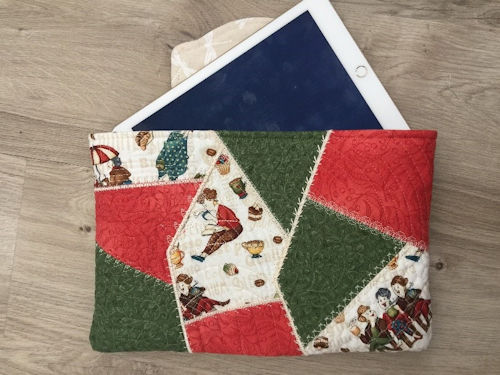 This combo set includes Darina's How to make an I-Pad Pouch Instructions, which details which design files she combined to make this Pouch.
Plus you get the two full existing sets, with their individual designs and instructions
---
VIDEOS
Use the flap from our Bag
Make the I-Pad front and Back Panels using our original Crazy Patch Notebook design
---
DESIGN NOTES
When you unzip this Design Set, you will see two separate Folder plus Darina's I-Pad Instructions

Please read Darina's Instructions  (How to make a Crazy Patch I-Pad Pouch)  which tell you which files you need to stitch to make the I-Pad Pouch
---
INSPIRATION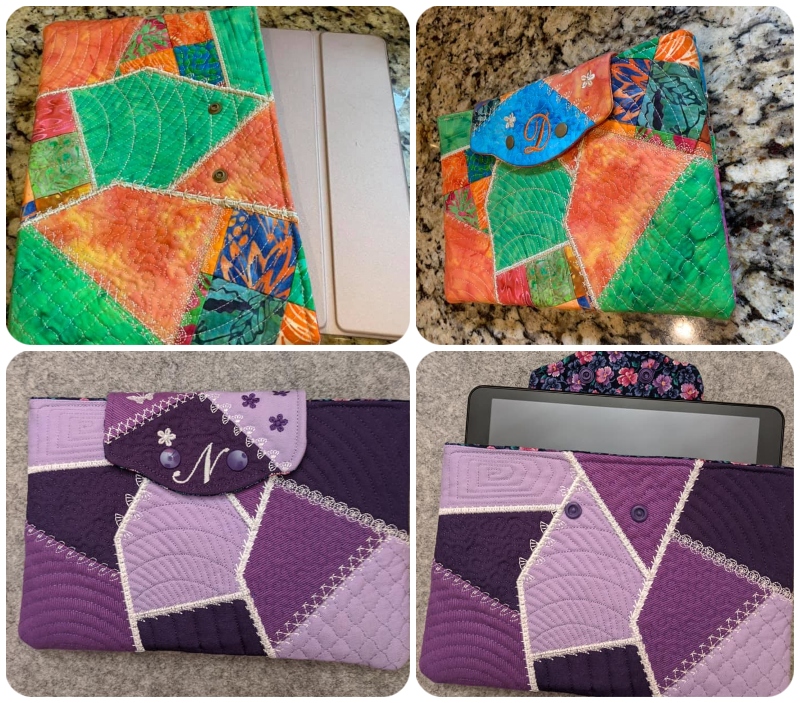 ---
Wendy made this stunning holder for her MAC laptop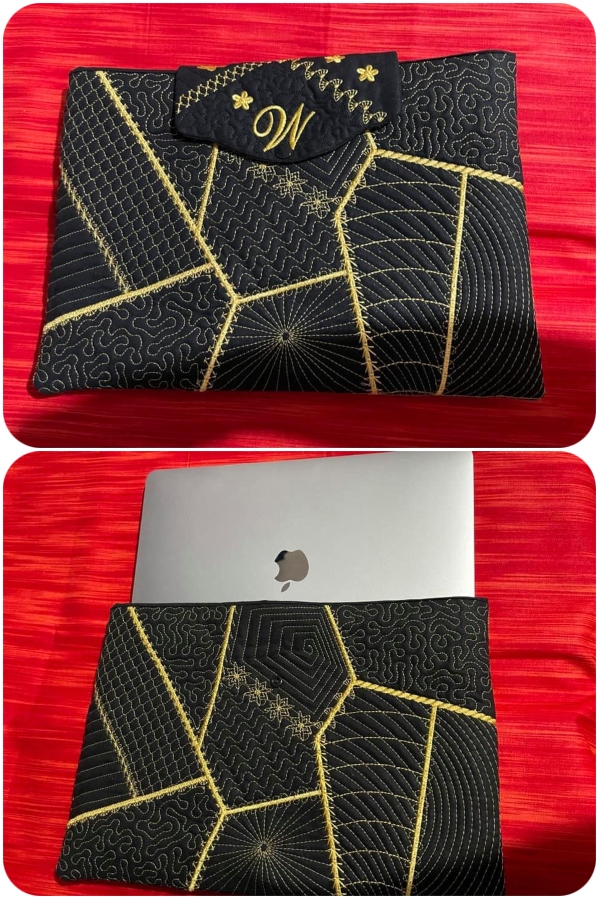 ---
Denise shared her colorful I-Pad Holder - love the fabrics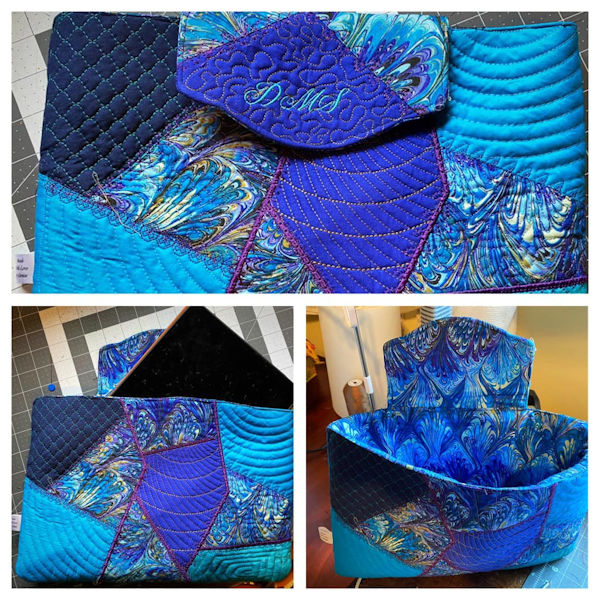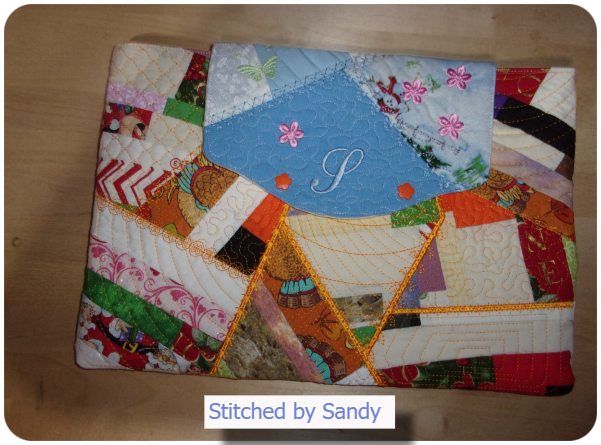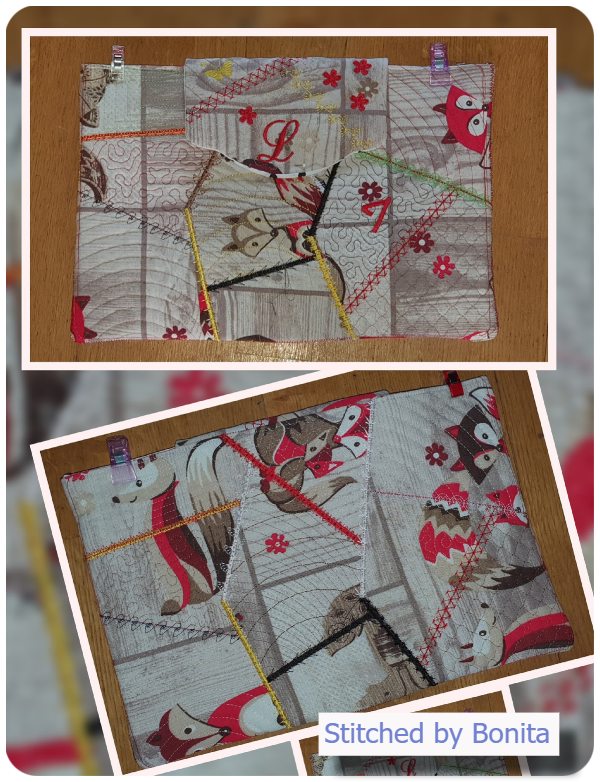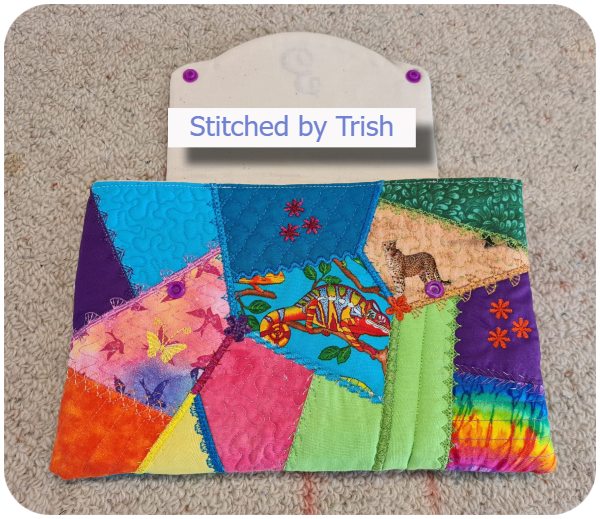 ---
| Hoop Size | Model | Type | Year |
| --- | --- | --- | --- |
| 5x7 | | | |
| 6x10 | | | |