Those who know me, know we LOVE our Dog Buddy.  Hes a Bull Mastiff Cross, and he's an absolute delight!.  This Collection is for him.
The Collection includes our Large Dog Applique, plus the In-the-hoop Dog Bag (to hold the Doggy Do Plastic Bags)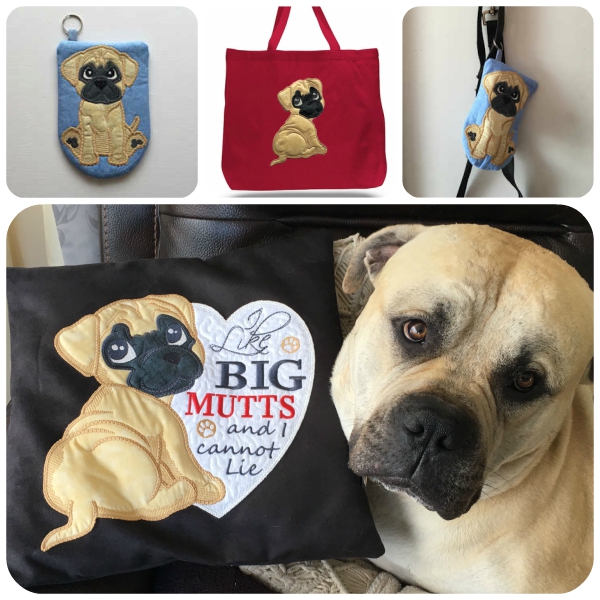 Our Dog Bag is created completely in one hooping (5X7 Hoop)

Fully Lined with no edges showing

Finished size is just over 4 by 6 inches  - 10.5 by 15.5 cms

The opening is on the back of the bag.

For fast access at the Dog Park, there is no zip

Our 'Big Mutt' Applique is created and joined completely in-the-hoop.
5X7 Hoop makes an  8.5 by 8 inch Design (21.5 by 20cm)
6X10 Hoop makes a 12 by 11.5 inch Design (30.5 by 29cm)

While we love the play on words with "I like Big Mutt's' saying, please feel free to add your own Dog's name or words that you like.
Click here for Detailed Size and Stitch Information

How classy is this 'doggy bag' - I Love how Flo used her fabric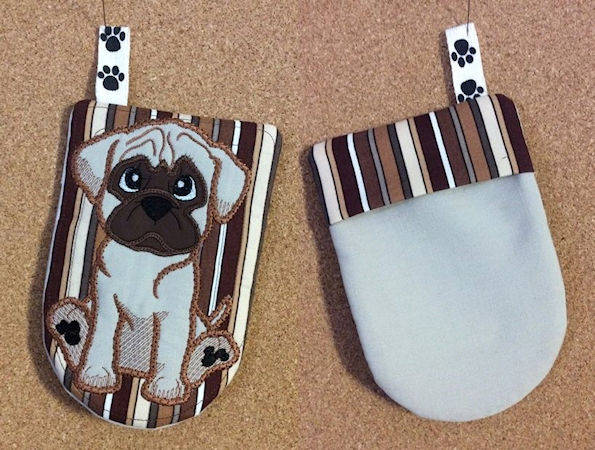 And how cute are Sandy's Dogs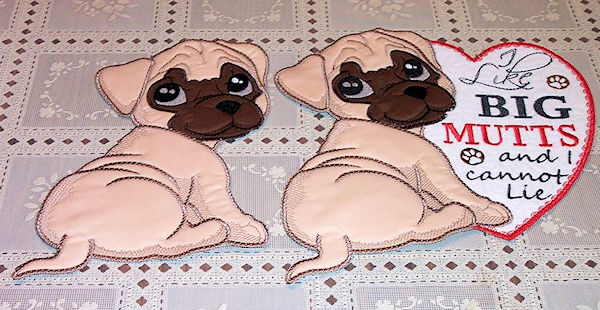 Denise created the full set - awesome