arrow_circle_down Designs
arrow_circle_down Subscribe
arrow_circle_down Hints and Tips - Passwords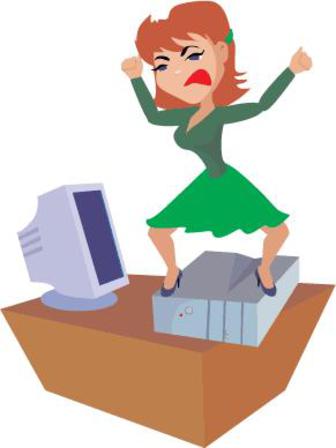 We all share the frustration of trying to Log onto a Website, and you can't remember the password.
To 'make life easy', we have an Automatic LogIn System - Simply Click on an automatic link, and you go straight to your Kreative Kiwi Account - no need for a password,
This system works for 99% of our customers, who use the same 'device' to both read e-mails, and shop/view our designs,
---
If you prefer to Log into our website from multiple devices ie PC Phone or Tablet, then choosing your own password may work better for you, Scroll down to the bottom of this page to view the paragraph under the title How to Add a Password to Your Account.
---
---
We have Automatic LogIn Links in many places:
Your first e-mail from Kreative Kiwi
Every Order
Every Newsletter
Every Password Reminder
In all cases, all you need to do, is to click on the link found in one of those 4 places to go straight to your Account
Order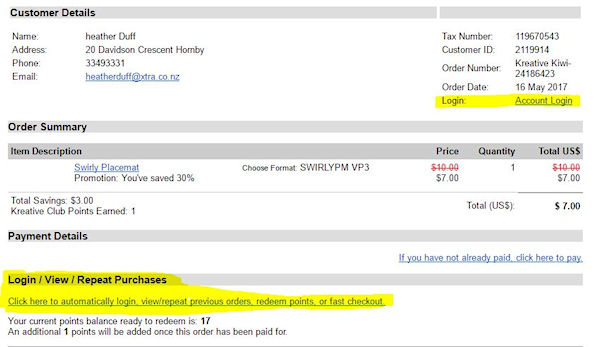 Newsletter
You can click any product photo and it will automatically log you into the website, and your account
or
at the very bottom of every Newsletter you have the AutoLogIn Link which is highlighted in yellow below.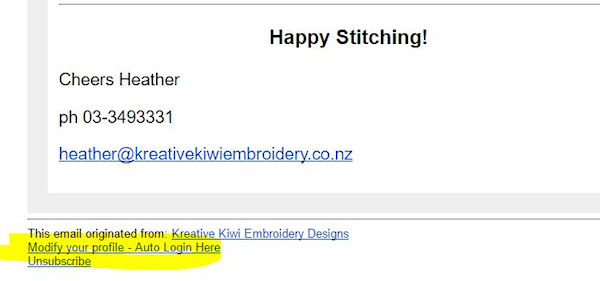 ---
Password Reminder

If you can't see the Blue Box, you may need to 'display images'
See this in action, with this quick 20 second video
If the Automatic Login does not work for you, please email help@kreativekiwi.com and we will set a password for you
---
---
How to Add a Password to your Account
Initially, you need to log into your account from ONE Device using the Automatic Link, then CHANGE YOUR PASSWORD to a password you will remember. Once you click the CHANGE MY PASSWORD / USER DETAILS text like the highlighted example below, it will then open a new screen where you can insert the new password and then confirm it. Once you choose this method, you'll need to log into your account using the LOG IN Button on the website which is at the top right side in the blue menu bar.


Enter a password you will remember

You will now be able to Log into your account on any device with your own personal password. Using an Auto LogIn Link will re-set your password, so please only log in using the LogIn Button once you have chosen to add a password and not use the automatic login anymore.
---