arrow_circle_down Designs
arrow_circle_down Subscribe
arrow_circle_down How to make a Coaster Holder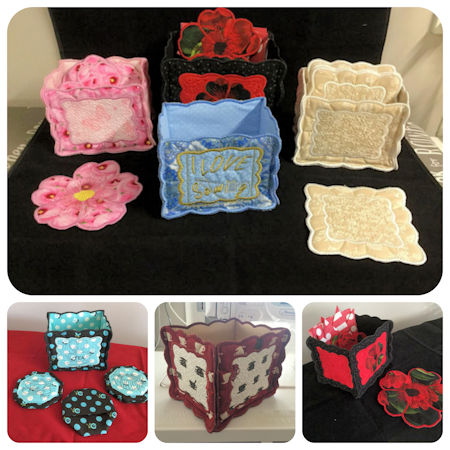 Our Amazing Darina has done it again, with her innovative way to make a stunning Coaster Holder
The instructions are so easy, only photos are needed
Designs used to create the Coaster Holder, are the:
Make the Coasters as per design instructions, with your favourite fabric, or add your own embroidery design.
In addition to pellon/batting, Darina uses Parlane on her backing fabric. If you do not have Parlane, you could use an iron-on interfacing, which is available at most 'sewing' shops
You can leave the 'bottom' Coaster simple, as it isn't on show.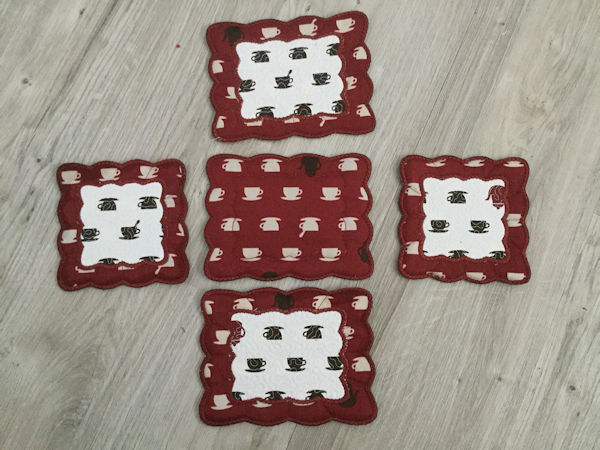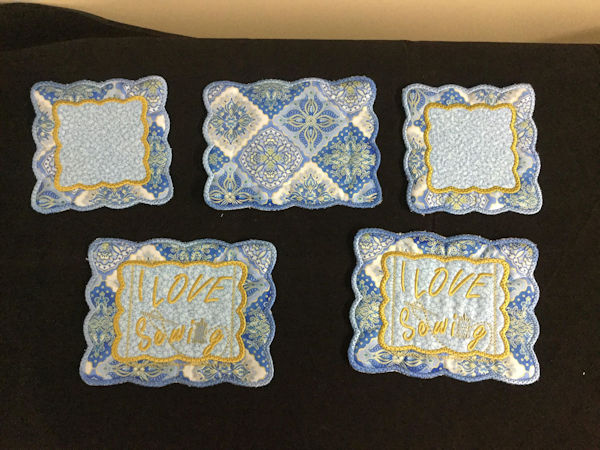 Step Two - Stitch Sides to bottom
Stitch sides to the bottom - starting and ending about 1/2 inch from each edge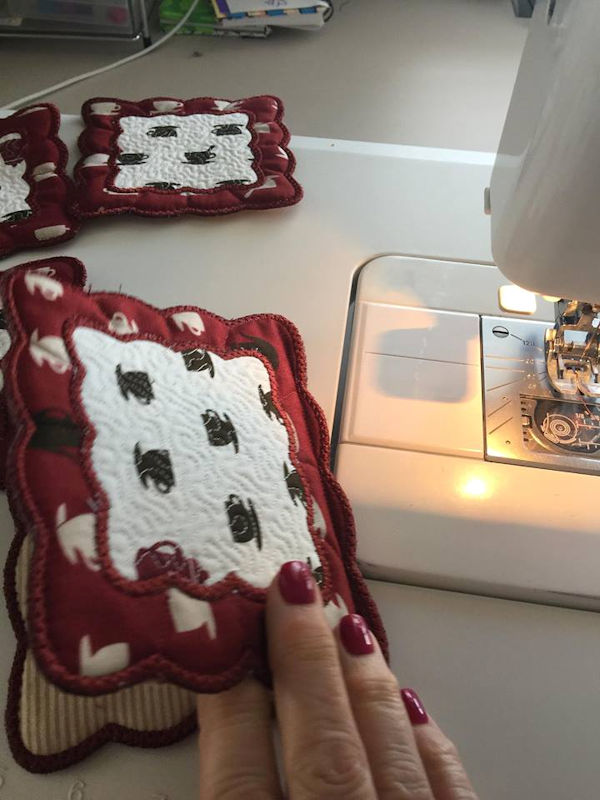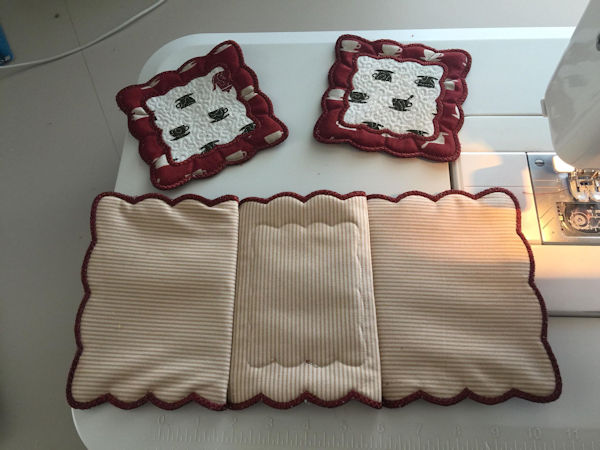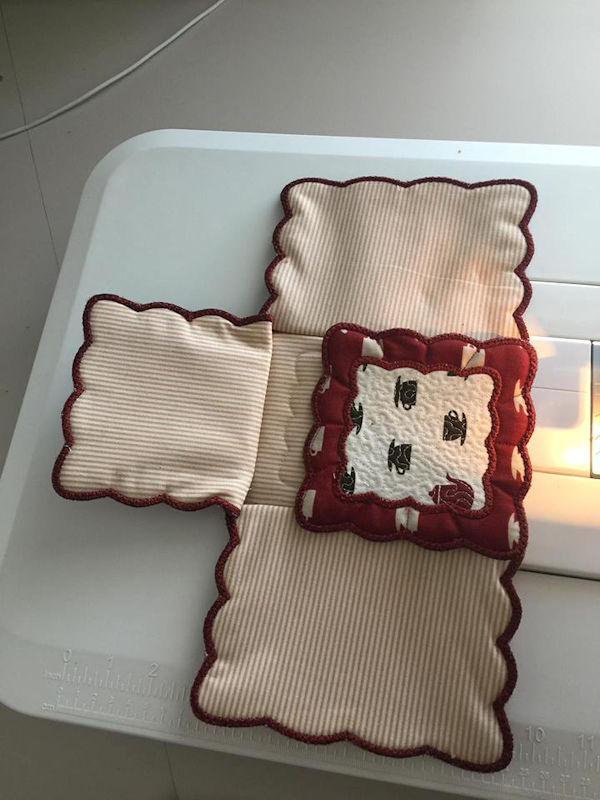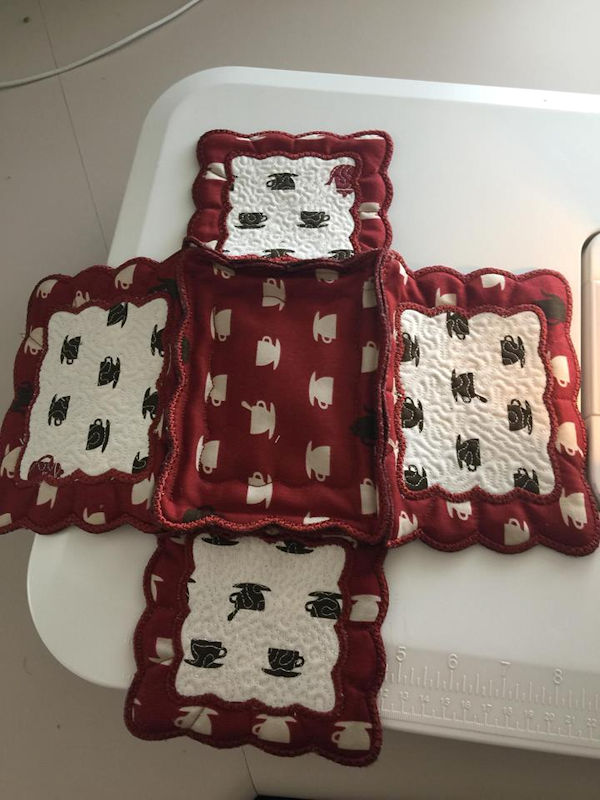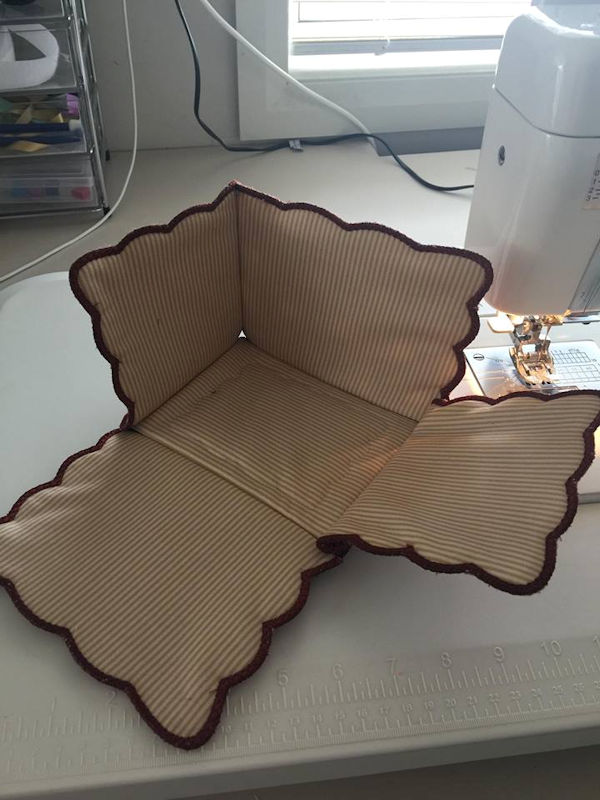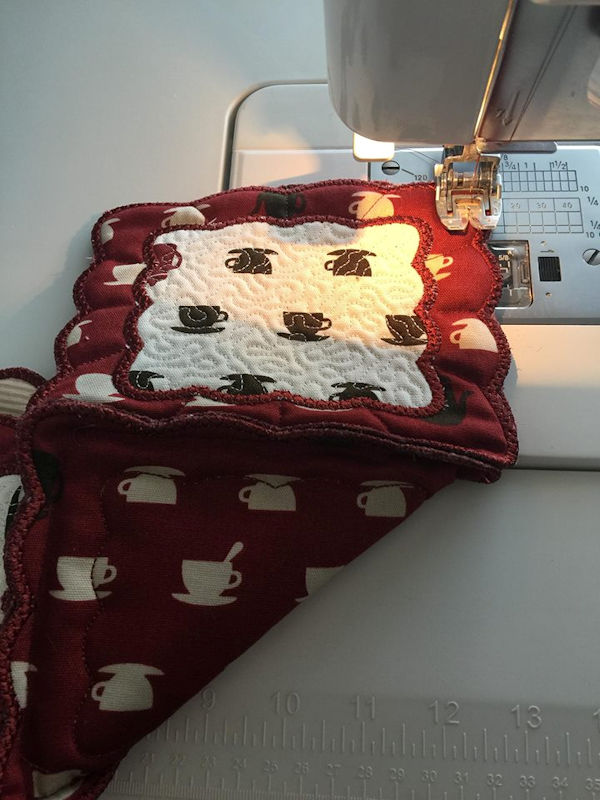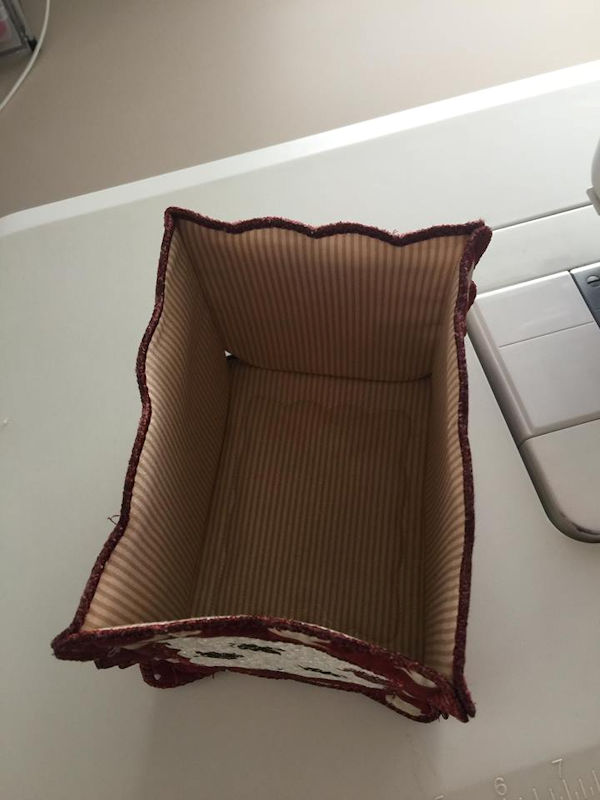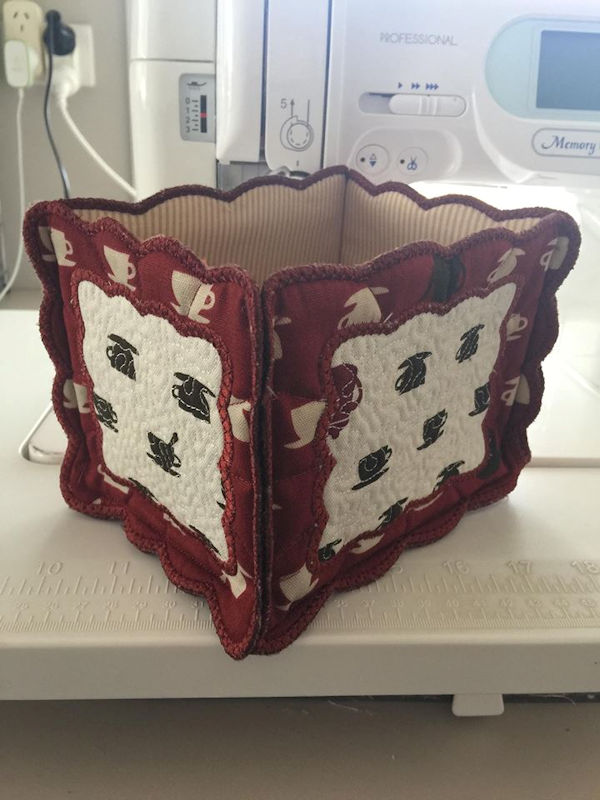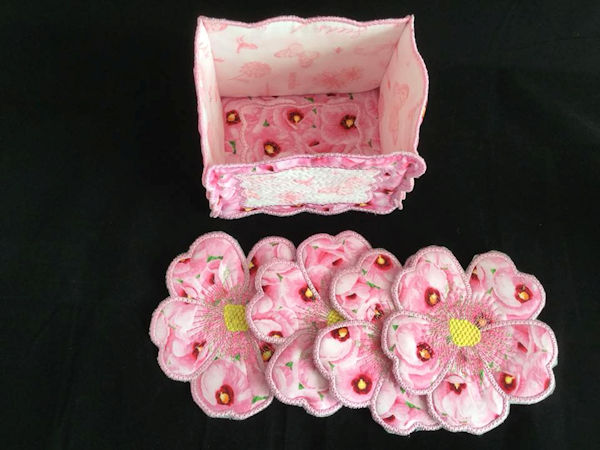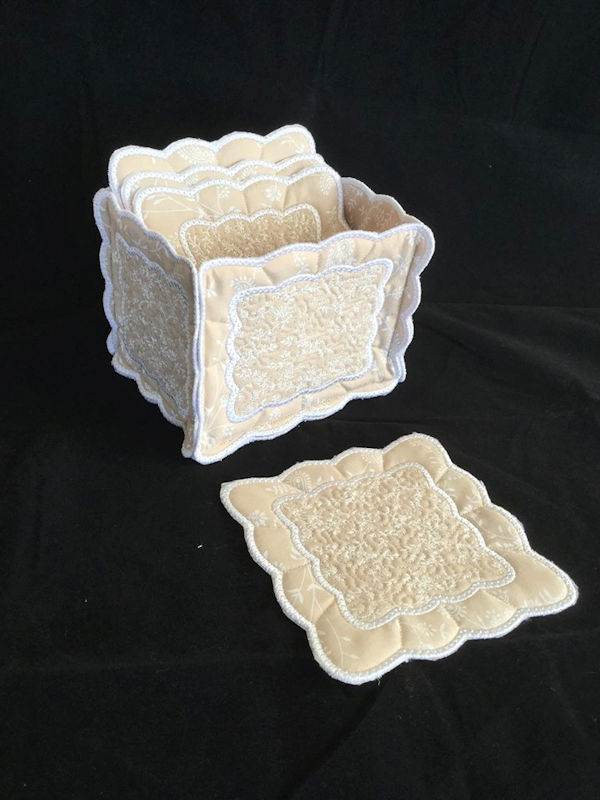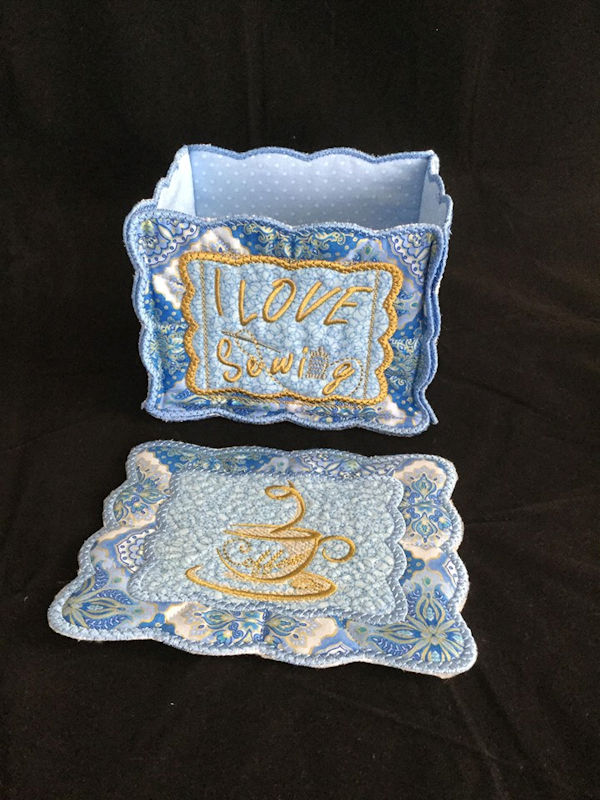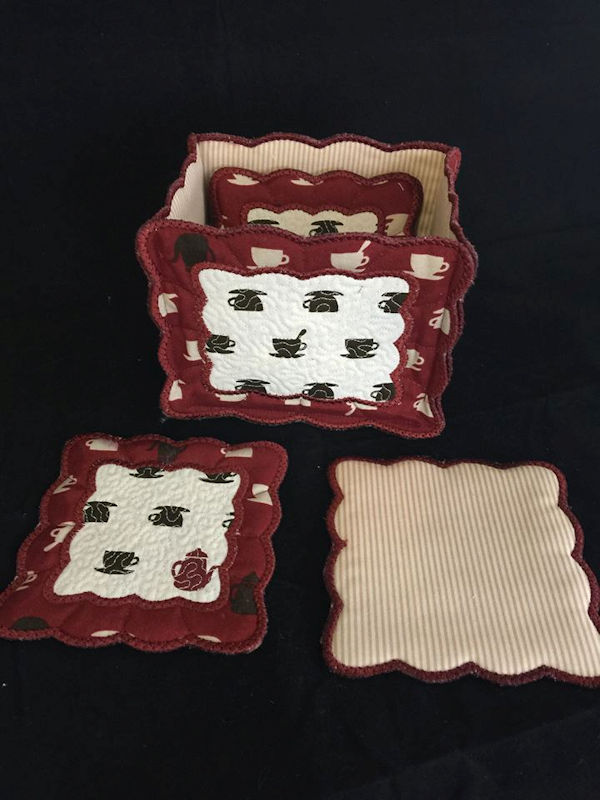 Not just for Coasters!! Find a fabric to suit your project - the possibilities are endless!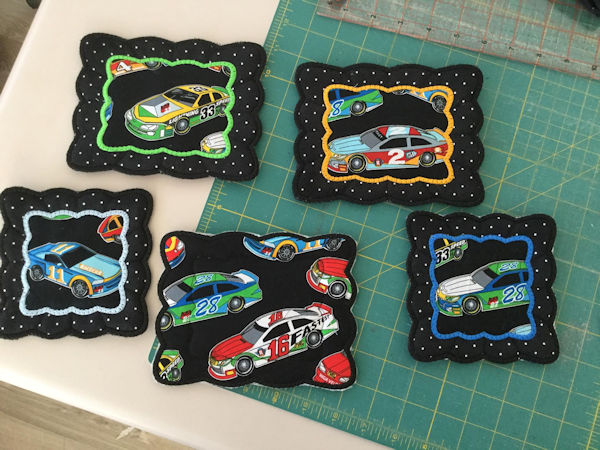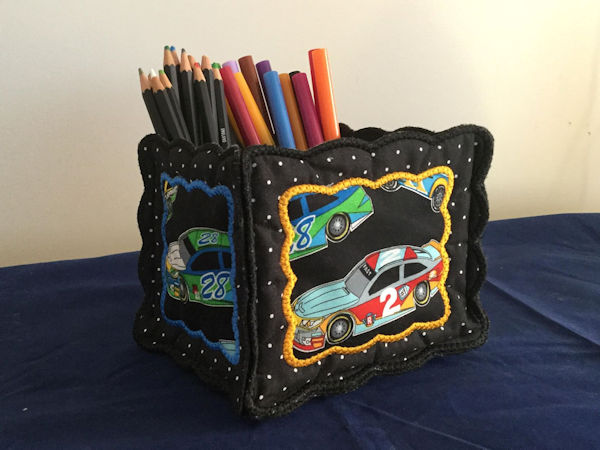 Darina re-sized our Coffee Design for a couple of her Coaster Holders

I've re-sized the design (and added a Tea version)
Joanne went a step further and added an extra coaster as a lid - you ladies are so creative