arrow_circle_down Designs
arrow_circle_down Subscribe
arrow_circle_down What are the best Scissors for Applique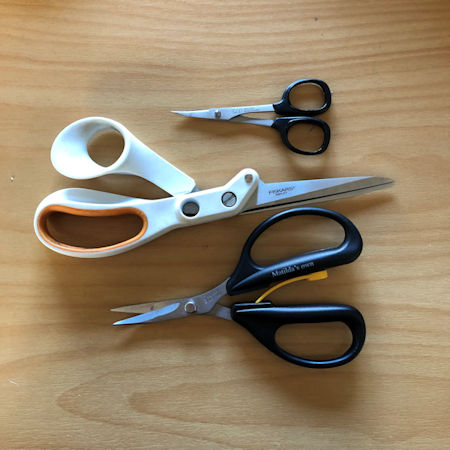 "What scissors do you use when cutting your fabric for applique?"
This is a question I get asked all the time.
Sorry, I don't have a 'magic' answer - I have 3 or 4 types of scissors which I use every day.
My true answer (with 3 other naughty people in the house -who swear they don't touch my scissors, BUT THEY DO), is the scissors I can find, or 'the sharpest' scissors.
---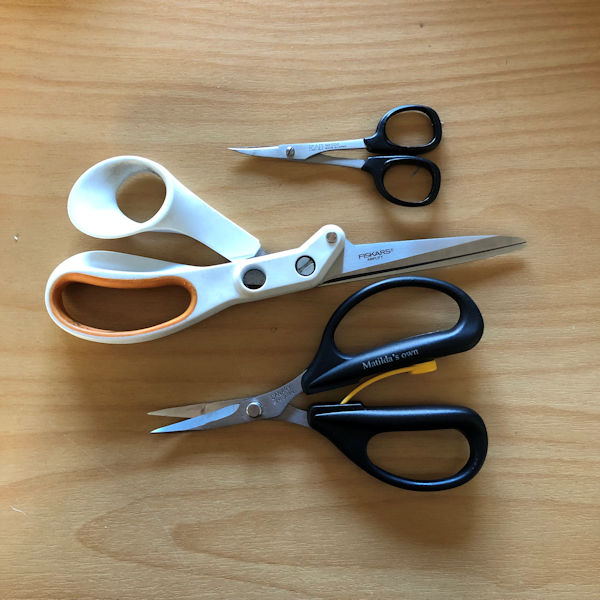 I have an awesome pair of Matilda Scissors that Darina sent me from Australia that are my favourites at the moment, but I switch to other scissors depending on the actual fabric, or size of fabric I am trying to cut.
With my Coasters or Large Appliques, if I have backed my fabric with iron on interfacing, then I use my trusty old Dressmakers Scissors.
If I'm trying to cut into a small or pointy area, I tend to use my small sharp 'little' scissors.
It all comes down to personal preference, and what works for you.
---
Both Kay from Kays Cutz and Sue from OML share their thoughts on Scissors