arrow_circle_down Designs
arrow_circle_down Subscribe
arrow_circle_down How to add a Tab to the In the hoop Notebook Covers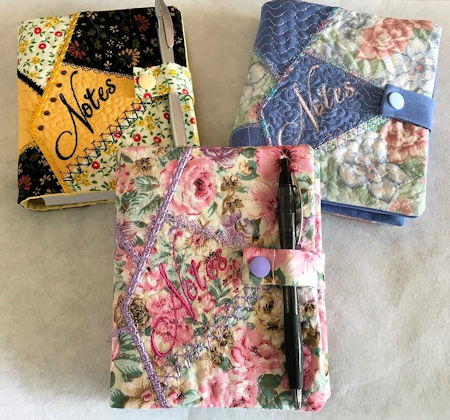 Blog Post by: Faye - Kreative Kiwi Admin
Want to know how to enhance your Crazy Patch or In the hoop Notebooks with a closing Tab?
Faye shows us how to create the Tab, and add it while you are stitching your design
Thanks so much for sharing Faye
This is a very cute and practical enhancement
Download Printable Instructions
---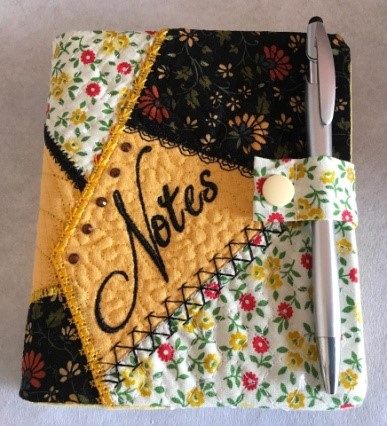 Note: the tab is attached to the back section of the Notebooks - The first section you stitch
Step 1 Making the tab
Cut a piece of fabric 2.5" wide and 6" long.
Fold in half and stitch to make a 1" tube.
Now follow pictorial directions.
Step 2 Attach the tab
Step 3 Attach the back pocket
Step 4 Attach Kam Snaps/Poppers
Finished!!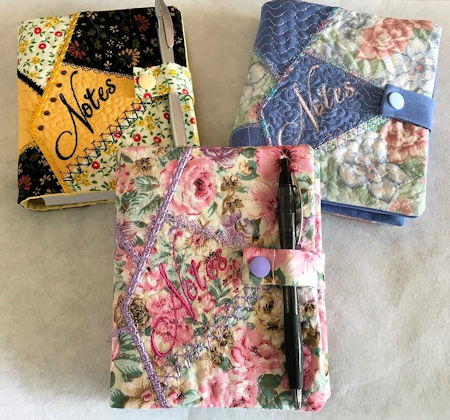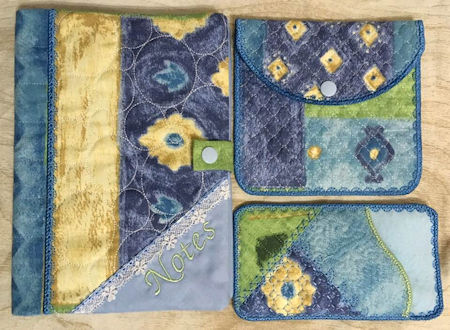 View Crazy Patch and In the hoop Notebook Covers made by our Kreative Kiwi Group
Posted: Tuesday 11 September 2018