arrow_circle_down Designs
arrow_circle_down Subscribe
arrow_circle_down How to make a Template to pre-cut your Batting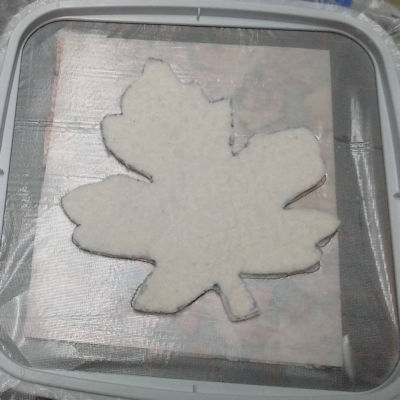 Having trouble trimming back your Batting on our Coasters or Large Appliques?
Sue shares a great tip on how she creates a plastic template, which enables you to pre-cut your Batting shape
---
Blog Post by: Sue Hosack
Sue posted this info on our Kreative Kiwi Group, and we thought it was so valuable, we asked to share her info for everyone.
Using this technique enables you to pre-cut your Batting.
This makes for easier and accurate cutting - particularly for a shape like our Free In the hoop Large Leaf Coaster
You could use this method for many of our Coasters or Large Appliques
---
Sue writes:
I have been working on leaves to make a table runner. I reduced the smallest leaf to 4" and found it difficult to trim the batting and fabric so I decided to streamline the process. I have now made templates for the batting.
Hoop your Stabiliser and Stitch Color 1 - the design outline
Trace the outline onto template plastic to make a Template
Using your template, trace shape onto your Batting and carefully cut out your Batting piece
Cut on the inside of your outline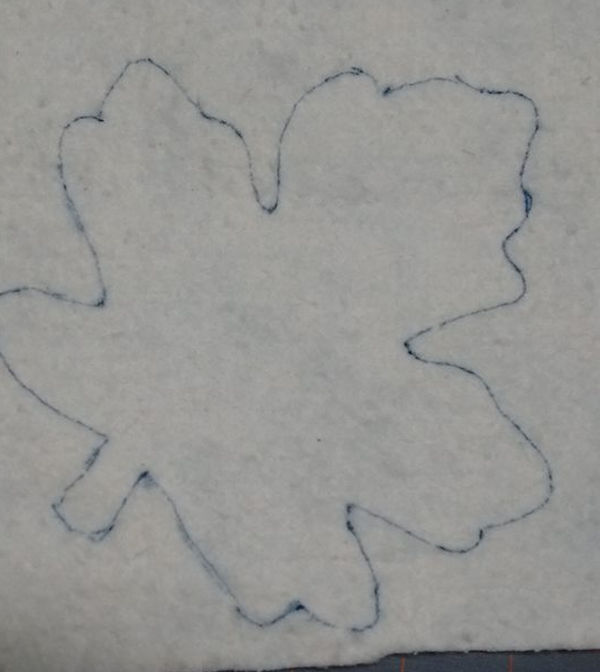 Then I use my glue pen, run some glue over the stabilizer and place my batting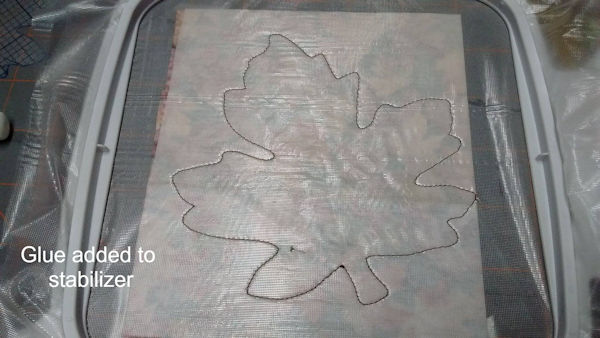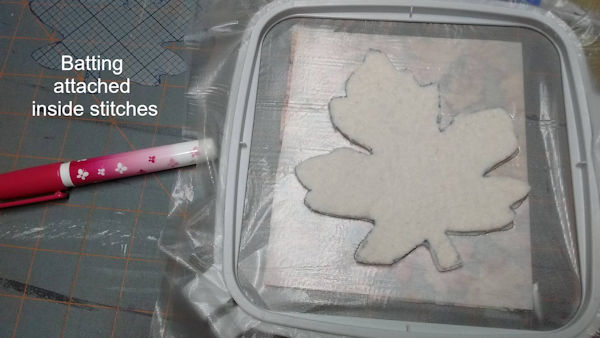 Then the stitching commences. When I go to trim now, there is minimal batting sticking out to trim.
So much easier for my hands to cut batting while it is out of the hoop.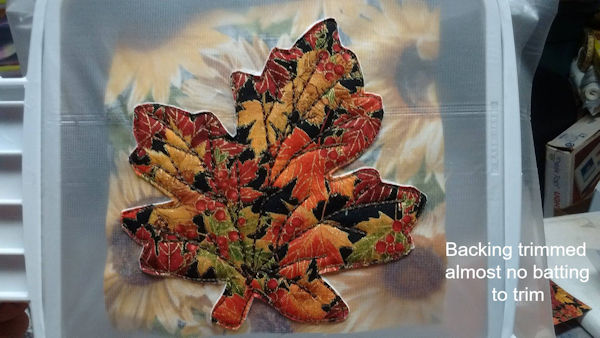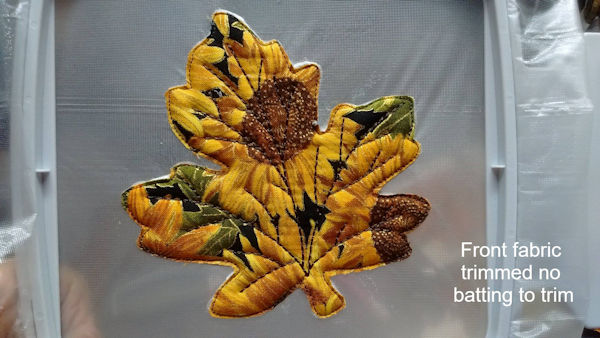 The final leaf is nice and clean even before cleaning the stabilizer off.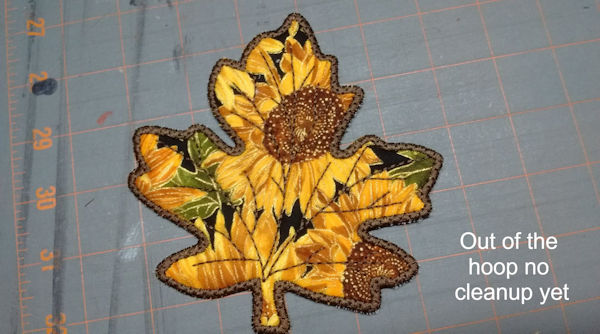 ---
Thanks so much for sharing Sue
This is a great tip - it will also be useful to have a plastic template if you want to fussy cut fabric for a design
---