arrow_circle_down Designs
arrow_circle_down Subscribe
arrow_circle_down How to make our Large Owl design completely reversable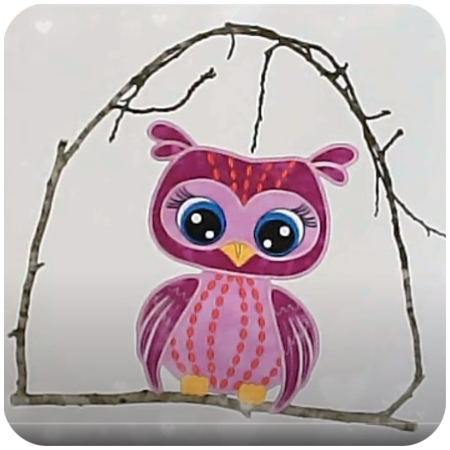 DOWNLOAD/VIEW LARGE APPLIQUE OWL
Kay shows you how to stitch the Large Owl Applique.

Rather than have the same on the back and front I will show you how to customise this design by skipping backwards and forwards through the colour stops so that only the features I want are showing on the back as I turn it into a super cute fun mobile.

The oops moment in this video is how to repair a tear in your stabilizer after a mishap.
Subscribe to our Youtube channels to stay up to date.
Posted: Monday 5 April 2021