arrow_circle_down Designs
arrow_circle_down Subscribe
arrow_circle_down How to add sashing and bind a Wall Hanging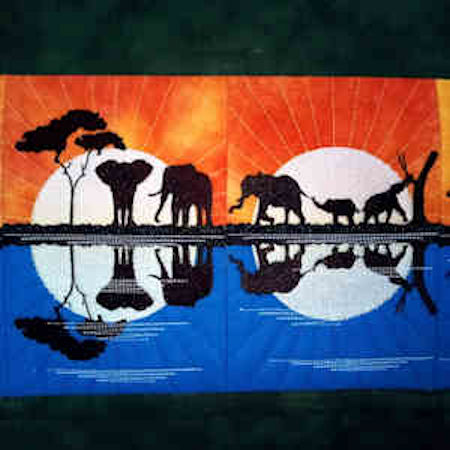 ---
While we are not professional video makers, we are machine embroidery addicts who want to make it as easy as possible to create our projects.
Our videos show the step-by-step techniques involved to create our designs, full details are included in the written instructions that come with your downloaded file.
---
This is part 2 of Kay's Safari Animals Wall Hanging
VIEW/DOWNLOAD SAFARI ANIMAL DESIGNS
The techniques shown can be applied to any Wall-hanging, Table-runner or Quilt
Feel free to check out our Youtube channels and don't forget to like and subscribe to stay up to date.
---