arrow_circle_down Designs
arrow_circle_down Subscribe
arrow_circle_down African Safari Wall Hanging
---
African Safari Runner by Kays Cutz
---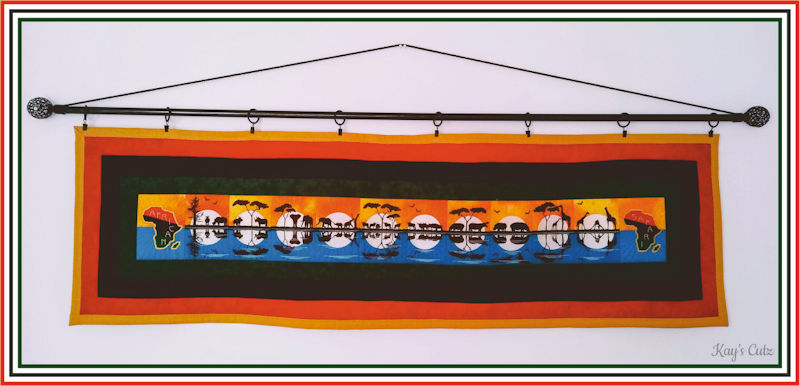 Create a gorgeous table set, bed throw, wall hanging, even bags, the possibilities are endless for this design.
For hoop sizes 5x7, 6x10, 8x12.
A very versatile design that you can adapt to suit yourself to create any number of day or night time effects. Stitch all the sun/moons in each panel or just one where you would like it to be it is your choice.
You can stitch any number of the animal panels and put them in any order that you wish, joining either in the hoop or on a sewing machine.
There are a pigeon pair of end panels if you wanted to enhance your runner further.
There are two panels for each species, elephant, rhino, wildebeest, hippo and giraffe. This allows you not only to make a stunning runner runner but some really beautiful matching placemats too by using two panels together.
---
 Kay has created TWO videos for this set
STITCHING THE SAFARI ANIMAL BLOCKS
ADDING SASHING AND BINDING TO MAKE THE TABLE RUNNER
Darina stitched her runner in two different color ways - which is your favourite?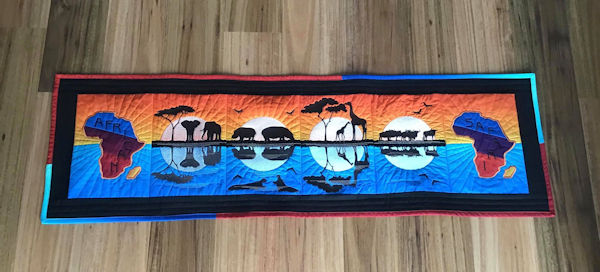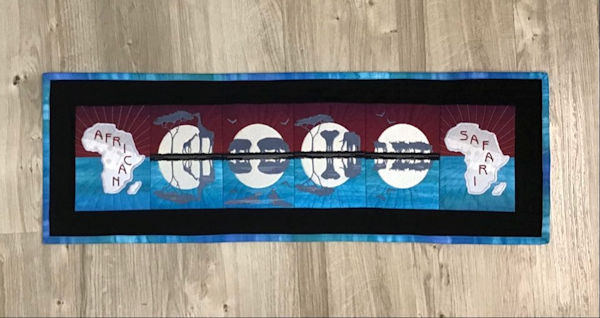 ---
To give you an idea when all 12 panels are stitched out on a 5x7 hoop when used with high loft batting and three 2.5" rounds of sashing it makes a sumptuous double bed size throw. The possibilities really are endless.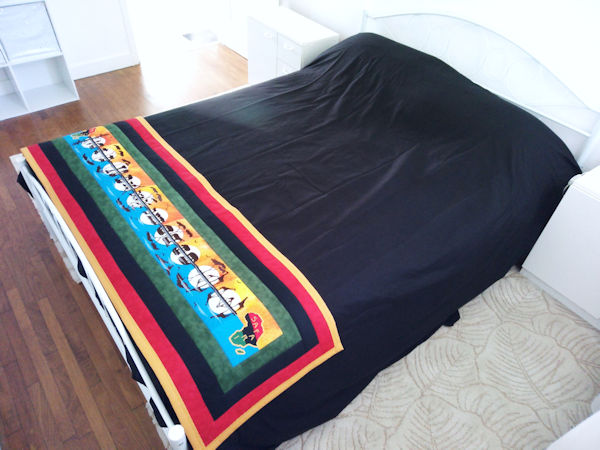 ---
INSPIRATION
Karin was awarded an Instant Win for her fantastic bag she made using Kay's African Safari Designs.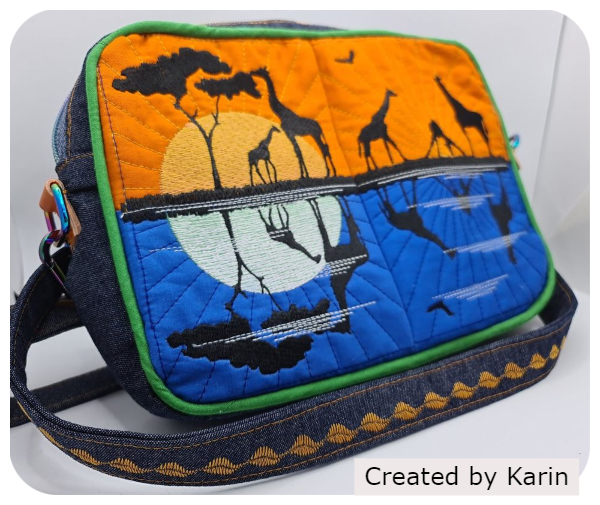 Diane was awarded an Instant Win for her Safari Cushion - isn't it gorgeous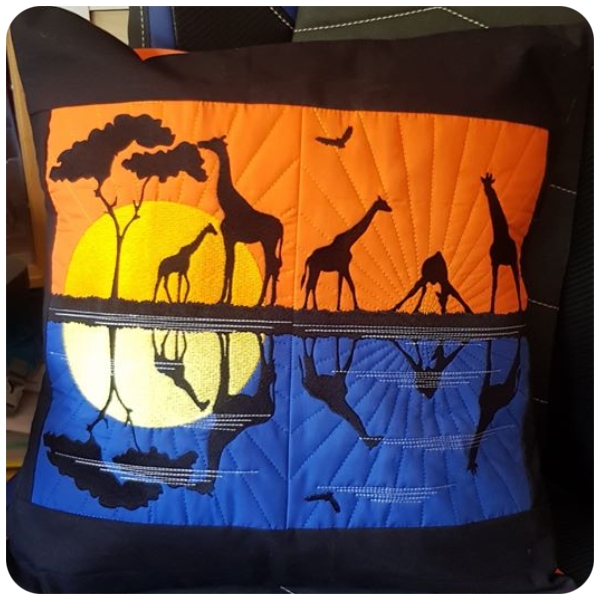 ---
Annette shared her gorgeous bag made with designs from the Safari Wall Hanging Set - Just stunning!!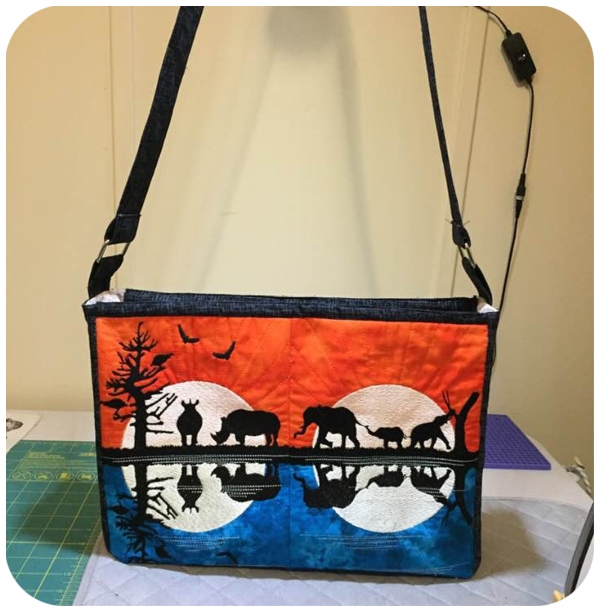 ---
Sandra Ann was awarded an Instant Win for her gorgeous Animal Safari Placemats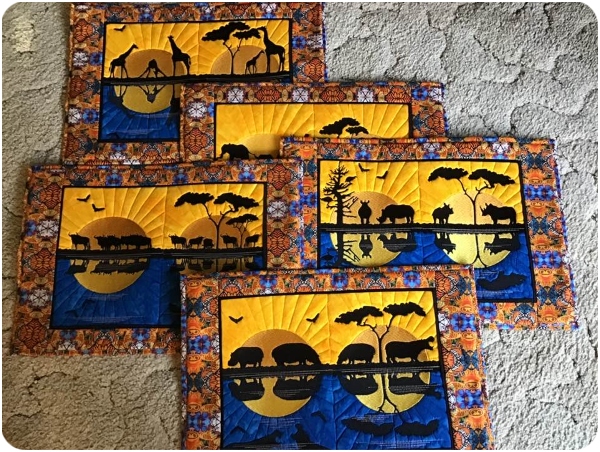 ---
Rosalind shared her beautiful bag she made for a friend using the Safari Animals Wall hanging - what a beautiful gift Rosalind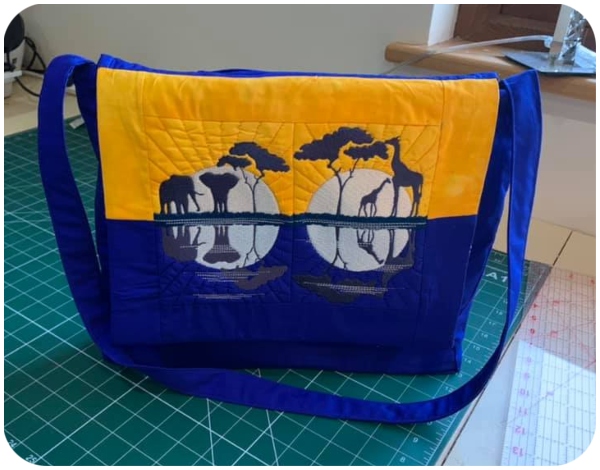 ---

---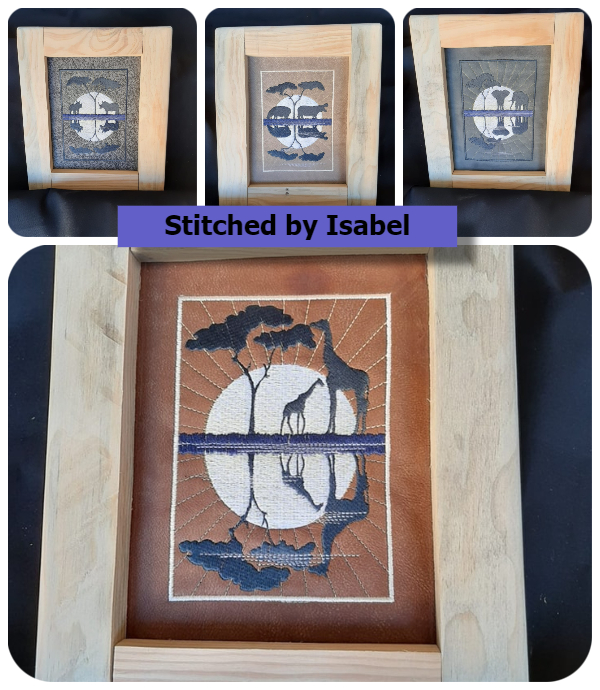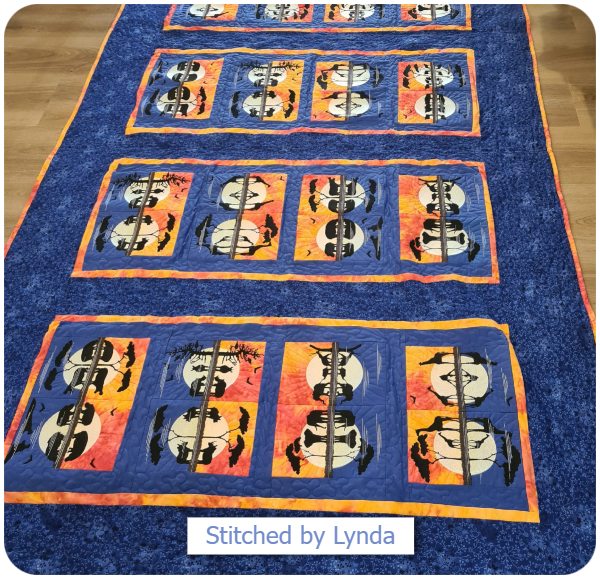 | Hoop Size | Model | Type | Year |
| --- | --- | --- | --- |
| 5x7 | | | |
| 6x10 | | | |
| 8x12 | | | |