arrow_circle_down Designs
arrow_circle_down Subscribe
arrow_circle_down Do you have a Loyalty Points Programme?
---
As a small Thank you for your continued support, we offer a Loyalty Points System:
We give you 10% back on your purchases - For every $10 you spend, you receive 1 Loyalty Point (or $1)
AND
You can use them anytime - even when you've already saved heaps with our discounts!
---
How does it work?
Once you place an order over $5.00, you will see - Kreative Club Points Earned
(Technically you have earned 1/2 a point, but once you spend another $5.00, the Loyalty Point will be available for you)
Once you have spent a total of $10.00 - you earn 1 Point
The total accumulates - ie
two $5.00 orders give you 1 Point
one $34.00 order gives you 3 points - plus $4.00 towards the next point
---
How do I know how many Points I have?
When you Log into your Account, you can see your total points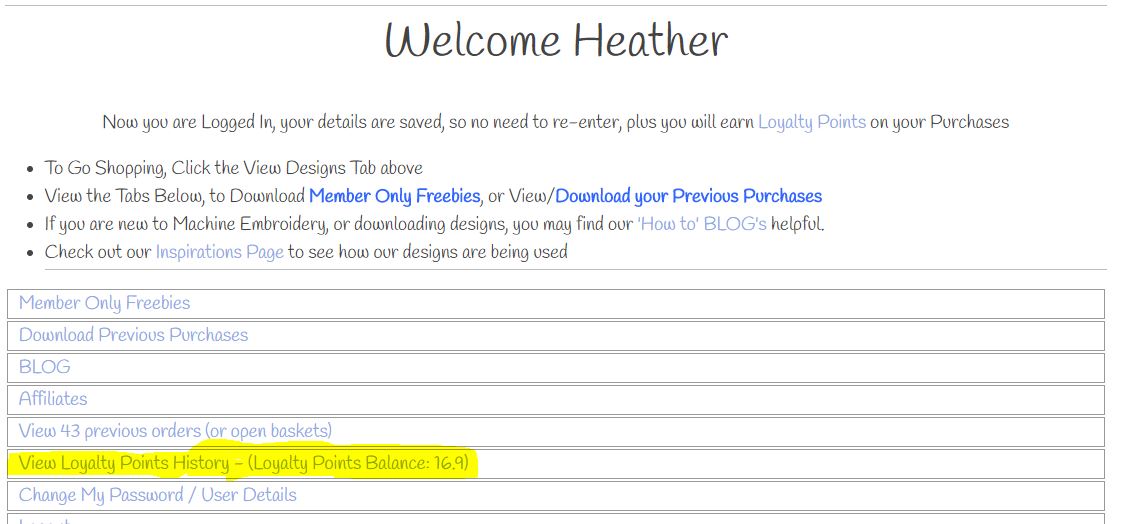 Click on the Loyalty Point Tab, and you can see full details of your Points

---
How do you redeem your Loyalty Points?
Once you have more than 1 Loyalty Point, the next time you make a purchase, on the Final Check-Out Page, you have an opportunity to use your points
You can choose the number of points $$ you use.
The amount of points you use = $
ie Redeem 5 Points = $5.00 off your order EVEN IF YOU HAVE DISCOUNTS!
---