arrow_circle_down Designs
arrow_circle_down Subscribe
arrow_circle_down Christmas In July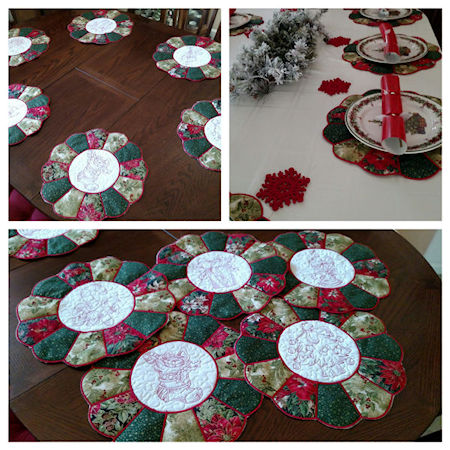 Should You Bother With Christmas in July?
Planning a Christmas in July? I sure am! Not only is it a wonderful time to spend with family and friends, it's also a fabulous opportunity to hunt out all my Christmas machine embroidery designs! After all, why should I be limited to only creating with them once a year?
What's Christmas in July All About?
Yes, Christmas really only happens once a year on December 25th. In the Northern Hemisphere, it's all about snow, ice and hot egg nog. Here in the Southern Hemisphere, Christmas is hot, sunny and more about eating ice creams. That's one of the reasons I enjoy celebrating Christmas in July. I actually get to experience all the sights, smells and sounds which feature in all the Christmas carols. Have you ever thought how hard it is to "Dream of a White Christmas' in the middle of summer?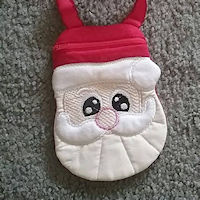 But we're not the ones who invented Christmas in July, believe it or not. Camp Keystone, a girl's summer camp in North Carolina have the claim to fame of hosting the first documented Christmas in July in 1933. They sang songs around the Christmas tree and the jolly red man himself paid a visit. Since then, it has grown around the world and is celebrated in many different ways.
---
---
Quick Gift Ideas
I think Christmas in July is all about the decorating - if you do exchange gifts, you can't do much better than Darina who does a fantastic job of combining quick stitching designs.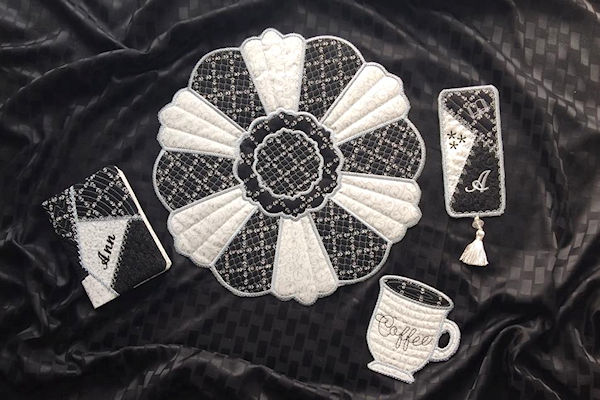 What about personalising these Free Coasters like Sandy?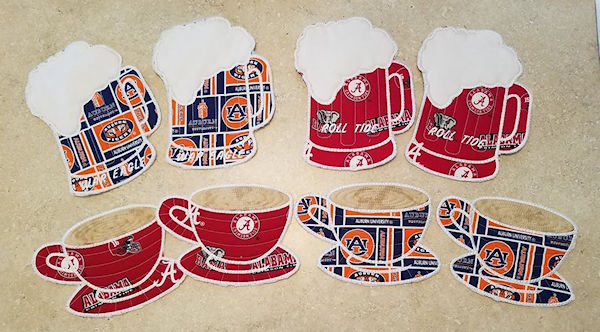 Decorating with Christmas Embroidery Projects
While red, green and white are traditional Christmas colours, when it comes to Christmas in July, the possibilities are endless! You'd even be forgiven to think we had an endless range of machine embroidery Christmas designs to help you too!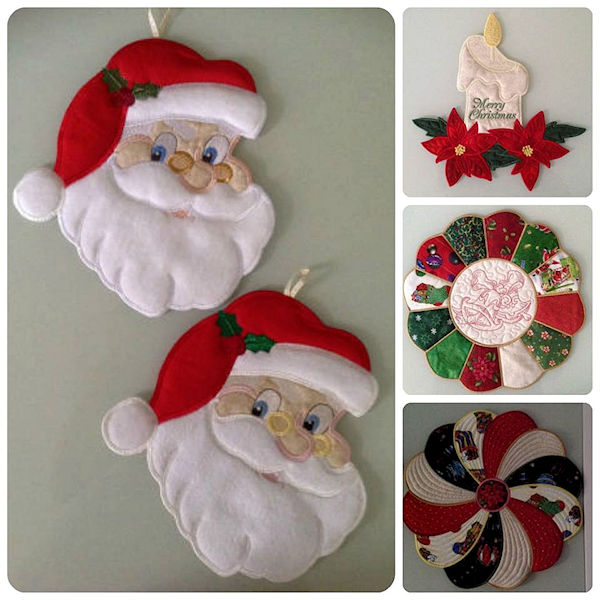 Rather than me listing our products, you can see our Christmas catalog here, or better still click here to view items made by our very kreative group - they have amazing ideas!
Our Swirly Placemat and matching Swirly Coaster designs look great made with Christmas fabric and metallic thread. I also love how easy to sew and versatile these in the hoop projects are.
| | | |
| --- | --- | --- |
| Stitched by Debbie | Stitched by Kathy | Stitched by Debra |
Anyone for Free Christmas in July Embroidery Designs?
Sounds too good to be true? It's not! Simply sign up for our Kreative Kiwi Newsletter and you'll get access to over 100 free machine embroidery designs. With Christmas themed projects such as Holly Coasters, a Split Applique Santa and Bag, as well as plenty of Christmas Redwork designs, you'll be spoilt for choice.
---
One final reason why Christmas in July is wonderful … you have five months till Christmas! This gives you plenty of time to sew and finish your Christmas embroidery projects!
Like this amazing 12 Days Quilt Rhonda created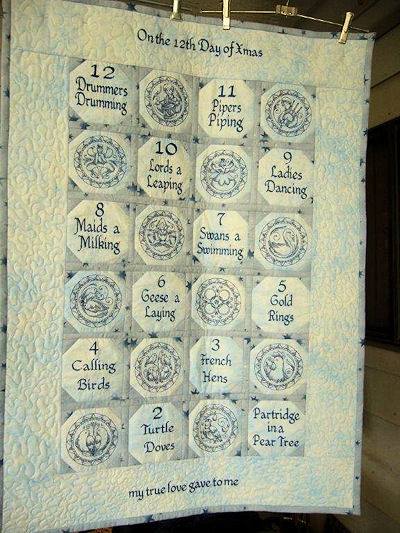 ---
---
As always, I extend a huge Thank you to our Kreative Kiwi Group, who share there beautiful photos, and allow me to share their kreative ideas.
Want to get in on all the ideas and discussions? Click here to Join Kreative Kiwi Group, or share your photos on Instagram #kreativekiwi
---
---
---