arrow_circle_down Designs
arrow_circle_down Subscribe
arrow_circle_down Stained Glass Collection - Poppy
---
In case you are new to the world of large applique designs, let me fill you in. A large applique design is one which needs 2 or more hoopings, with the joining completed as you stitch, in the hoop. The beauty of my large applique designs is you can quickly create a 3D Design much larger than your hoop.
---
---
 Our Stained Glass Poppy is made in multiple hooping's - joined easily in-the-hoop like a Jig-saw.
You can make them with or without the added ANZAC wording.
You can use them as gorgeous Coasters and Placemats, or add them to Cushions, Bags – they would make a beautiful Quilt Centre.
FINISHED SIZE
5X7 Hoop            26cm by 26 cm – 10.4 by 10.4 inch
8X8 Hoop            34cm by 34cm – 13.5 by 13.5 inch
6X10 Hoop          36cm by 36cm – 14.5 by 14.5 inch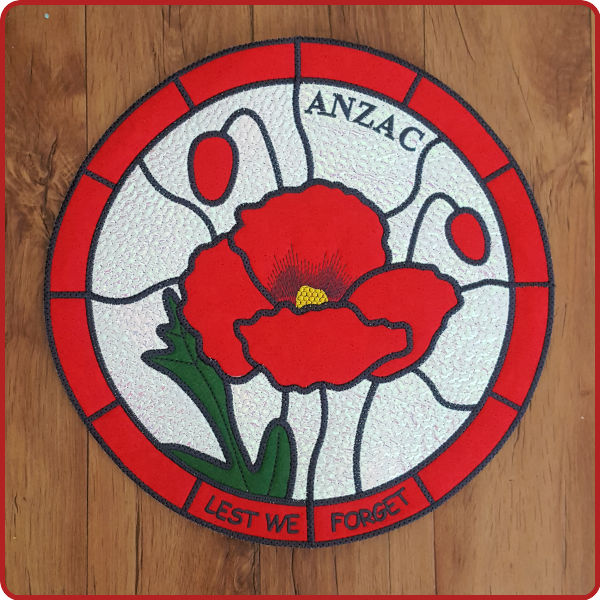 | | |
| --- | --- |
| | 6X10 SIZE |
---
HELPFUL BLOGS
---
INSPIRATION
Tracy stitched this beauty - her first time using Mylar!!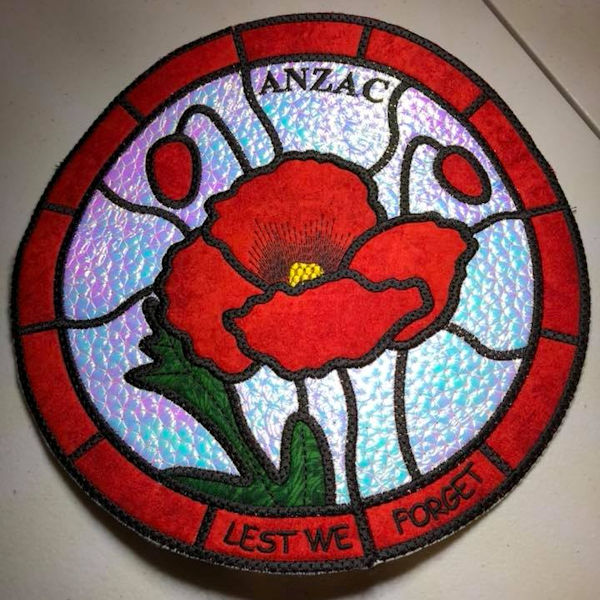 How amazing is this Quilt!
I received an e-mail from Robyn from Bernina Palmerston North
Robyn writes:
One of our clients Ivy has asked us to forward this little masterpiece to you , as we knew you would appreciate seeing this and maybe pop on your website around Anzac,  She has completed this very well, a combination of Embroidery with the Anzac download she has purchased from Kreative Kiwi, and combining machine embroidery on the Bernina 830 and complimented with applique – we feel it is a stunning project and a local school will be the recipient.
Thank you so much Ivy!  This is what keeps me motivated!
Your Quilt is a work of art - truly stunning!!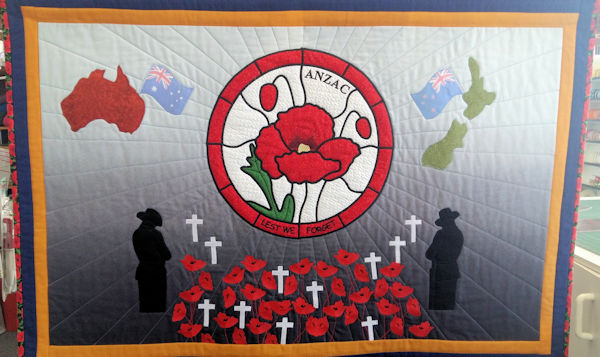 I like how Phillipa used the red for the Poppy edges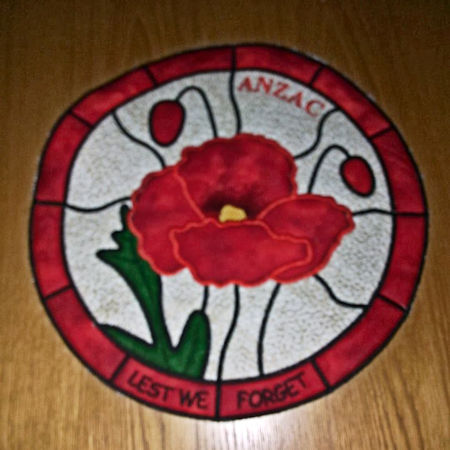 Sandy shared her striking Placemat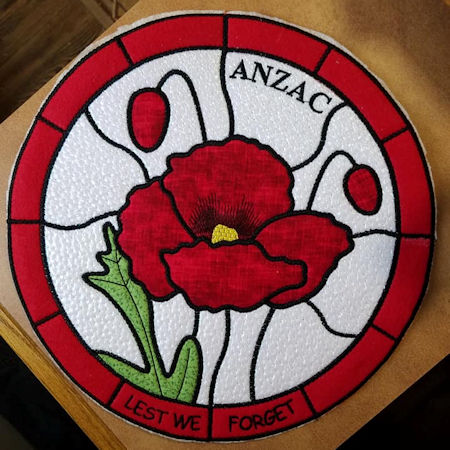 VIEW ITEMS MADE WITH OUR ANZAC DESIGNS
---