arrow_circle_down Designs
arrow_circle_down Subscribe
arrow_circle_down Sherri Baldy Girls -02
Another beautiful design Sherri Baldy Design - 5x7 hoop required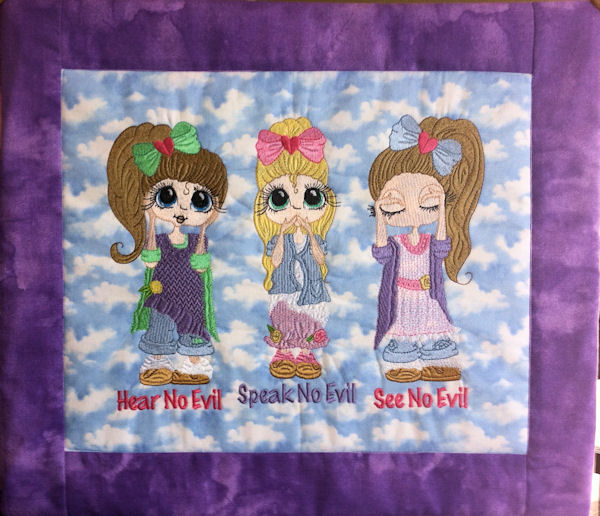 I've tried to make this set as versatile as possible. You get the designs to create the above wall hanging (Combined design included for 8x10 hoops) - my kids loved this, and we had a very interesting conversation on what it meant - really appropriate now, as my girls are at that dreaded age when bullying starts at school.
I also thought Sherri's Girls could be used individually with some 'tweeny' sayings.
You get the designs in Redwork, plus in keeping with our other Sherri sets, I've included the slightly smaller redwork designs within an Applique Patch (with lacey look border), that can be used on T-shirts or premade items.
BONUS

I've added the instructions

to make this tote (originally

from our Trendy Teen set)

as these designs are perfect

for this tote.
| Hoop Size | Model | Type | Year |
| --- | --- | --- | --- |
| 5x7 | | | |
| 8x10 | | | |