arrow_circle_down Designs
arrow_circle_down Subscribe
arrow_circle_down Music Blocks
A beautifully detailed Redwork set from Diddybag - Great designs for Music Lovers - you can add to anything - Tea Towels, Pillow Cases, Bags, or make a stunning Quilt.  We have included 3 sizes for maximum versatility - 5x5 6x6 and 8x8.

INSPIRATION
How amazing is this Quilt!! and the back story is even more awesome
Wendy writes: The caretaker at work is retiring this month , he plays music through the speaker system every morning, taking requests from teachers as they arrive. So I made him this quilt as a retirement gift , each record has been requested by a member of staff either it is a record that he should associate with an individual teacher , or a quote that he should know who it came from. 11 staff members got back to me in time so I added the original design to make up the 12 I needed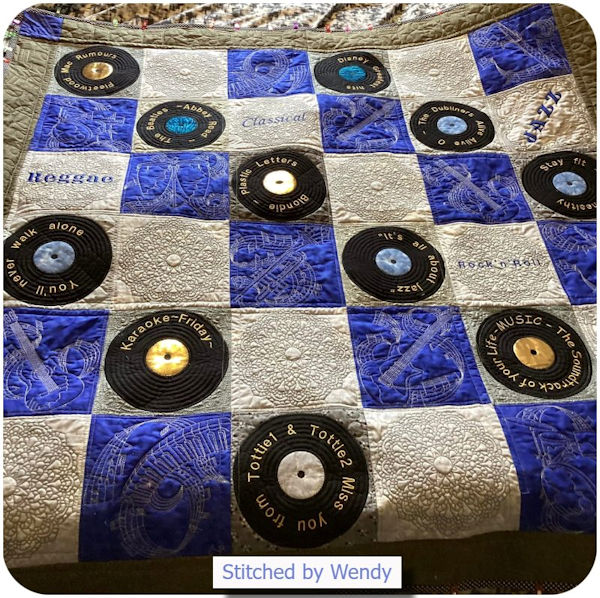 Heather created this very cute personalised card 
Heather writes: Stitched on felt with a square running stitch round the design which acts as a trim line once the design is stitched. Mounted on free printable card cut using my scan and cut. I love making cards!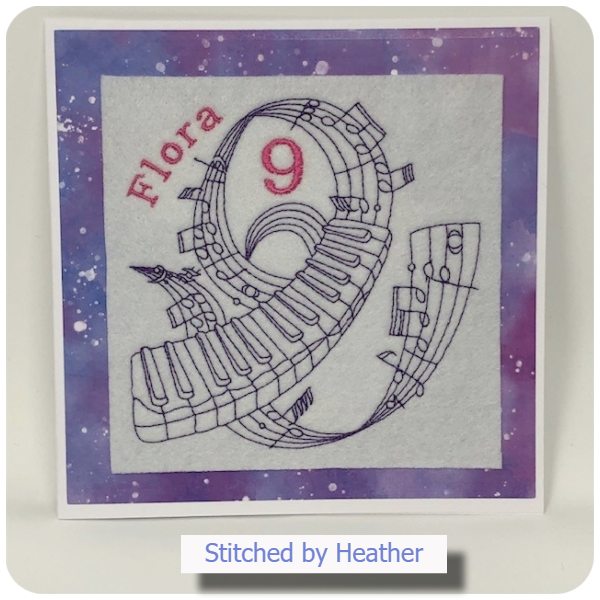 | Hoop Size | Model | Type | Year |
| --- | --- | --- | --- |
| 8x8 | | | |