arrow_circle_down Designs
arrow_circle_down Subscribe
arrow_circle_down Large Cross Applique
---
In case you are new to the world of large applique designs, let me fill you in.  A large applique design is one which needs 2 or more hoopings, with the joining completed as you stitch, In the hoop.  The beauty of my large applique designs is you can quickly create a 3D Design much larger than your hoop.
---
Finished Size

HOOP
8X10
48 BY 68 cm's
19 by 25 inch

6X10

8X8

38 BY 50 cm's
13 by 20 inch
5X7
31 BY 41 cm's
12 by 16 inch
Our Large Cross is made in 4 hooping's all joined easily in-the-hoop like a jig-saw.
This design comes with the wording 'Bless This House' but if you have editing software, you could add your own lettering.
I made the Silver Cross to commemorate our Wedding day. 
I have already been asked to make the cross as a 'remembrance' piece with the name, birth and death date of a family friend.
---
VIDEO
Watch Kay's Step-by-step Video Tutorial
---
INSPIRATION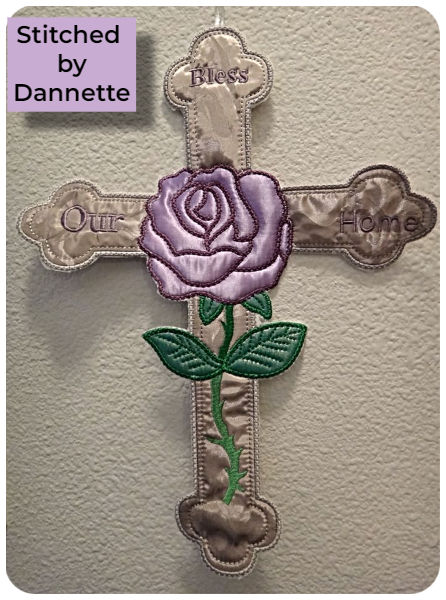 Jan stitched this beautiful tribute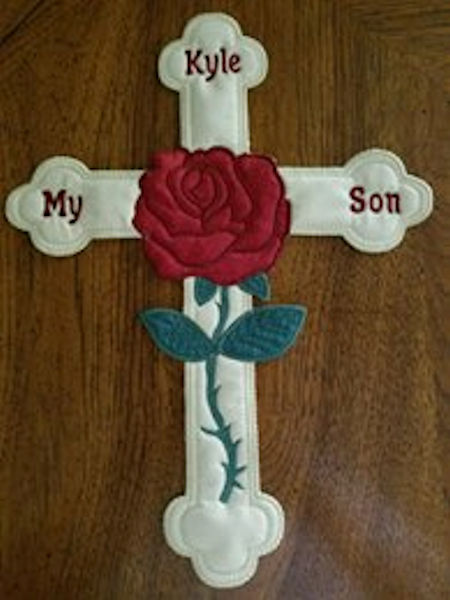 A few more samples from our Kreative Group - so beautiful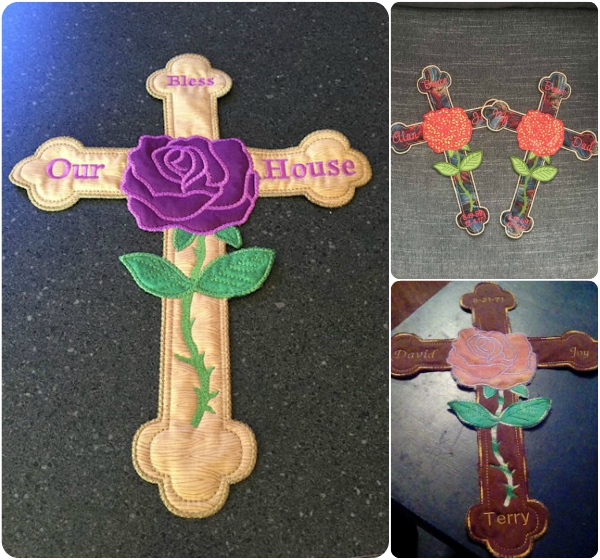 Brad shared this beautiful cross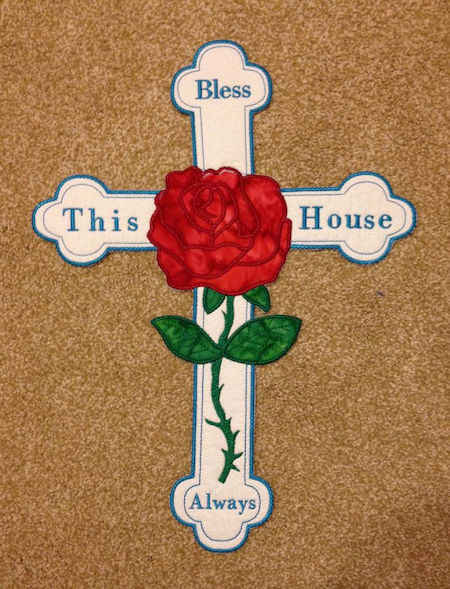 Patsy shared her beautiful cross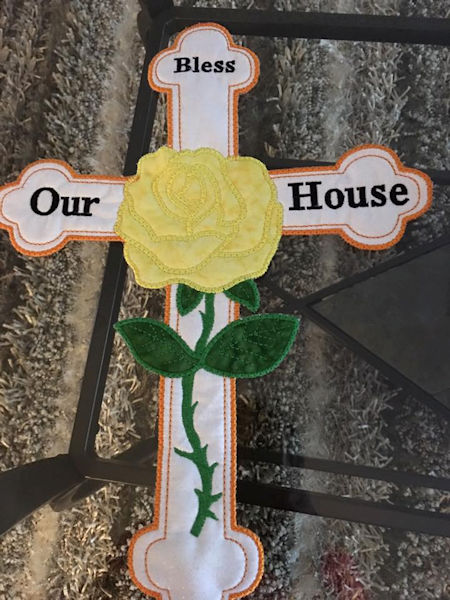 Olivia shared her stunning Cross - LOVE the color