arrow_circle_down Designs
arrow_circle_down Subscribe
arrow_circle_down Large Applique Statue of Liberty
---
In case you are new to the world of large applique designs, let me fill you in.  A large applique design is one which needs 2 or more hoopings, with the joining completed as you stitch, In the hoop.  The beauty of my large applique designs is you can quickly create a 3D Design much larger than your hoop, and then add them to quilt blocks, reading pillows or pretty much any item as you like. 
---
---
Embrace the spirit of independence and celebrate the 4th of July in style with the large applique Statue of Liberty
embroidery design.
Whether you choose to incorporate it into your holiday ornaments, decorate a patriotic quilt, or personalize a cherished
garment, this design will add a touch of elegance and patriotism to any project.
This design is created and joined completely in three hoopings, making it a breeze to stitch out and achieve a professional finish.  With five size options available, you can choose the perfect fit for all projects.

---
FINISHED SIZE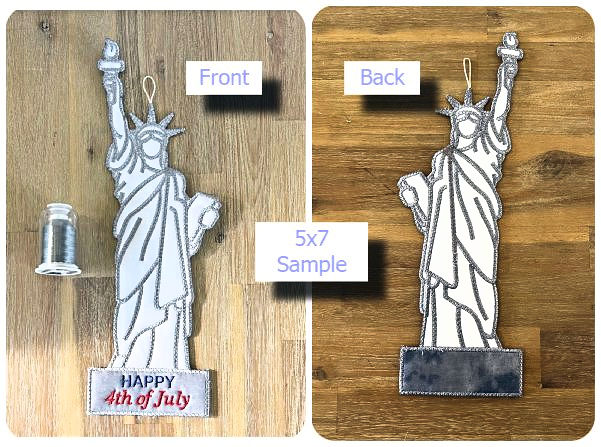 5x7 Hoop

130X180 mm

6x10 Hoop

160x260 mm

8x12 Hoop

200x300 mm

9X14 Hoop

230x360mm

10X16 Hoop

272x408mm

5.5 inch wide

16.8 inch high

7 inch wide

20 inch high

9 inch wide

26.5 inch high

10 inch wide

31 inch high

11.6 inch wide

36 inch high

14 cm wide

42 cm high

 

17 cm wide

52 cm high

 

22 cm wide

68 cm high

 

26 cm wide

80 cm high

 

30 cm wide

90 cm high
VIDEO
Watch Kay's detailed step-by-step video
Kay's running a competition on her You-tube channel
Click here to Watch the video on You-tube and enter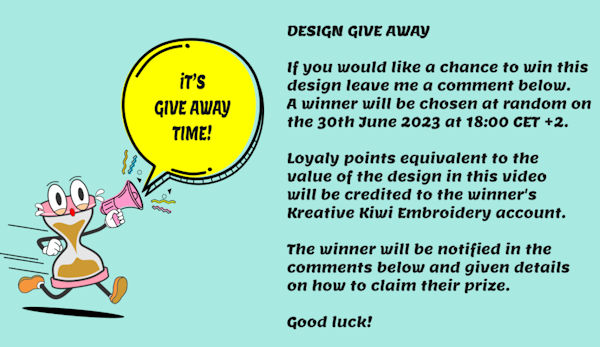 ---
INSPIRATION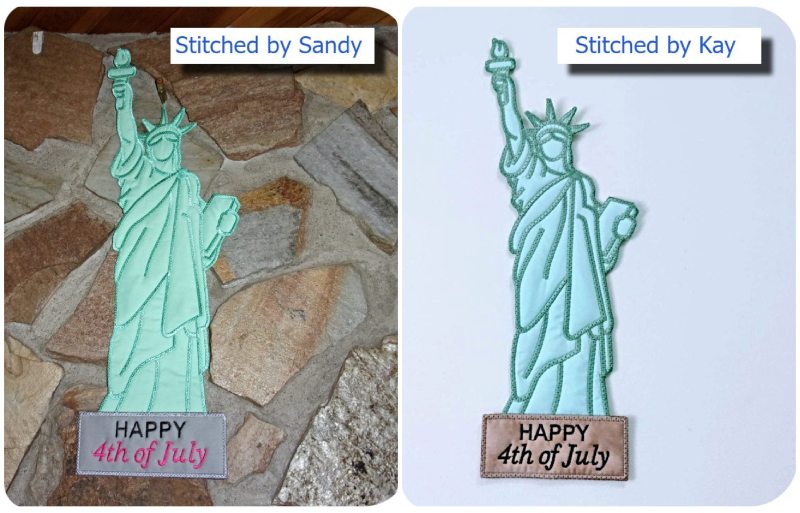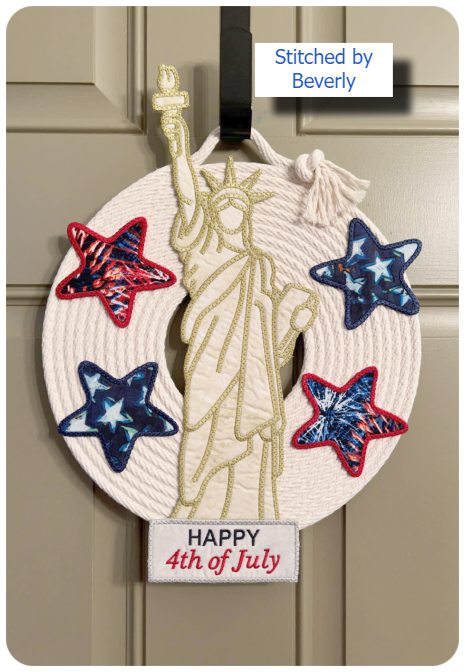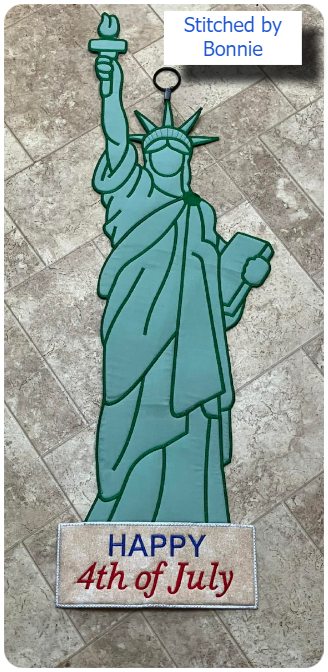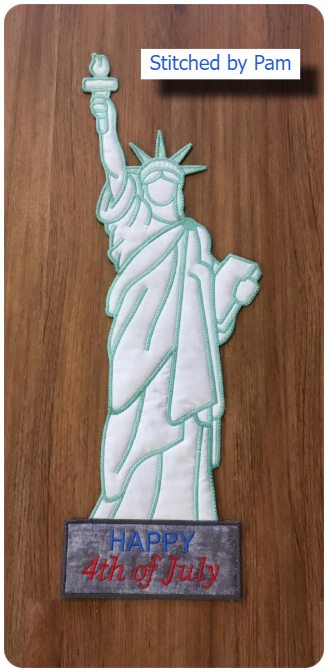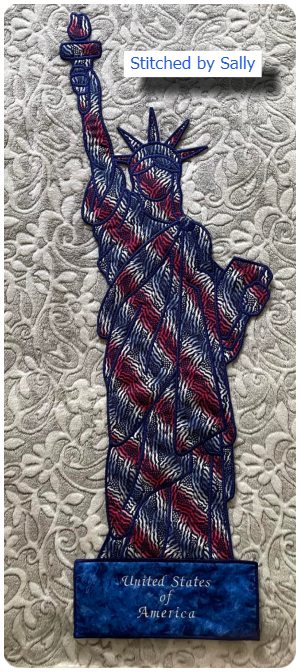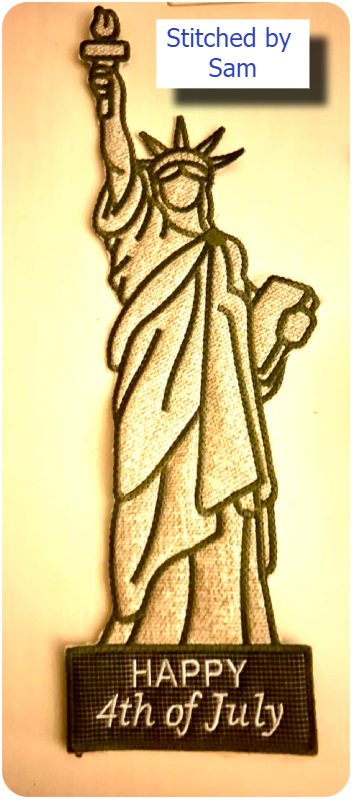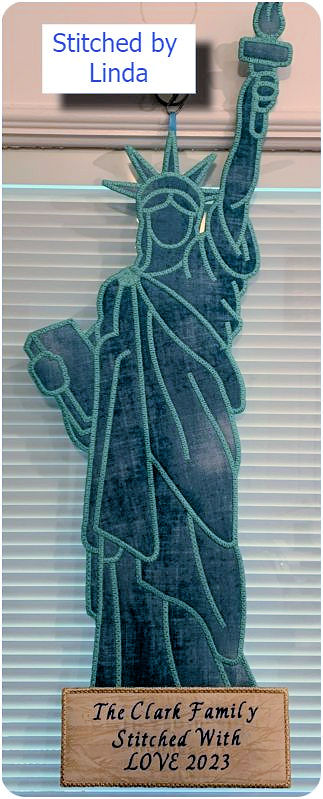 | Hoop Size | Model | Type | Year |
| --- | --- | --- | --- |
| 5x7 | | | |
| 6x10 | | | |
| 8x12 | | | |