arrow_circle_down Designs
arrow_circle_down Subscribe
arrow_circle_down Large Applique Grim Reaper
In case you are new to the world of large applique designs, let me fill you in.  A large applique design is one which needs 2 or more hoopings, with the joining completed as you stitch, In the hoop.  The beauty of my large applique designs is you can quickly create a 3D Animal Design much larger than your hoop, and then add them to quilt blocks, reading pillows or pretty much any item as you like
Introducing our Large Applique Grim Reaper, ready to add some spookiness to your Halloween décor.  Created and joined completely in your hoop, no additional sewing needed. 
🖤👻🧵 Happy Haunting, Crafters! 👻🖤🧵
This design is created in six hoopings.  This gives you a finished applique design larger than your hoop size.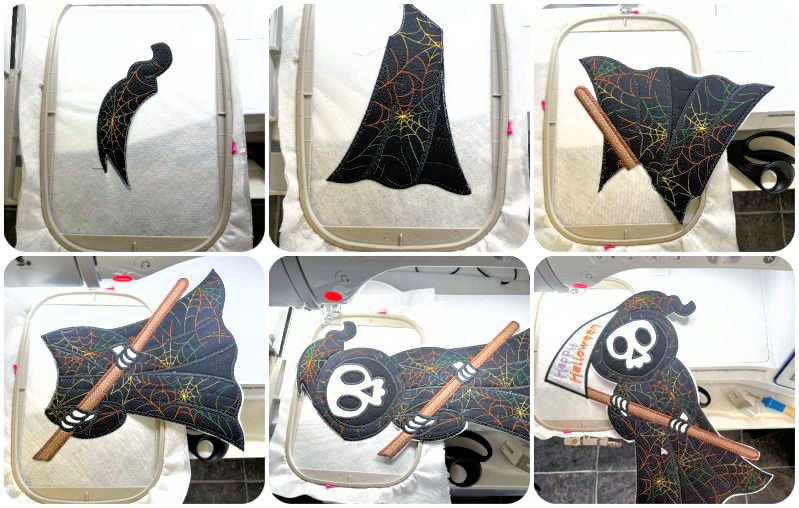 5x7 Hoop

130X180 mm

6x10 Hoop

160x260 mm

8x10 Hoop

200x260 mm

9x14 Hoop

230x360 mm

10x16 Hoop

242x408 mm

26 by 38 cms

35 by 46 cm's

43 by 57 cms

50 by 66 cms

57 by 76 cm's

11 by 14.7 inches

13.5 by 18 inches

17 by 22 inches

19 by 26 inches

23 by 30 inches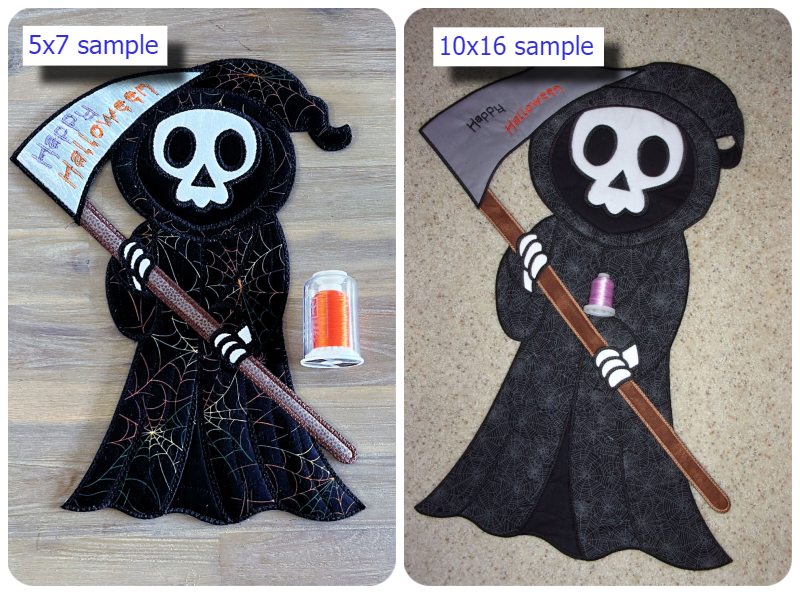 After these Ladies tested this design, I have changed the font on the larger versions of the Flag, to better suit the available space on the flag (or you can add your own wording to personalise)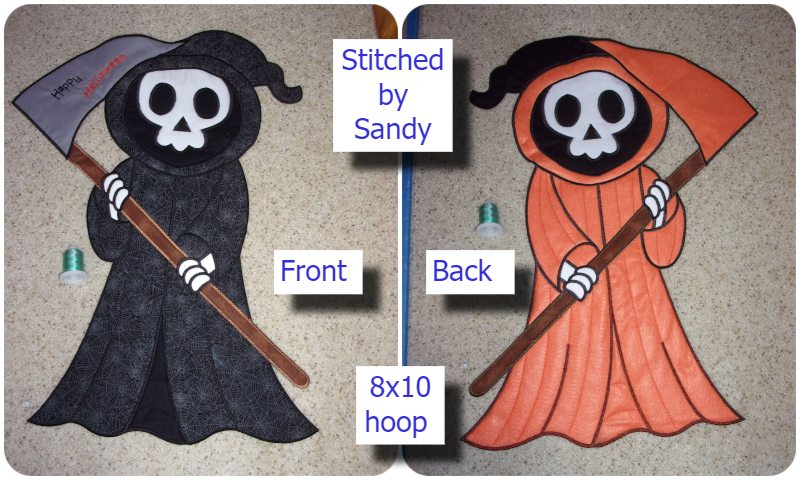 Watch and learn with Kay as she takes you thru each step to make this design!
WATCH AND WIN
Kay is running a competition on her You-Tube Channel
and follow her Instructions for a chance to get this design for free.
(Prize will be drawn 15 October 2023)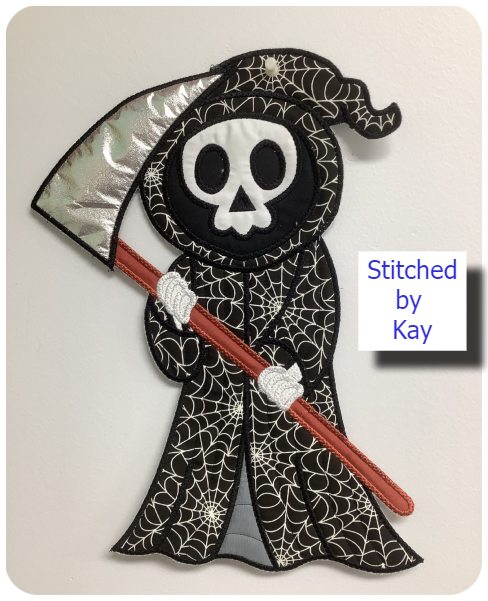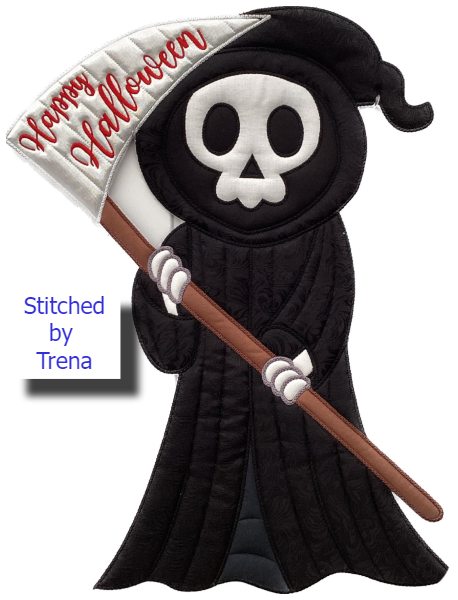 Please click on photo to view larger image.