arrow_circle_down Designs
arrow_circle_down Subscribe
arrow_circle_down Large Applique Christmas Angel
In case you are new to the world of large applique designs, let me fill you in.  A large applique design is one which needs 2 or more hoopings, with the joining completed as you stitch, In the hoop.  The beauty of my large applique designs is you can quickly create a 3D Animal Design much larger than your hoop, and then add them to quilt blocks, reading pillows or pretty much any item as you like. 
Who doesn't need a Christmas Angel or a beautiful Guardian angel to watch over us!
While the Angel is created in Nine hoopings, Seven of these hoopings are very simple one fabric designs, so are quick to construct.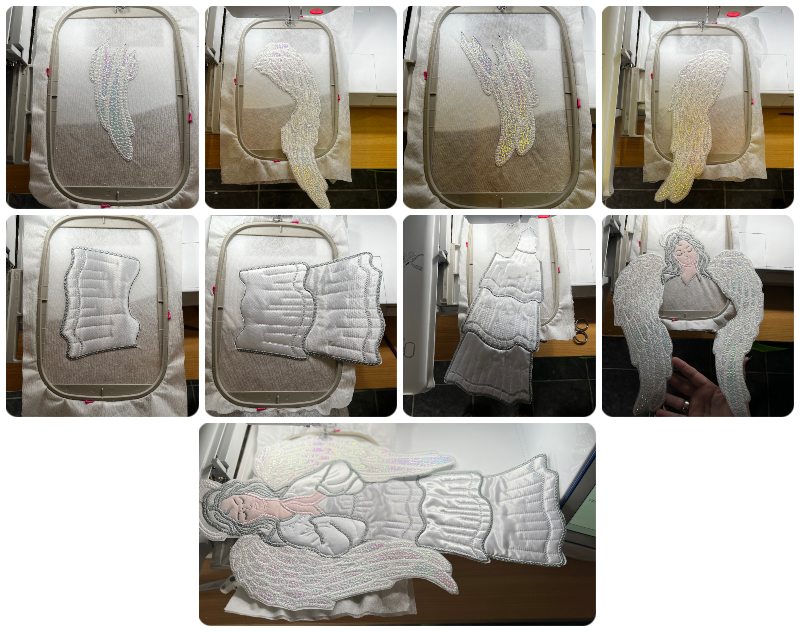 You could skip the lower skirt and lower portions of the Wings to make a shorter, faster version – 6 hooping's
Can be made fully reversable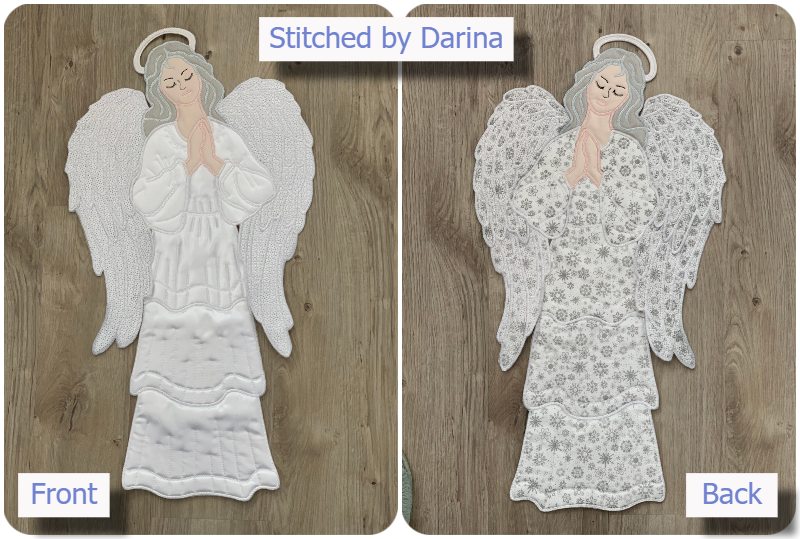 5x7 Hoop

130X180 mm

6x10 Hoop

160x260 mm

8X10 Hoop

Will fit

200x260mm

9x14 hoop

Will fit

230x360

10x16 hoop

272x408

mm

11 inch wide

20 inch tall

13 inch wide

24 inch tall

16 inch wide

30 inch tall

19 inch wide

34 inch tall

23 inch wide

42 inch tall

28 cm wide

51 cm tall

33 cm wide

60 cm tall

41 cm wide

76 cm tall

48 cm wide

88 cm tall

58 cm wide

106 cm tall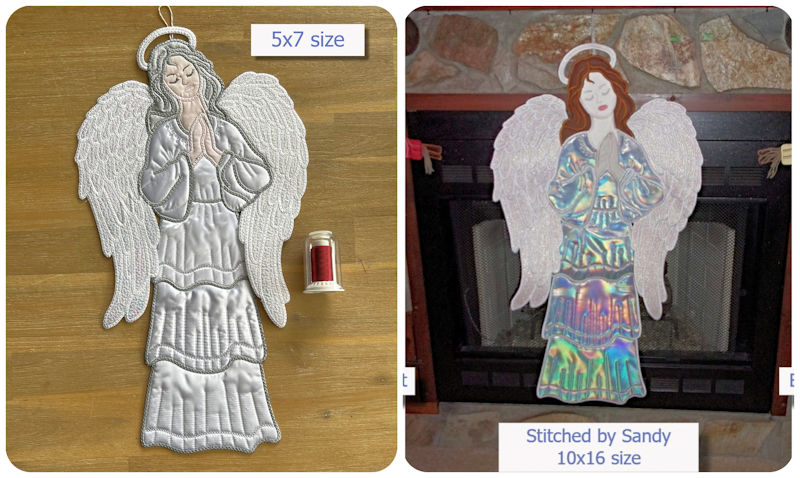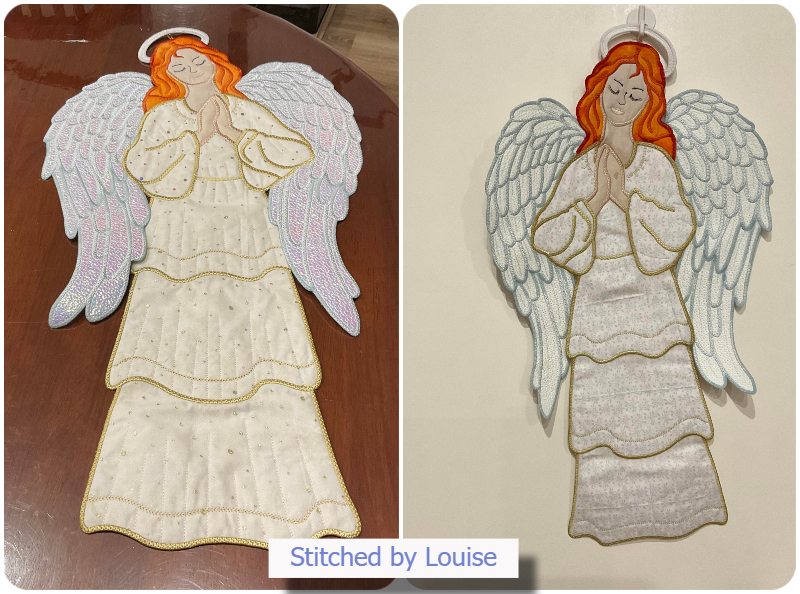 While we do not have a video for our Angel.  It is created in the same way as all our Large Applique Designs, you can watch our Large Santa Applique to view these techniques
INSPIRATION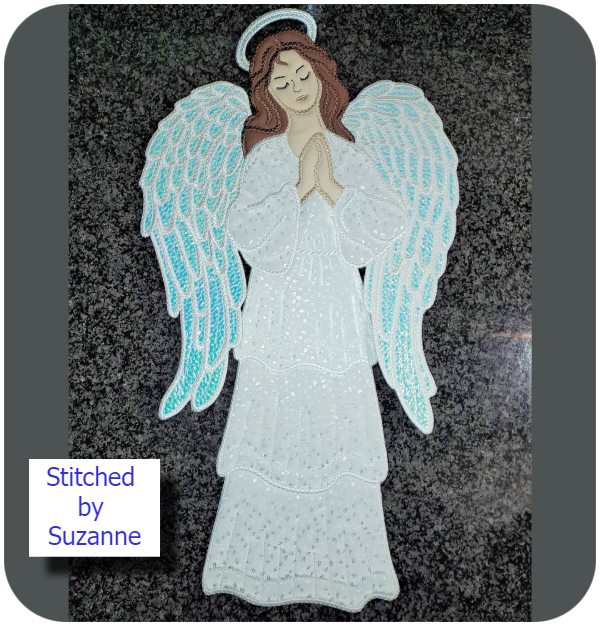 Please click on the photo below to view larger image
| Hoop Size | Model | Type | Year |
| --- | --- | --- | --- |
| 5x7 | | | |
| 6x10 | | | |