arrow_circle_down Designs
arrow_circle_down Subscribe
arrow_circle_down Kingdom of the Mermaids
As featured in Innovative Machine Embroidery and Textile Art Vol 18 # 1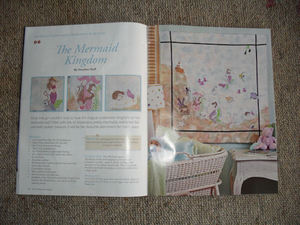 Get your creative juices working, and make a unique 'Kingdom of the Mermaids' wall hanging, for your little one, or use the designs to make a beautiful centre piece for a quilt.  We've included full photo instructions to complete the wall hanging quilt below.
You can choose to have the tail 'freestanding' or

as part of the design

My kids absolutely LOVE the tassled jellyfish
 The design set includes 29 designs - a mixture of 4x4 and 5x7 designs. 
For full design details, click here
Click here for free project - Swim Bag with 5 free Redwork Designs 
How amazing is this Wall Hanging Jo created which uses our Mermaid designs!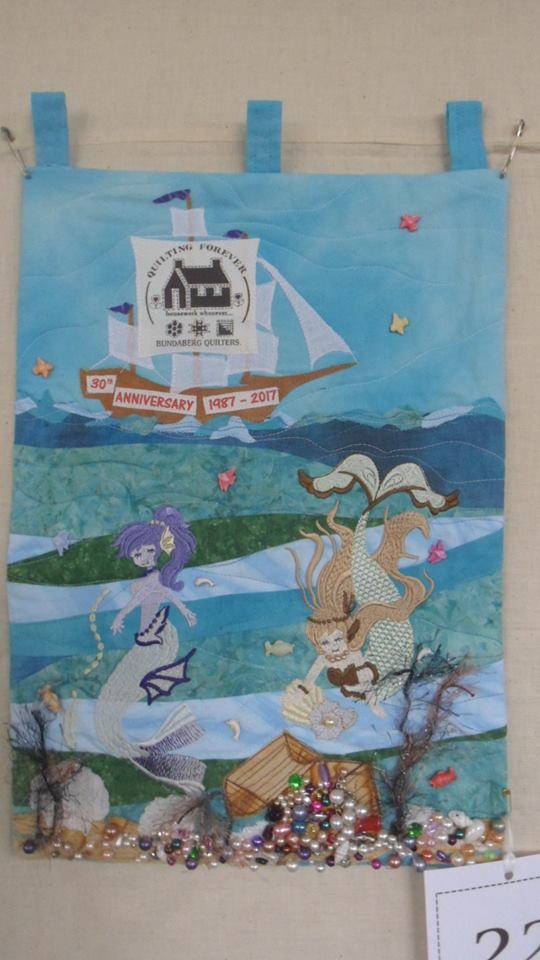 Susan created this stunning quilt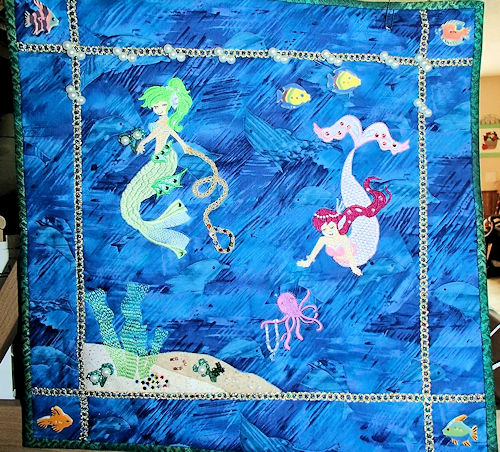 Cathy showcased our Mermaid on her Messenger Bag