arrow_circle_down Designs
arrow_circle_down Subscribe
arrow_circle_down Jaime Girl
---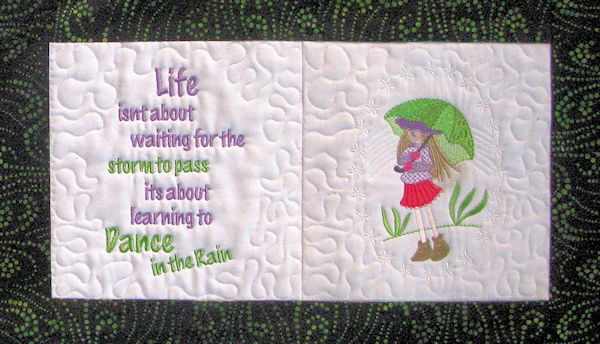 This quilt is for my middle girl Jaime - I started off making a full quilt, then decided I'd leave it as a Wall Hanging, then ended up making a Duvet (Doona) cover.  The sayings are all messages that I'ld like Jaime to remember as she grows.  (This is her Christmas present - still got to make Ruby one!!).
I've included full instructions to create the pictured panel - you can adapt it to a full quilt or a wall hanging (large or small), or create personalised cushions.
The 8x8 designs all include the stipple design.  The 5x7 designs are the girl plus the Oval borders.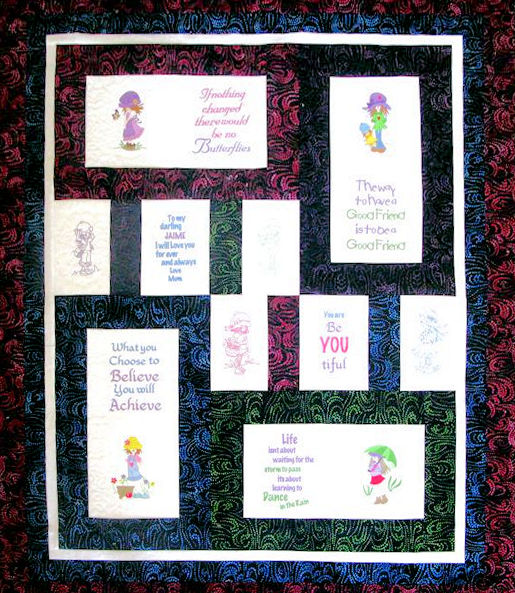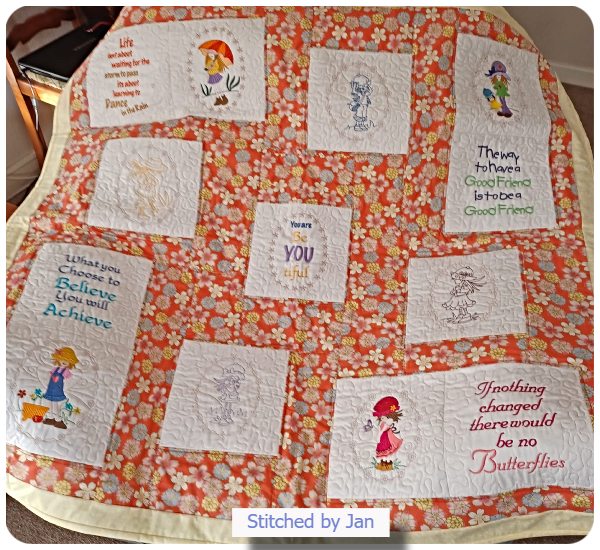 | Hoop Size | Model | Type | Year |
| --- | --- | --- | --- |
| 5x7 | | | |
| 8x8 | | | |