arrow_circle_down Designs
arrow_circle_down Subscribe
arrow_circle_down In the hoop Towel Topper Collection
Are you ready to elevate your kitchen game with a touch of cuteness and practicality? 
These delightful towel toppers are made in just 2 quick hoopings for a 5x7 hoop. But what makes it truly stand out?  The ears are 3D, adding an adorable effect that'll surely bring smiles to your kitchen! 
You can choose between two versions: a matching satin stitch edge or a sleek fully encased seam edge.  Whichever you pick, you'll enjoy the satisfaction of having no raw seams.
Both versions have a strap included in construction which you hang your towel from.  The satin stitch edge version does have an option of permanently adding a thin towel during construction.
This design collection includes all four designs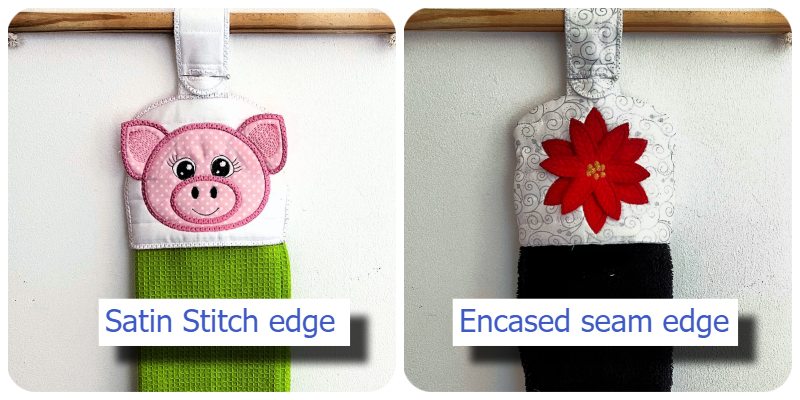 TOTAL SIZE
 STRAP PORTION
 TOPPER PORTION
 

15 cm's wide
28 cm's deep

 

4.5 cm's wide
16 cm's deep

 

15 cm's wide
12.5 cm's deep

 

5.9 inches wide
11 inches deep

 

1.75 inches wide
6.3 inches deep

 

5.9 inches wide
4.9 inches deep
Kay has created a detailed step-by-step video showing how to create both versions of the Reindeer topper
Construction is similar for all versions
Tip - Watch the video on U-tube,Kay has added quicklinks to take you directly to each construction step
WATCH AND WIN
Kay is running a competition on her You-Tube Channel
and follow her Instructions for a chance to get this design for free.
(Prize will be drawn 03 September 2023)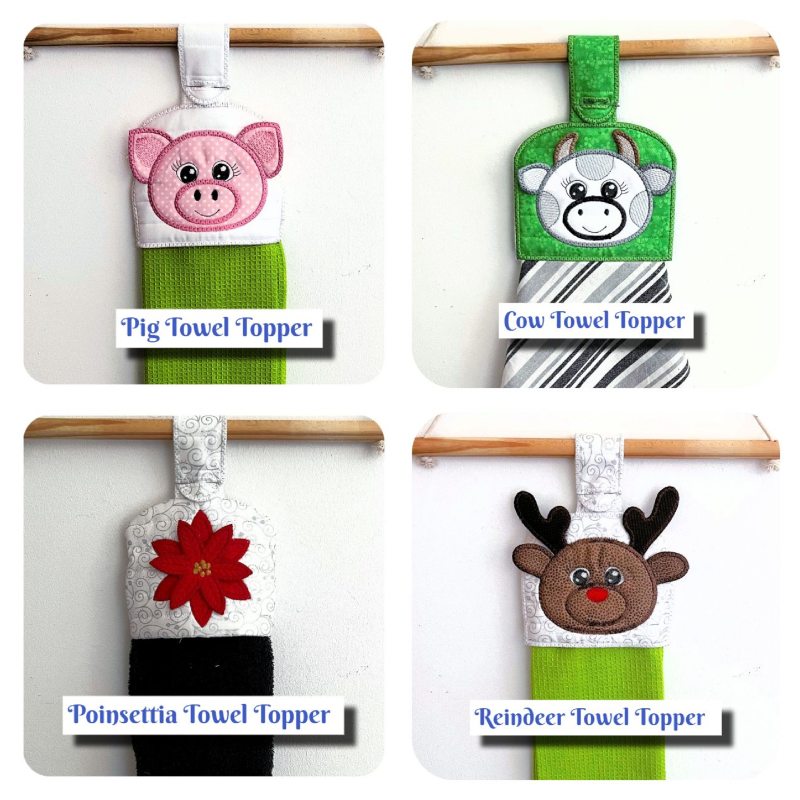 INSPIRATION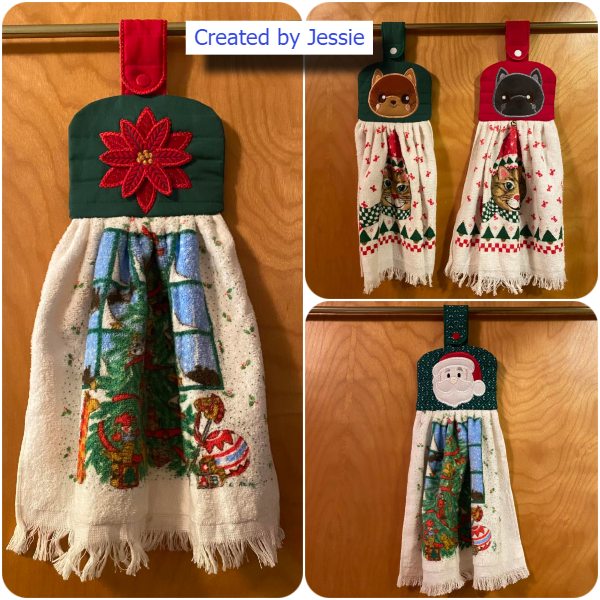 Jessie combined the Kittens from Fayes Kitten Coasters, and the Santa from our Bottle Top set
Please click on photo to view larger image of samples from our In the hoop Towel Toppers.
| Hoop Size | Model | Type | Year |
| --- | --- | --- | --- |
| 5x7 | | | |