arrow_circle_down Designs
arrow_circle_down Subscribe
arrow_circle_down In the hoop Stacked Cups
---
In case you are new to the world of large applique designs, let me fill you in. A large applique design is one which needs 2 or more hoopings, with the joining completed as you stitch, in the hoop. The beauty of my large applique designs is you can quickly create a 3D Animal Design much larger than your hoop, and then add them to quilt blocks, reading pillows or pretty much any item as you like.
Introducing our Large Applique Stacked Cups, the perfect addition to your kitchen decor and an ideal gift for a housewarming celebration. 
This applique is created and joined entirely in the hoop, making the finished design larger than your hoop size.
Featuring five size options, you have the freedom to choose the perfect fit for your desired project.  
Match your kitchen decor and add your own wording to create a truly unique project. With endless fabric combinations, you can create a truly unique and eye-catching piece that will impress.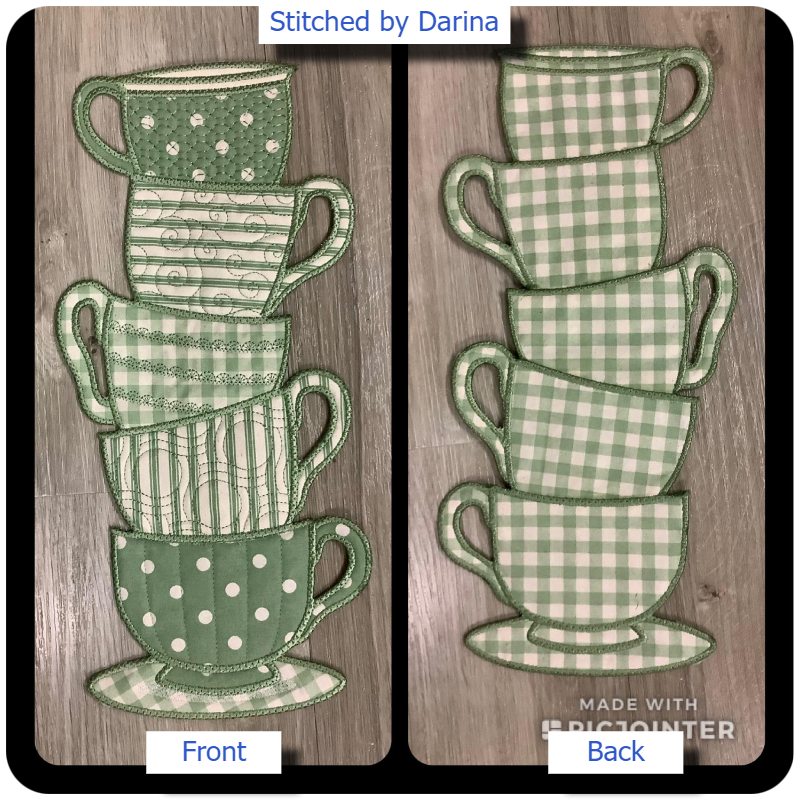 The Stacked Cups are made in three hoopings for 4x4 and 8x8 hoops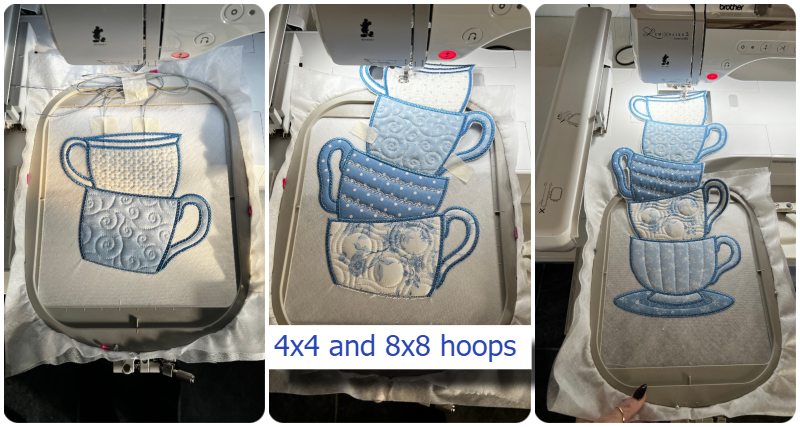 Five hoopings for 5x7 6x10 and 7x11 hoops
---
FINISHED SIZE
4x4 Hoop

100x100 mm

5x7 Hoop

130X180 mm

6x10 Hoop

160x260 mm

8x8 Hoop

200x200 mm

7X11 Hoop

180x280 mm

8.5 inch high

4 inch wide

16 inch high

7.5 inch wide

20 inch high

10 inch wide

17.6 inch high

8.5 inch wide

24 inch high

11 inch wide

22 cm high

 10 cm wide

40 cm high

 19.5 cm wide

53 cm high

25 cm wide

45 cm high

21 cm wide

60 cm high

29 cm wide
---
VIDEO
Watch Kay's detailed step-by-step Video
---
INSPIRATION
Susi was awarded an Instant Win for this great idea - Susi writes:
Have been busy making some"Nanna-made" items for my grand daughter as a wedding present. The greatest fun was had completing the cork board. Did the stacked cups and attached the completed unit to the board with double side sticky strips. I made the luggage tag prior to attaching and slipped the ribbon under the cup handle before sticking it down. 
Susi used a tag from our Free In the hoop Gift Tag set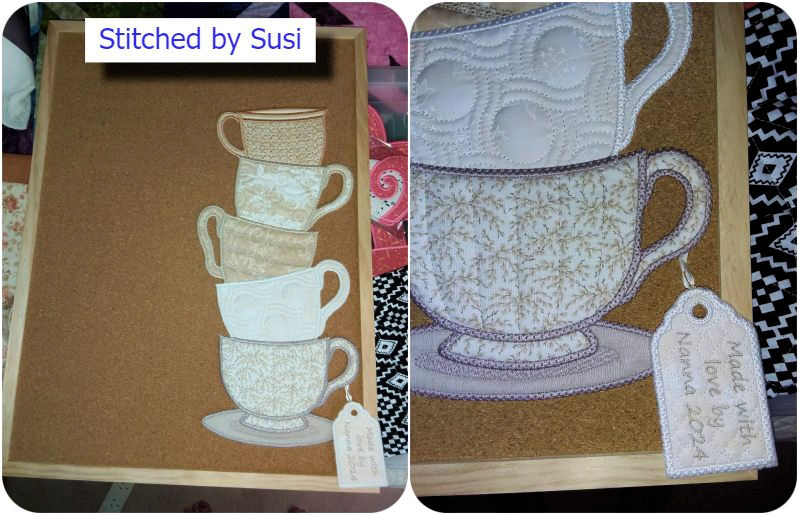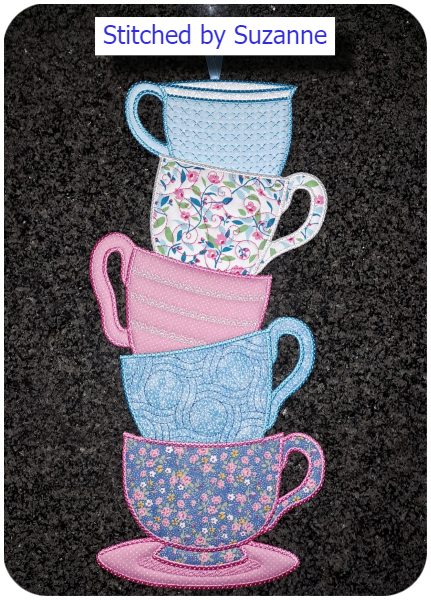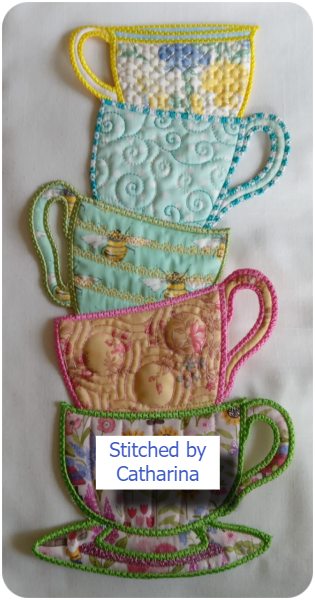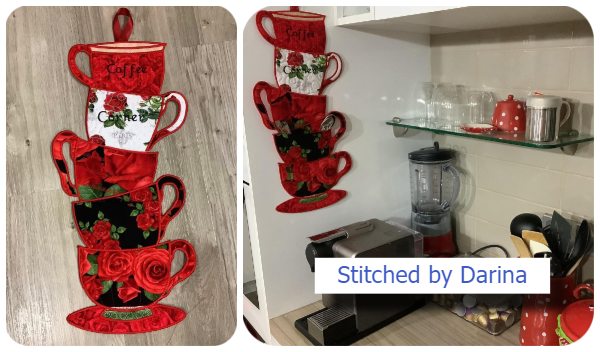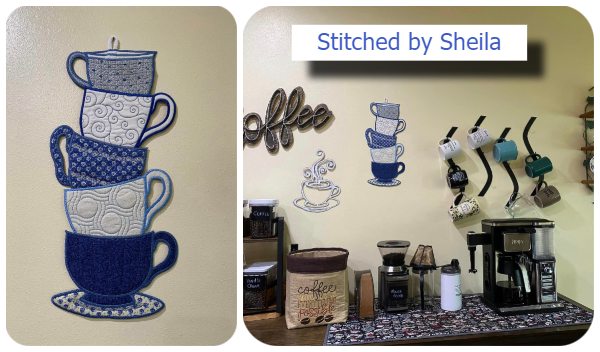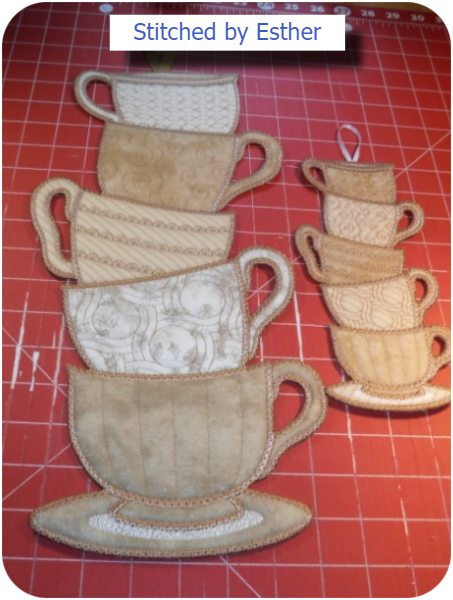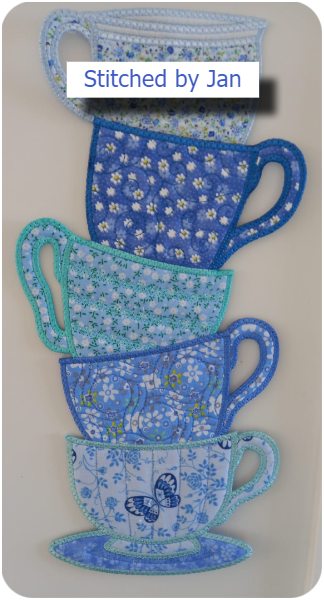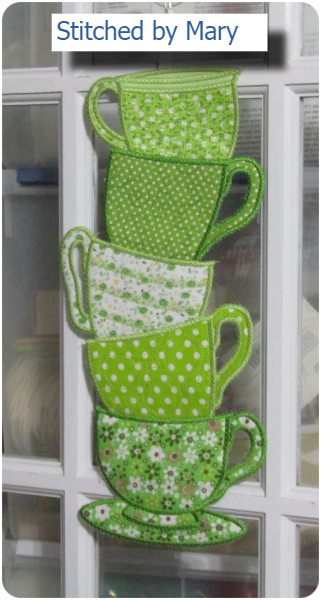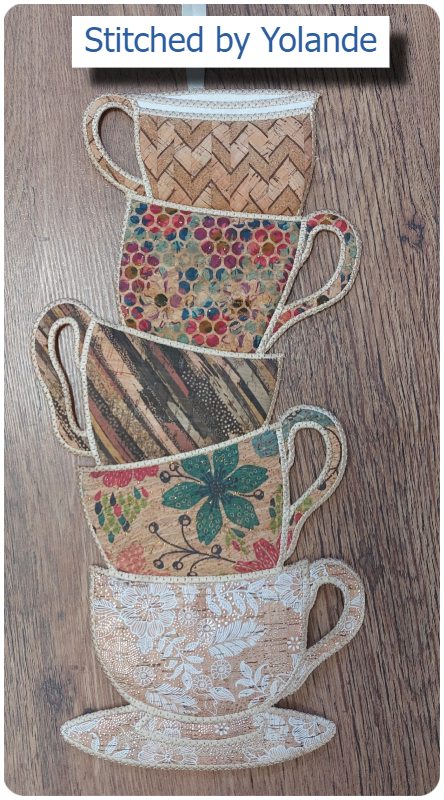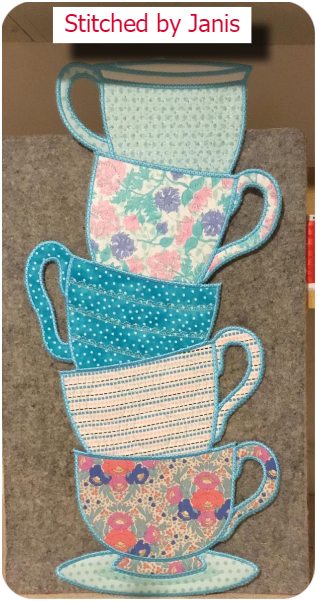 | Hoop Size | Model | Type | Year |
| --- | --- | --- | --- |
| 4x4 | | | |
| 5x7 | | | |
| 6x10 | | | |
| 7x11 | | | |
| 8x8 | | | |