arrow_circle_down Designs
arrow_circle_down Subscribe
arrow_circle_down In the hoop Glass Case with closing flap
With absolutely no hand sewing needed, you can quickly make these Glass Cases in one hooping (with a plain front) or two hoopings for a quilted front.
5x7 and 6x10 hoop required.
This design set includes four quilting versions.
A – Lite quilting
B – Crosshatch quilting
C - Detailed quilting
D – BLANK

 

 

5x7 Case – 3 BY 7 INCHES - fits 'regular' reading glasses.

 

6x10 Case – 3.5 BY 8 INCHES - fits larger sunglasses.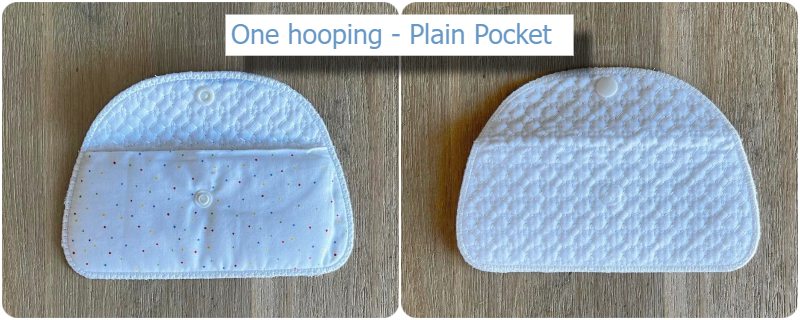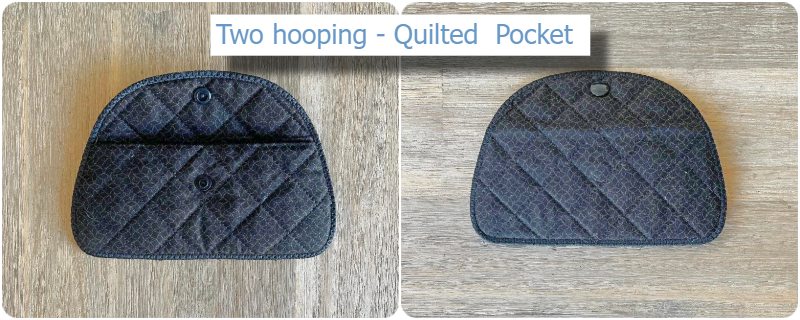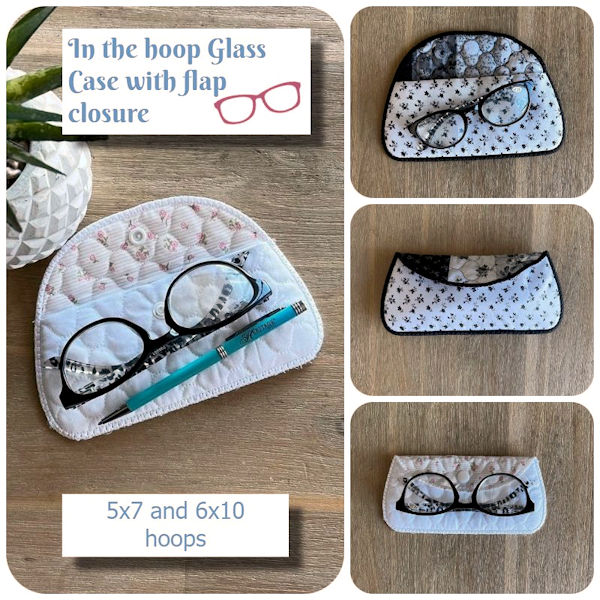 VIDEO
Watch Kay's detailed step-by-step video
---
HANDY TIP
Darina has been making these Glass Cases for her local Optometrist. - They said the press stud/kam snap needed to be on the inside  to protect the lens.
Darina shows how to add the kam snap to the front pocket during construction - after you have embroidered the front panel but before you add to the base.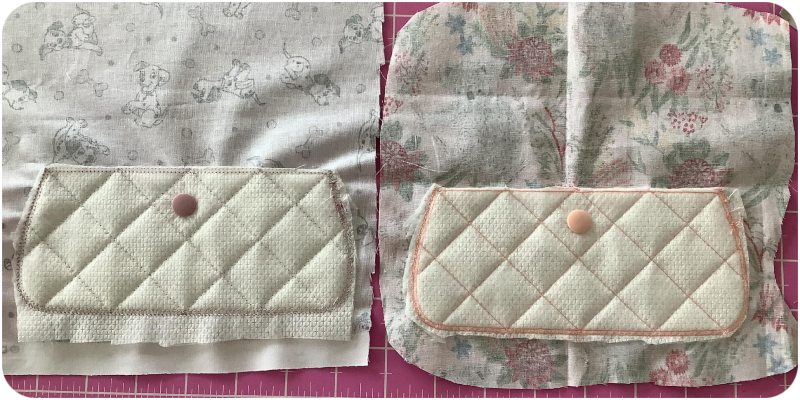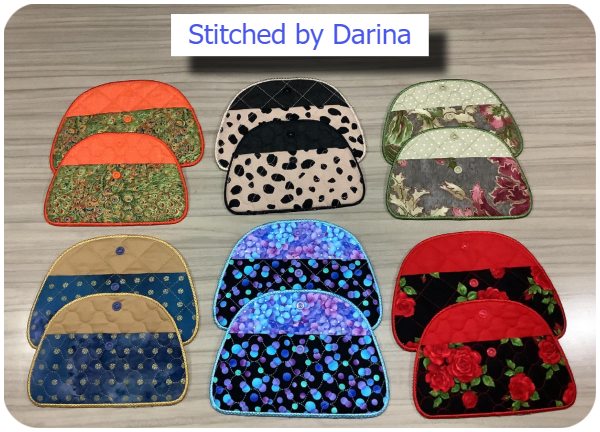 ---
INSPIRATION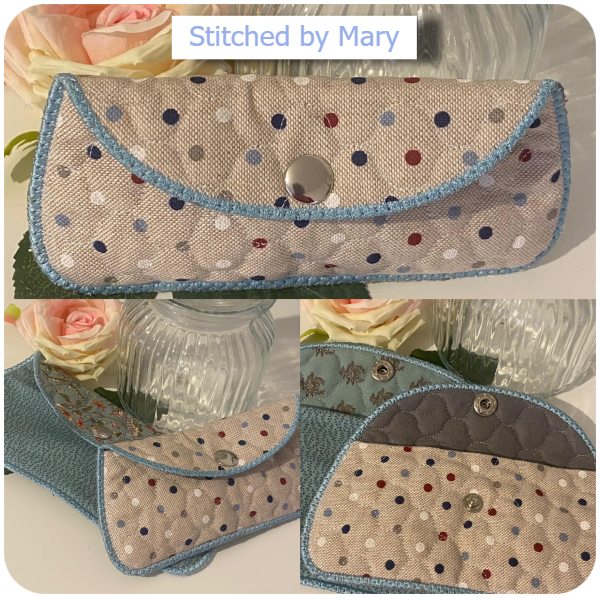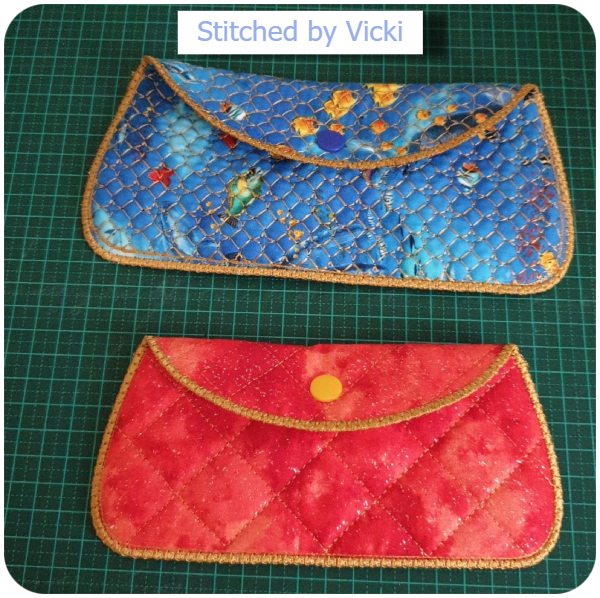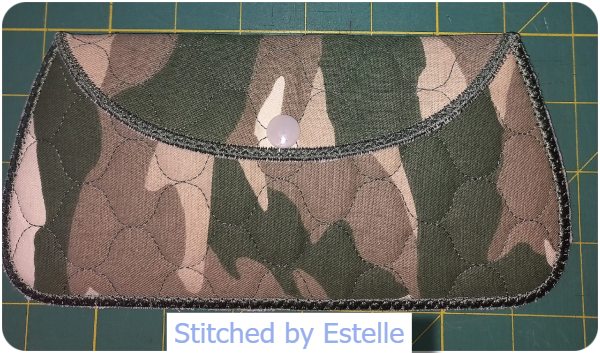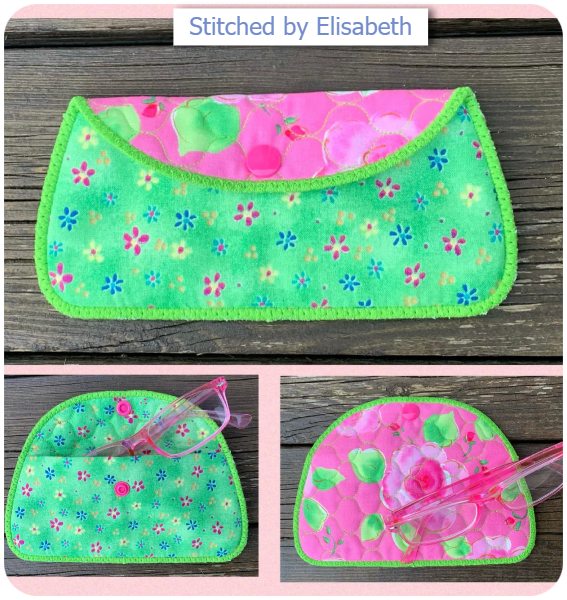 | Hoop Size | Model | Type | Year |
| --- | --- | --- | --- |
| 5x7 | | | |
| 6x10 | | | |