I wanted to make a small Birthday banner to go with the balloons we hang up each birthday, and as soon as I saw this drawing from http://www.bugaboostamps.com/ I knew it was the one!!
The wall hanging is made in two 5x7 hoopings, with full instructions to align the hoopings very very easily.
Finished size is 6 by 13.5 inches
You could easily make a very cute Happy Birthday cushion, by adding fabric to the top and bottom of the completed embroidery.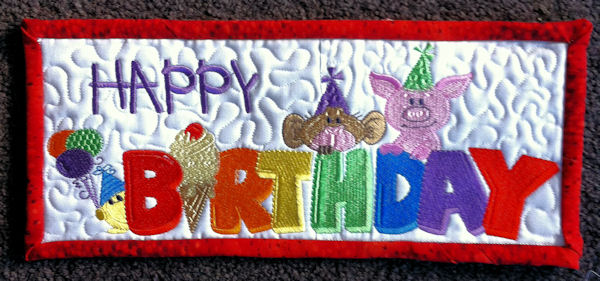 How awesome is this cushion Sue personalised for Bob
What an awesome gift!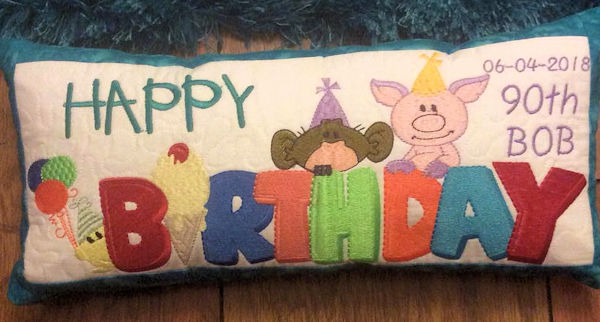 We love Jody's bright and beautiful banner