arrow_circle_down Designs
arrow_circle_down Subscribe
arrow_circle_down Fairy Floral Alphabet (In-the-Hoop Block) 6x6 Block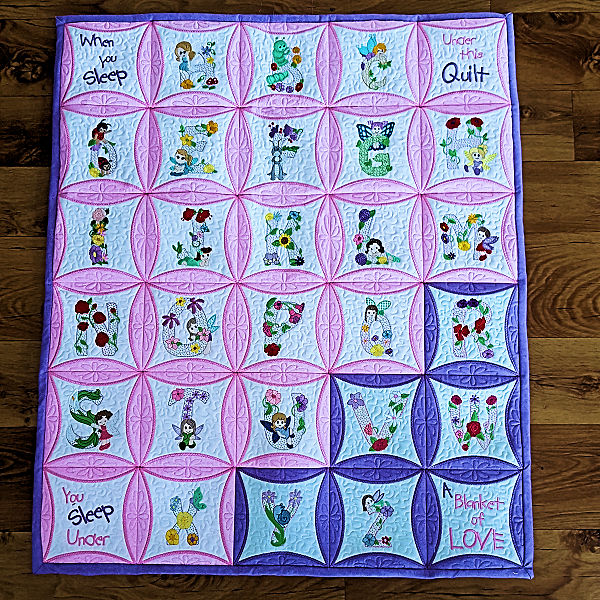 Finished Size: 
31 1/2 by 38 inch   The pictured quilt was created using the 6x6 Fairy Alphabet Blocks  - All the stippling and quilting is completed In-the-hoop.
 To finish, I simply stitched the blocks together, added a backing and bound.
 6x6 Hoop 26 Alphabet Plus Four Wording Blocks

Completed Block size 158cm or 6.2 inches square

Includes Stippled Background
Applique Frame
Design

On completion of design you can add a backing fabric behind the hoop and Stitch Color 1 again, to give you a fully completed In-the-hoop Block to use for a Rag Quilt, or join together as a Quilt-as-you-go Block.

 

4x4 Hoop 

For maximum versatility, I have included a simple Mylar version of  each letter  - you can use a mixture of Fairy/Floral designs and Mylar Letters

 

 

Mylar letters are approx. 90cm high (4x4 hoop)

 

Instructions included to use the blocks

to make a small cushion/pin cushion

(in-the-hoop)
Christina made her Fairy Quilt for her youngest Grand-daughter - perfect fairy fabric for the borders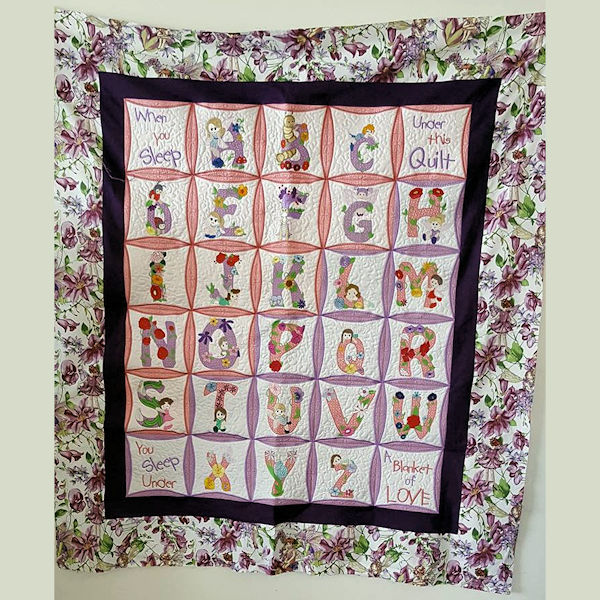 Gaye share her beautiful Pink and Purple Fairy Quilts - Beautiful work Gaye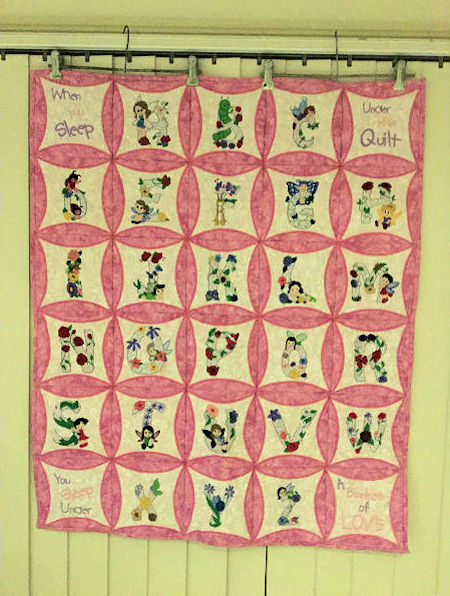 Diane shared her beautiful Fairy Quilt with our Group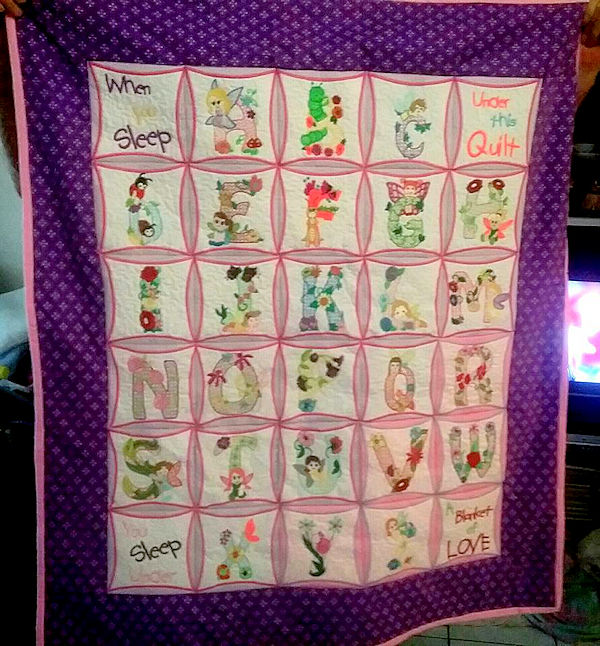 View your shopping basket or browse other items.
Other products you might be interested in