arrow_circle_down Designs
arrow_circle_down Subscribe
arrow_circle_down Elegant Monogram
Simple, yet elegant - 5X7 hoop
I created this Monogram specifically to add to Towels to make a beautiful gift for those Ladies who have everything.   Who wouldn't like a set of Monogrammed Towels?
While my instructions are specifically for Towels, you can create the Monograms completely stand alone, and then attach to a pre-made item that can't be hooped, or possibly use as Coasters/Mug-rugs. 
The set includes the monogram both wide and tall.
I made a cute bag for my hair straighteners with my first sample – its slightly different than the finished product,
but might give you an idea on what you could do.
I LOVE Debbies' Purple Towel Monogramme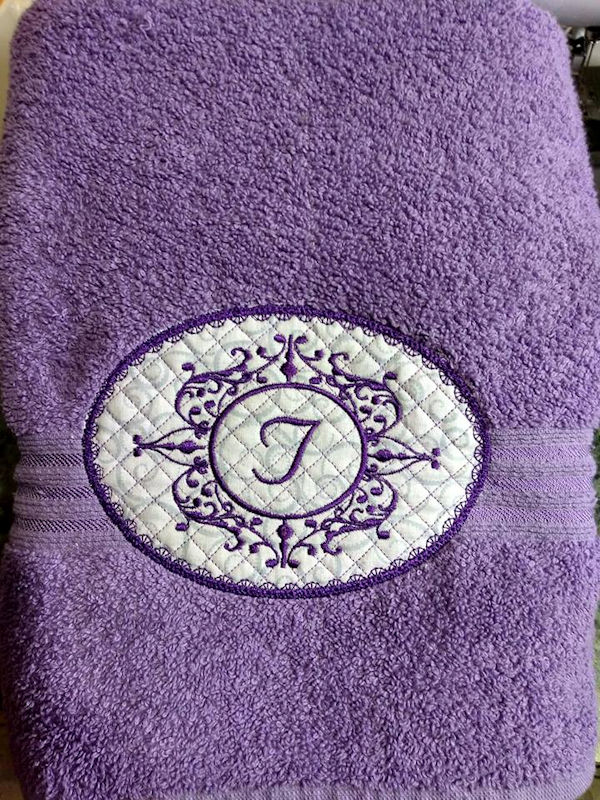 Pat made this beautiful towel set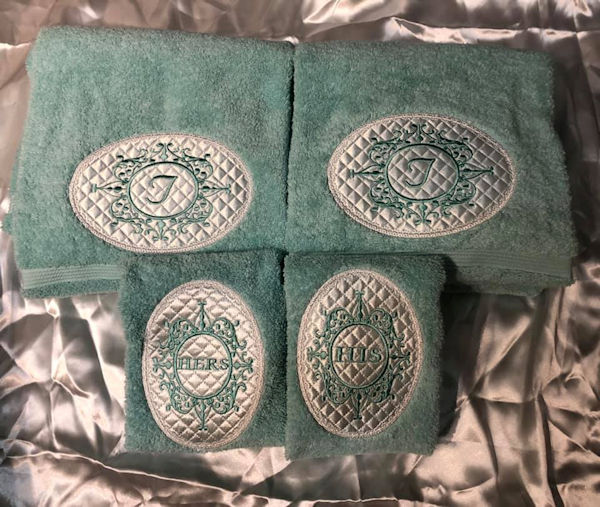 | Hoop Size | Model | Type | Year |
| --- | --- | --- | --- |
| 5x7 | | | |
How Elegant are these Towels's? - Thank you for sharing Annachiara