arrow_circle_down Designs
arrow_circle_down Subscribe
arrow_circle_down Crazy Quilt Bag 2
I'm taking a Crochet class, and I needed a Tote Bag and 'case' to put my scissors and crochet hooks.  I hope you like the design as much as I do!!
It all starts with the Crazy Patch Panel (this design is all about the 'Quilting')
The panel is made in 3 hoopings - created and joined in-the-hoop.   The rest is done on your Sewing Machine.
WHAT IS INCLUDED IN THE DESIGN FILES?
You get Full photo instructions to create the Quilted Panels (In-the-hoop)
Two options – Using One Fabric, with the Quilting as the decoration, (Tote Bag) or the true Crazy Patch Style where you add a variety of fabrics of your choice (Zipped Case)
Finished Panel Size
5X7 Hoop – Width 10.5-inch Height 7 inch
6X10 Hoop – Width 15-inch Height 9.5 inch
You get the monogram we used on our Tote bag,
You get Full photo instructions to create the Tote Bag (6x10 Panel used)
Finished Bag Size 12.5 inches high 10 inches wide 4 inch sides and base
You get Full photo instructions to create the Zipped Case (5x7 Panel used)
Finished Case Size 10 inches wide – 7.5 inches' high
How cute is Stephanie's Crazy Quilt Bag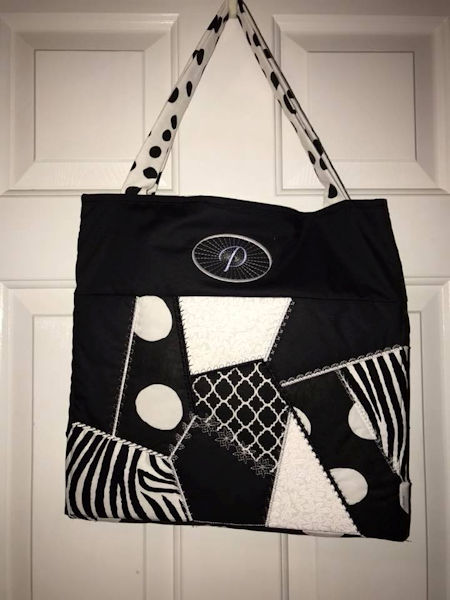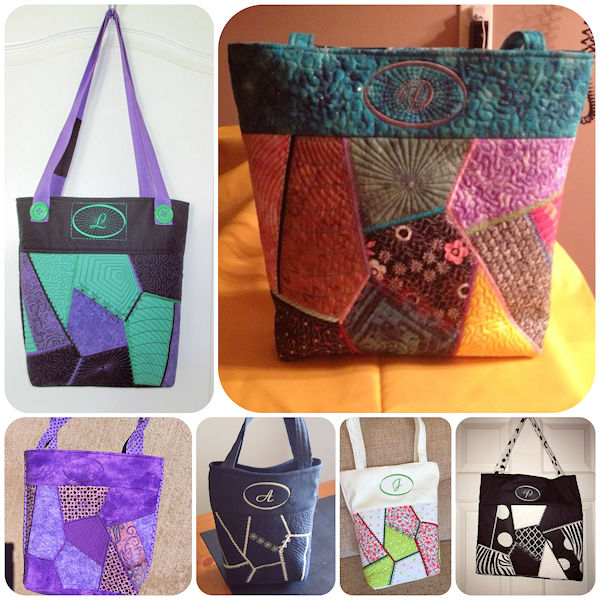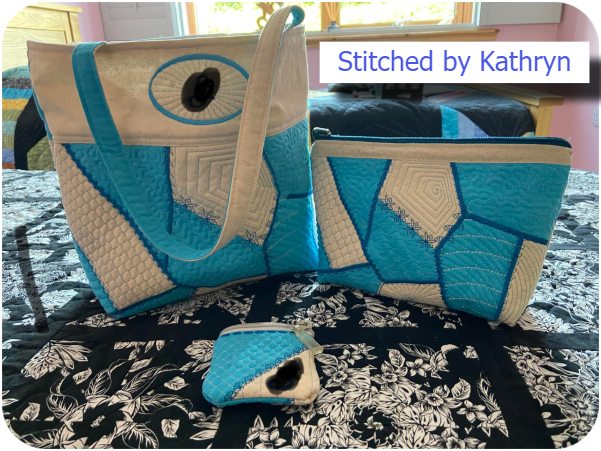 ---
View samples of Bag Designs stitched by our Kreative Kiwi Group
View more items made with our Crazy Patch Embroidery Designs
| Hoop Size | Model | Type | Year |
| --- | --- | --- | --- |
| 5x7 | | | |
| 6x10 | | | |