arrow_circle_down Designs
arrow_circle_down Subscribe
arrow_circle_down In the hoop Bookmarks - 3
5x7 hoop required
These In-the-hoop Bookmarks are completely made in the hoop with fully encased seams, and no hand sewing.  I've deliberately made the fill very lite, to keep stitch count and time down, so they are economical to create for sale, or make a few at a time.
 My girls immediately wanted to color in the blank spaces, so you can easily skip past the colors, and just stitch the outline, and there is a great party favour – it will keep the children occupied, plus they have something other than lollies to take home.
 The way the back is constructed, creates a back pocket that the girls like putting pens in – would be very cute as a gift, with a bar of chocolate!!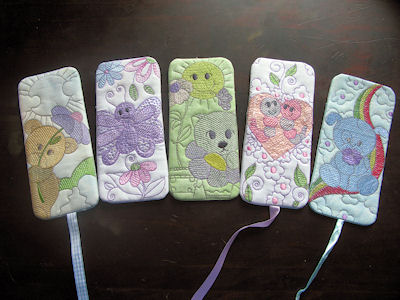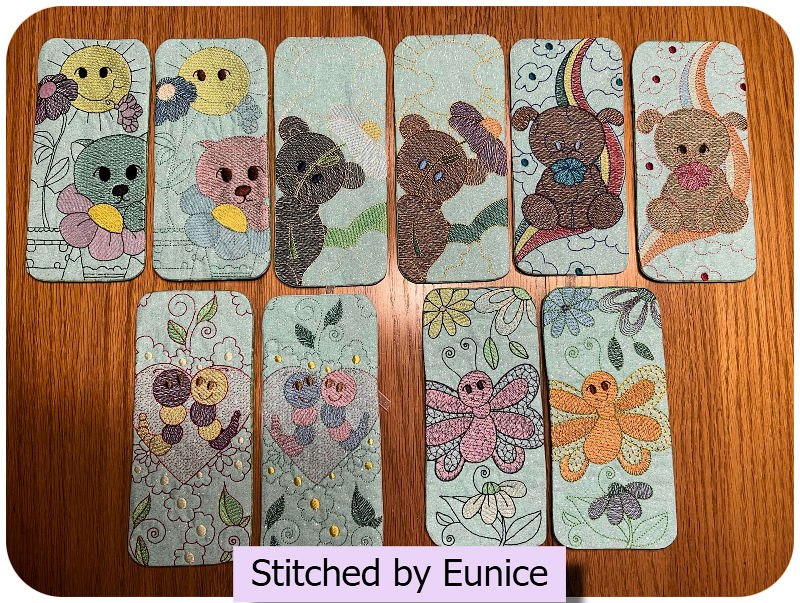 ---
VIDEO
While we do not have a video for this design, If you are new to this style of design, we do have several Bookmark videos which show the techniques used in this design.
Step-by-step photo instructions are included in your Download File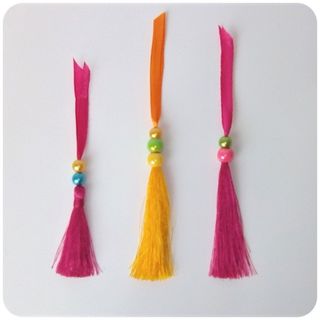 Including Kay's video on how to make your own Tassels

| Hoop Size | Model | Type | Year |
| --- | --- | --- | --- |
| 5x7 | | | |
Margo writes "House sitting in winter in Western Australia.........a great chance to make some kids bookmarks for my stash...... Just a piece of homespun, lots of colour threads and quick n easy to make"
Awesome work Margo - Thanks for sharing!