arrow_circle_down Designs
arrow_circle_down Subscribe
arrow_circle_down Ballet Alphabet
If you enjoy making items for little girls, then this alphabet will be an essential.  I'm using the designs within a quilt (hence the limited colors), but use them individually to personalise just about anything for little girls.  Jaime and Ruby have ordered a T-shirt each, plus bags for their dancing gear!.
All designs are sized for your 4x4 hoop.
---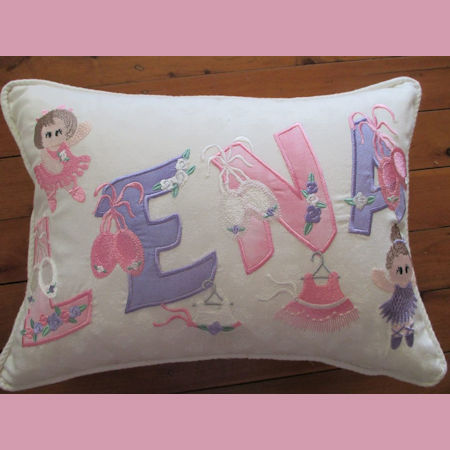 How adorable is this Cushion made by Jenny - just gorgeous!!