This cute set can be used in many ways.  We've made a dice each for my little ones - that they LOVE! - fun and educational and for us handy, as while my nearly 4 year old likes to play games with dice, our little 2 year old likes to 'eat' dice, so this way they can both play dice games safely.  We have free instructions on our project page.
The set has 30 designs - View detailed thread, size and stitch count info - Page 1  Page 2 Page 3
10 large 5x7 designs that include the number and cute animal design
10 4x4 designs that have just the number (and stars) - if you don't want to stitch the stars, don't sew the last color.
10 4x4 designs that have just the cute animal by itself
---
Janice made a felt book with these designs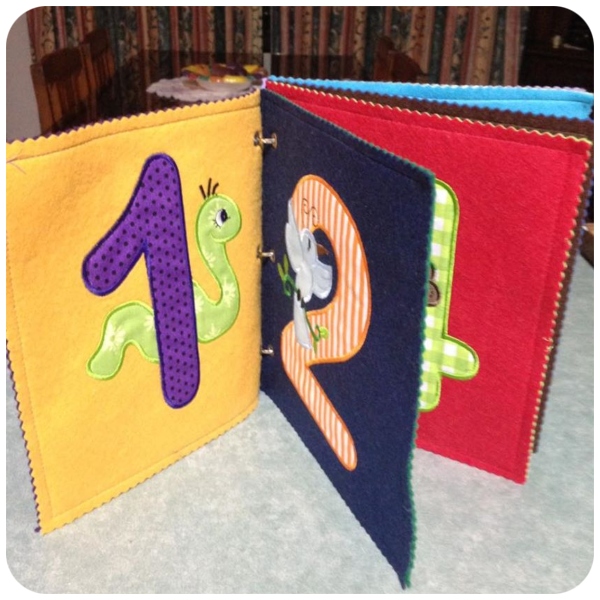 ---
| | | |
| --- | --- | --- |
| | | |
| | | |
| | | |
| | | |
| | | |
| | | |
| | | |
| --- | --- | --- |
| | | |
| | | |
PLUS... The 10 cute animal in 4x4 size