arrow_circle_down Designs
arrow_circle_down Subscribe
arrow_circle_down Trapunto Eye Spy Cushion Cover - Feather Block
---
Eye spy Feather Block by Kays Cutz
---
Included in this design is the Trapunto eyespy quilt block in all sizes with full instructions to make the cushion cover with a lace zipper on the back. It can be used for making quilts, pillow cases, cushion covers, in fact anything you wish.

For hoop sizes 4"x 4", 5"x 5", 5"x 7", 6"x 6", 7"x 7", 8"x 8", 9"x 9", 9.5" x 9.5"

Please note that the 4"x 4" and 5"x 5" blocks are slightly different to the other sizes due to the smaller stitch area.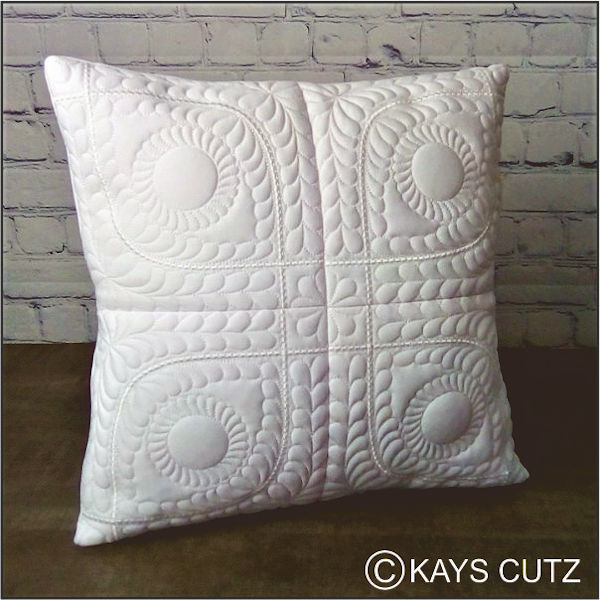 ---
"Trapunto" comes from the italian word meaning to quilt, a technique that uses at least two layers of fabric and slits to create a raised surface giving it a 3D effect. This technique has been adapted in modern times so that the same effects can be achieved using an embroidery machine.

The most stunning results are achieved when using scuba fabric in conjunction with a batting such as Vilene 295 high loft fleece. Which is what was used to make the sample cushion cover in the photo.
Scuba fabric is a non fray, 4 way knit, made from polyester and spandex, with a very fine gauge thread and smooth texture, and is used for dressmaking. The name is coincidental and has nothing whatsoever to do with wetsuits or with scuba diving.
Here is the link to where I buy my fabric and batting from so that you know what to look for so you can find a source near you.
https://www.remnanthousefabric.co.uk/product/scuba-dress-fabric/
---
VIDEO
Kay shows you how to make this beautiful cushion cover using the Trapunto Feather quilt block, and how to join them and then add a backing with a zip.
If you don't have a Lace Zip the length you need, watch this video which shows how to make your own lace zipper
---
INSPIRATION
Sandy stitched this very cute pillow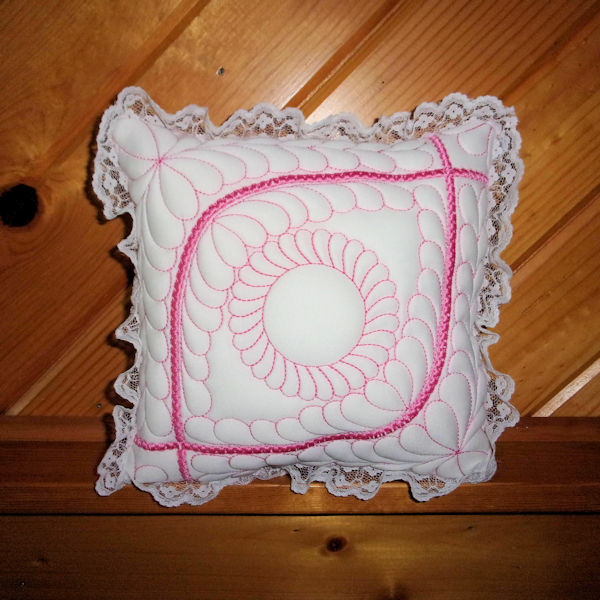 ---
Irene was awarded an Instant Win for her beautiful Trapunto Cushion Cover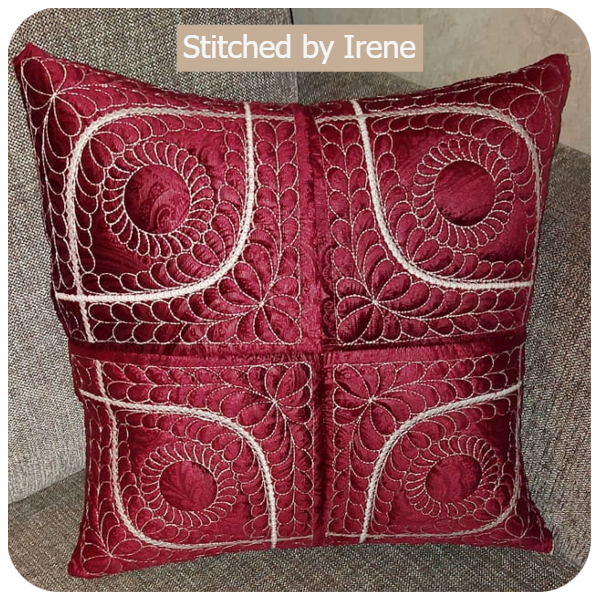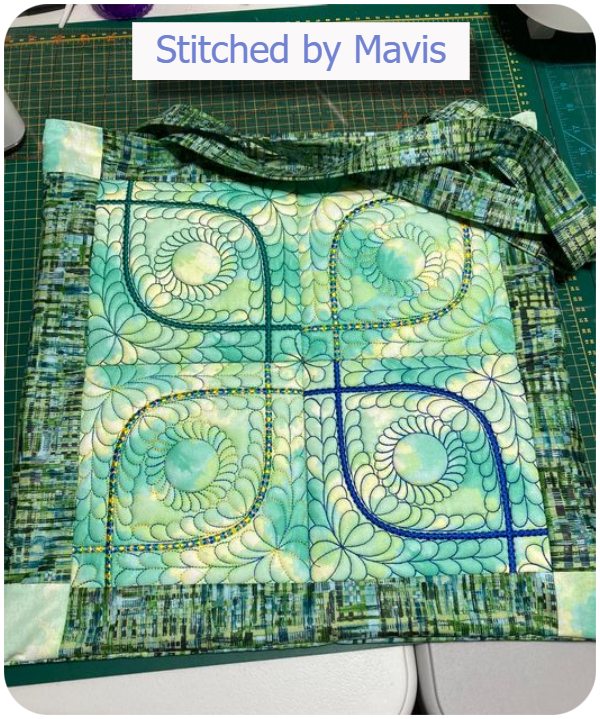 ---
| Hoop Size | Model | Type | Year |
| --- | --- | --- | --- |
| 4x4 | | | |