arrow_circle_down Designs
arrow_circle_down Subscribe
arrow_circle_down Large Rocket Applique
What little boy doesn't dream of being an astronaut?  
I created this quilt for Levi - that not only has his name in stars,

but includes a photo of him in the Rocket window!   

You can easily create just the rocket and add it to a Toy Bag,

Pillow Case - Duvet etc, but still have that level of personalisation,

with not too much effort!.

The set includes:  Large Rocket 5x7 6x10 8x10

                           Planet           5x7 6x10 8x10

Plus the Star Applique Alphabet  5x7

 
This large Rocket Is made in 5 hooping's - joined easily in-the-hoop like a jig-saw, so while there are a few hooping's, there is no awkward
aligning, so comes together quite fast.
The Planet and Stars are made in 1 hooping
Finished Size of Rocket
8x10 hoop           32 X 56cm    can use a 4x6 photo in the window
6x10 hoop           29 x 50cm    can use a 3x5 photo in the window
5x7 hoop             23 x 40cm    can use a 3x4 photo in the window
---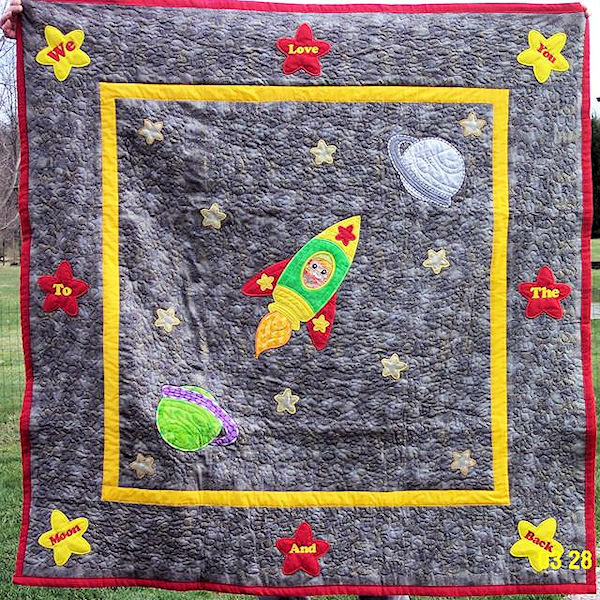 How awesome is this 'We Love you to the Moon and Back' quilt made by Sandy - Absolutely stunning!!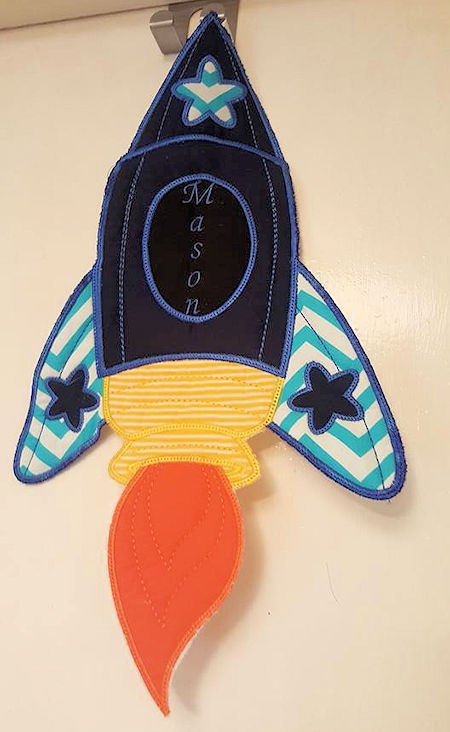 Helena used our rocket to make a Wall Hanging for Mason - very cute!
---
Janet created this stunning Quilt for Alex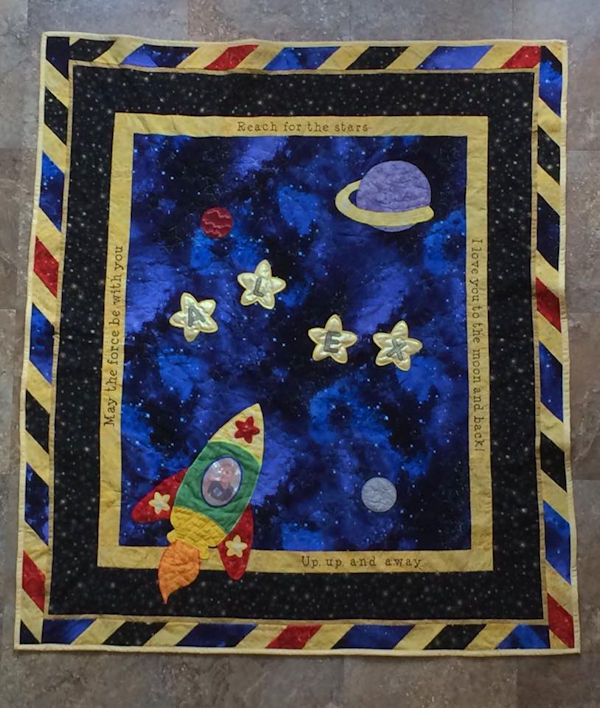 How cool is this!!  Tondi used Glow In the Dark Thread!!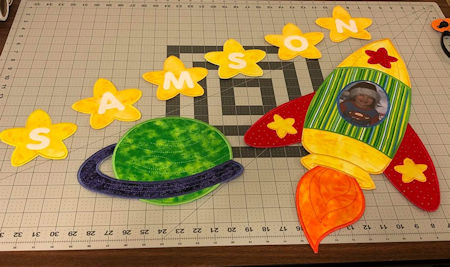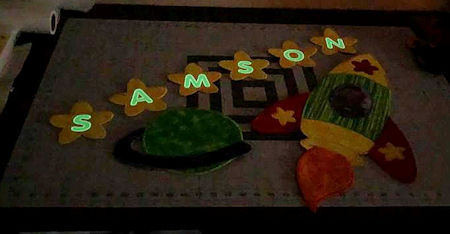 Joanne created this beauty for her Grandson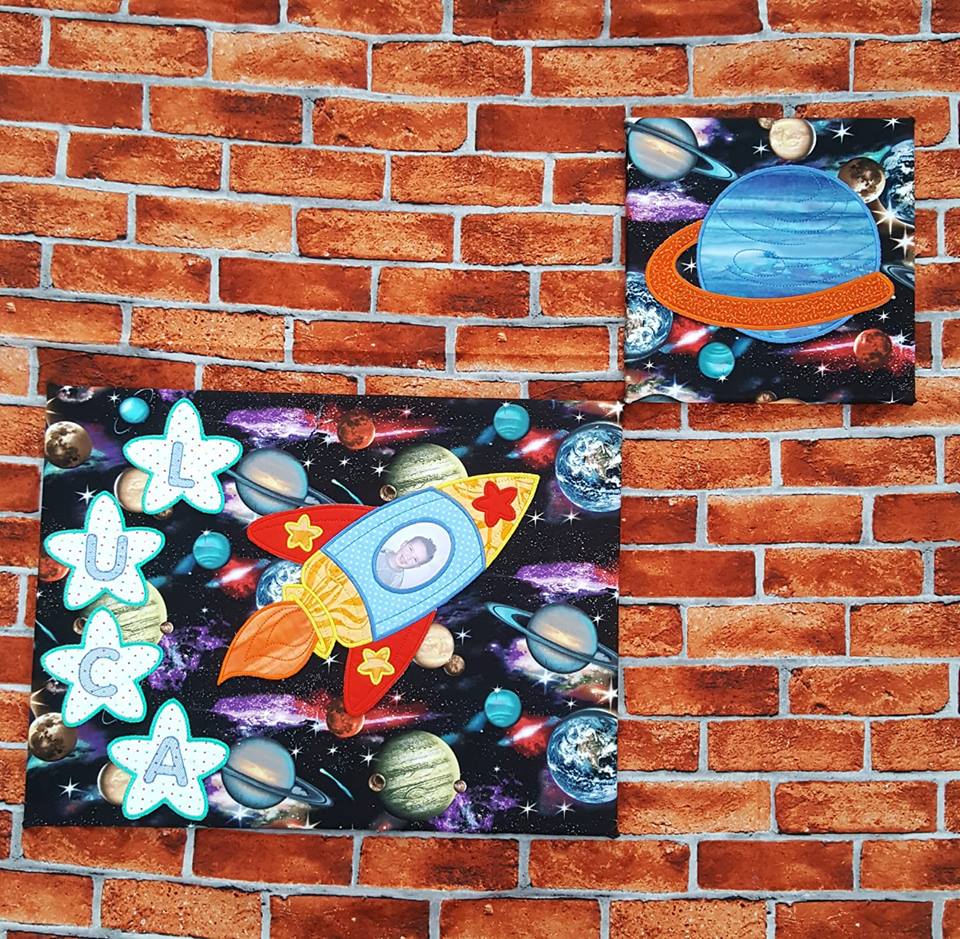 ---
How cool is this for her Tina's Grandsons room - Tina used our Large Robot and Large Rocket for this wall hanging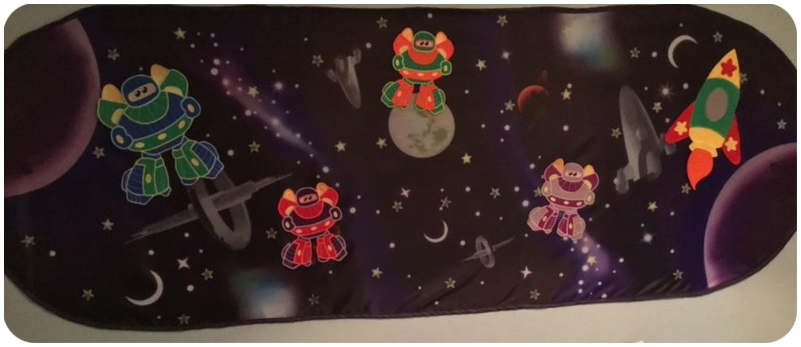 | Hoop Size | Model | Type | Year |
| --- | --- | --- | --- |
| 5x7 | | | |
| 6x10 | | | |
| 8x10 | | | |