Scroll down to watch Sue from OML Embroidery stitch out this design
This is a request for a 'larger' version of our original Pumpkin Placemat –  for 6x10 hoops 
(Because we are limited by the height of our hoops - I couldn't recreate this for the 5x7 or 8x8 hooops, as they were at their height limit)
Our Large Pumpkin Placemat is created and joined in Three hooping's and is a whooping size of 13 by 10 inches or 34 by 26 cms.
Tip - The final segment is the middle piece of the Pumpkin - you could easily add your own wording - 'Happy Halloween'  or add a name - Heather's Kitchen'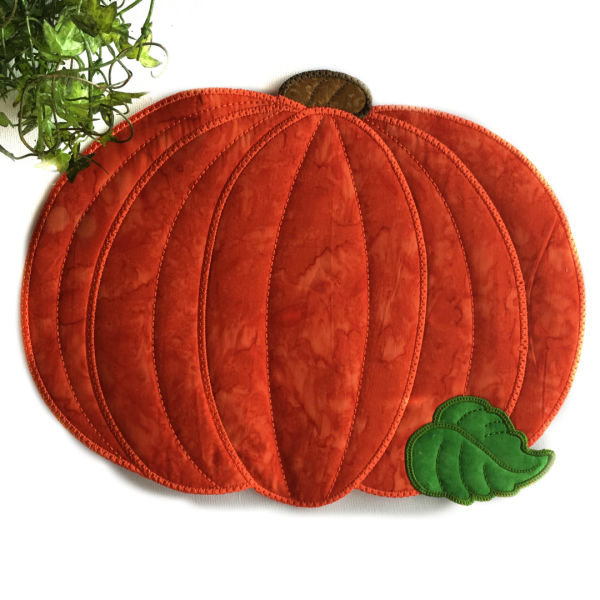 I absolutely LOVE how Sherry has used our Large Pumpkin - so cute!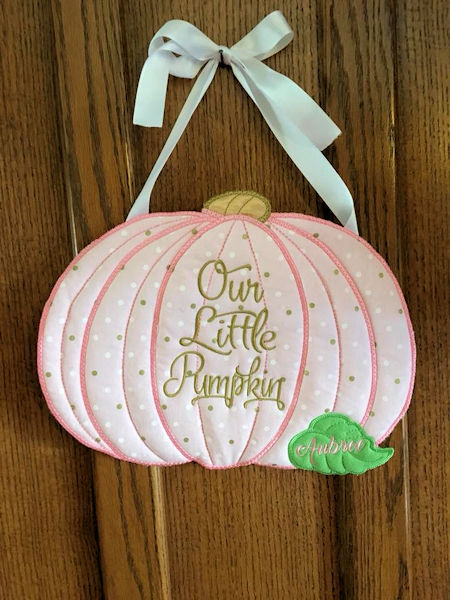 Gay shared her bright Pumpkin (using her own wording)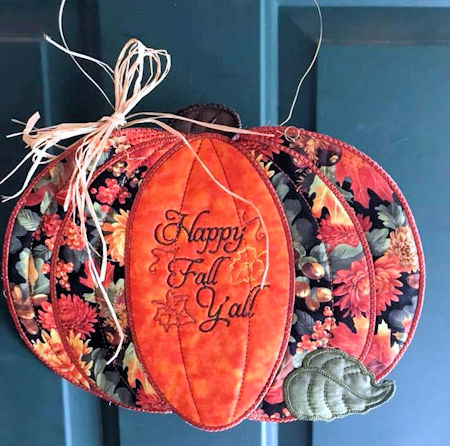 Another pretty Pumpkin from Stephanie (again, using her own wording)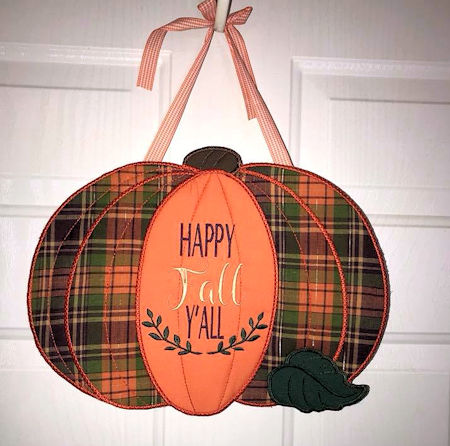 Gay added a hessian backing to this Pumpkin for the rustic look - so kreative!!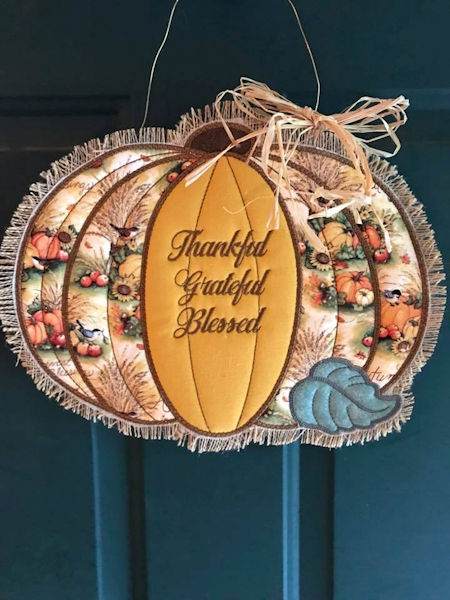 Rosa chose muted colors - don't they look good!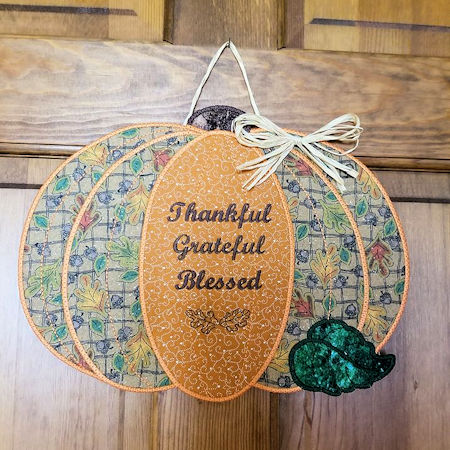 Margie shared this beautiful set - gorgeous photo Margie!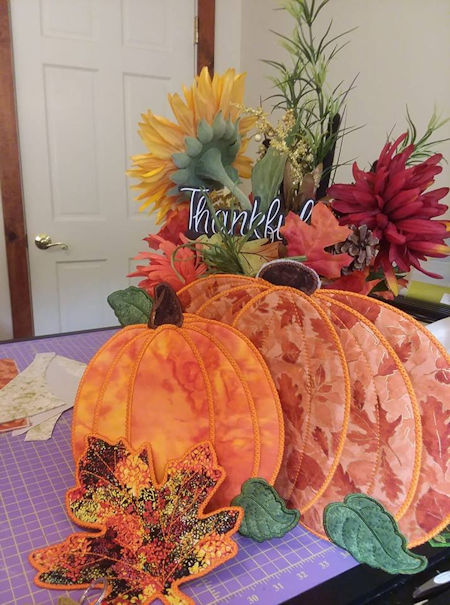 Be Inspired!
View Stitchouts of our Halloween Designs by our Kreative Kiwi Group
Watch Sue from OML Embroidery create our Large Pumpkin Placemat - Thanks Sue!!