arrow_circle_down Designs
arrow_circle_down Subscribe
arrow_circle_down Large Pumpkin Placemat
---
In case you are new to the world of large applique designs, let me fill you in. A large applique design is one which needs 2 or more hoopings, with the joining completed as you stitch, in the hoop. The beauty of my large applique designs is you can quickly create a 3D Design much larger than your hoop.
---
---
This is a request for a 'larger' version of our original Pumpkin Placemat –  for 6x10 hoops 
(Because we are limited by the height of our hoops - I couldn't recreate this for the 5x7 or 8x8 hooops, as they were at their height limit)
Our Large Pumpkin Placemat is created and joined in Three hooping's and is a whooping size of 13 by 10 inches or 34 by 26 cms.
Tip - The final segment is the middle piece of the Pumpkin - you could easily add your own wording - 'Happy Halloween'  or add a name - Heather's Kitchen'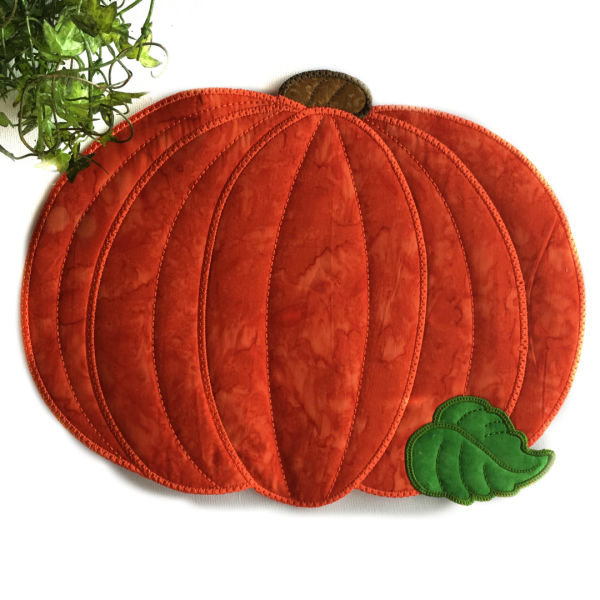 ---
VIDEO
Watch Sue from OML Embroidery create our Large Pumpkin Placemat step-by-step.
VIEW MORE LARGE APPLIQUE PLACEMAT VIDEOS
VIEW MORE HALLOWEEN DESIGN VIDEOS
---
HELPFUL BLOGS
---
INSPIRATION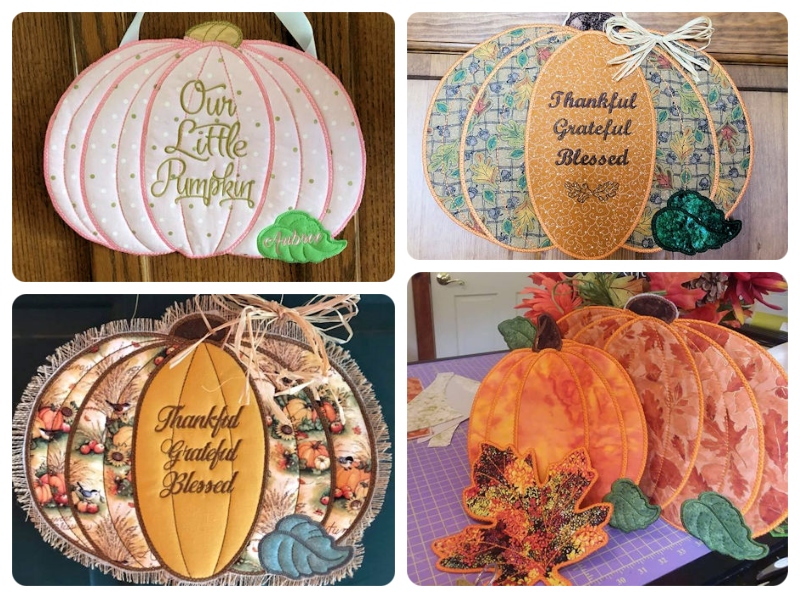 ---
I love JoAnn's creative use of different fabrics for our Large Pumpkin
the top right pumpkin is made from a Tea Towell - very kreative!!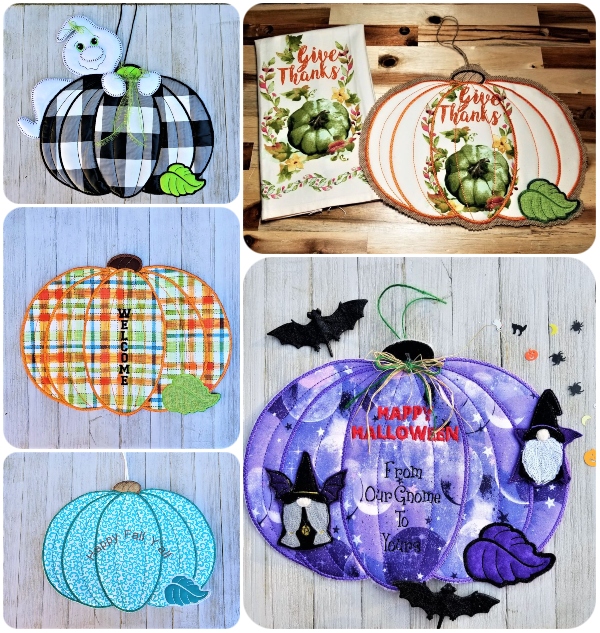 Click here to view more designs made by our Kreative Kiwi group members for more inspiration!
VIEW SAMPLES OF OUR LARGE APPLIQUE PLACEMATS
View your shopping basket or browse other items.
Other products you might be interested in