arrow_circle_down Designs
arrow_circle_down Subscribe
arrow_circle_down Large Applique Penguin
---
In case you are new to the world of large applique designs, let me fill you in.  A large applique design is one which needs 2 or more hoopings, with the joining completed as you stitch, In the hoop.  The beauty of my large applique designs is you can quickly create a 3D Animal Design much larger than your hoop, and then add them to quilt blocks, reading pillows or pretty much any item as you like. 
---
LARGE APPLIQUE PENGUIN By Cotton-I-Sew
---
Kim's Large Applique Penguin is created using our join-in the hoop method, so you can easily make a Penguin larger than your hoop, with no additional sewing needed.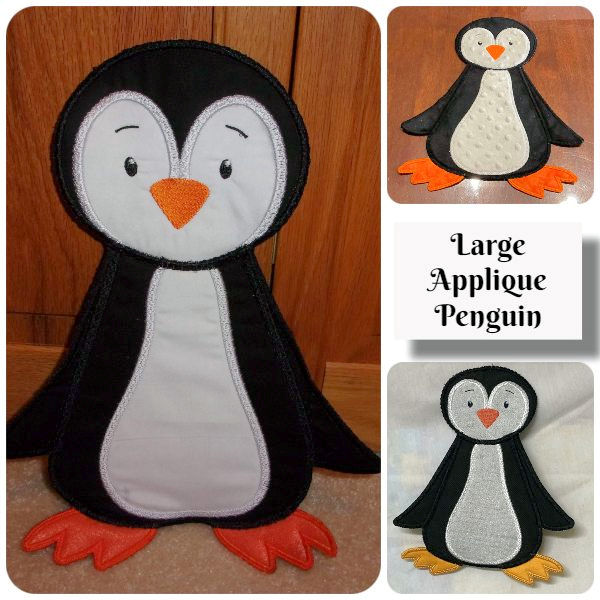 ---
FINISHED SIZE
HOOP SIZES

5" X 7"

 

130 mm X 180 mm

6" X 10"

 

150mm X 250mm

8" X 12"

 

200mm x 300mm

FINISHED SIZE (Approximately)

7" X 9"

 

178 mm X 228 mm

 9.5" X 11"

 

240mm X 280mm

11.5" x 14"

 

290mm X 360mm
---
INSPIRATION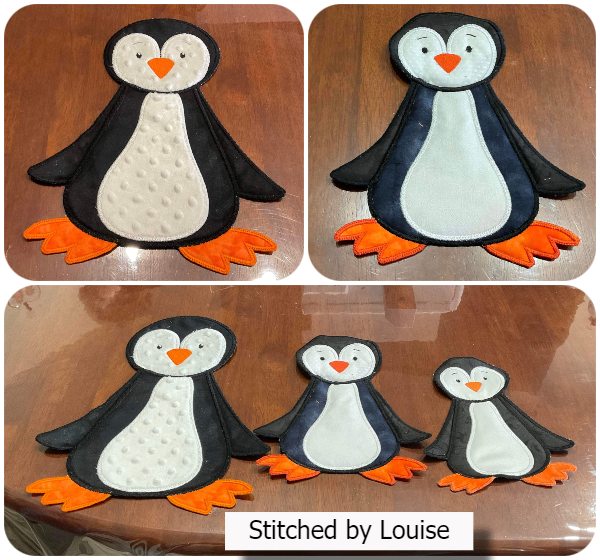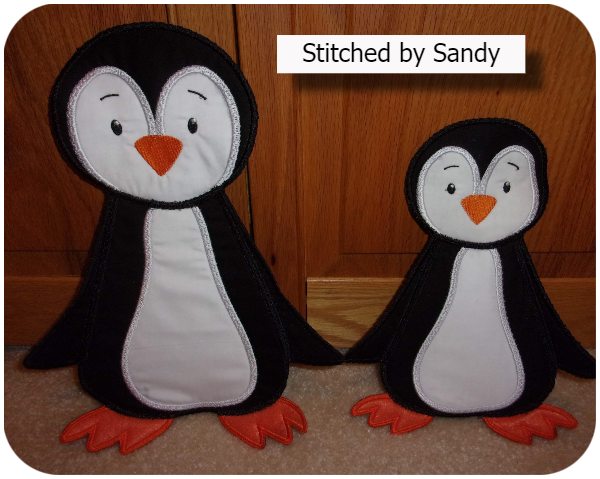 ---
Wendy used this design to make a Stuffie
 I made a stuffie by making a back panel and attached using the sewing machine.
I just made the body and head so the flippers and feet are still flappy , gave him a scarf to keep him warm !!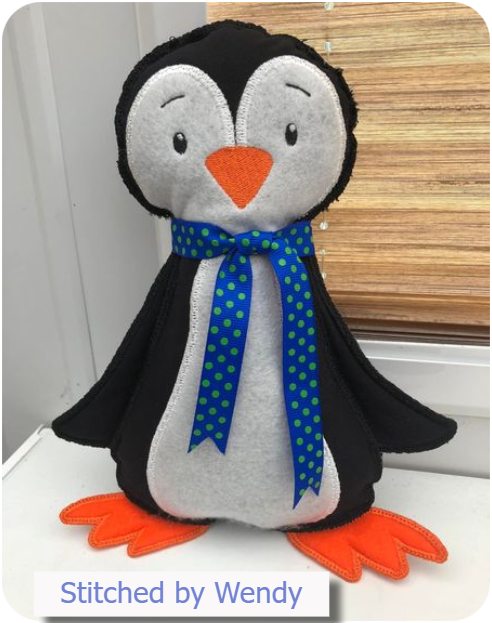 ---
Wilma created this beautiful gift set with the Cuddly and Large Penguin Applique