arrow_circle_down Designs
arrow_circle_down Subscribe
arrow_circle_down Large Applique Bible and Lilies
---
In case you are new to the world of large applique designs, let me fill you in.  A large applique design is one which needs 2 or more hoopings, with the joining completed as you stitch, In the hoop.  The beauty of my large applique designs is you can quickly create a 3D Animal Design much larger than your hoop, and then add them to quilt blocks, reading pillows or pretty much any item as you like. 
---
---
Create a beautiful design that can be used as a centre piece on a Quilt or Cushion or make it completely free-standing to hang on your Door or Wall.
The design set includes the Happy Easter wording shown on the Cushion sample, or you could add your own wording as I did for my other 3D sample, add a favourite scripture for a Wall Hanging or Centre piece for Quilt.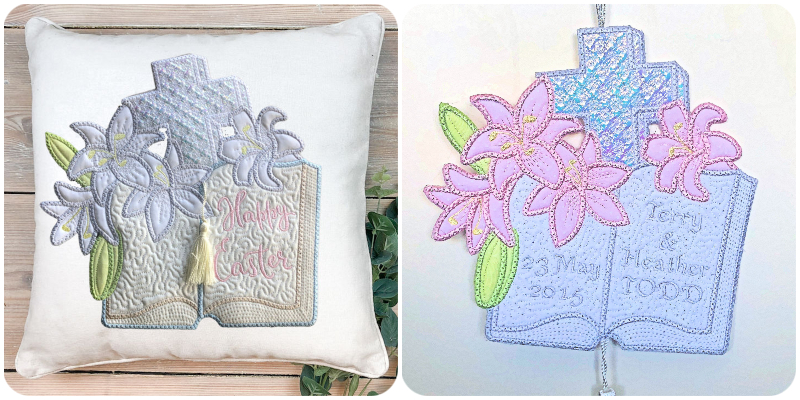 The cushion shown uses the 5x7 multi hooping size (or make in 1 hooping with a 10x10 hoop)
I used Mylar for the Cross, or you can use a fabric piece as Darina and Kay have in their samples
---

---
FINISHED SIZE
5x7 Hoop

130X180 mm

6x10 Hoop

160x260 mm

8x12 Hoop

200x280mm

9X14 Hoop

230x360mm

10x10 Hoop

272x272mm

10.5 by 10.7

inches

13 by 13.4

inches

15.7 by 16.3 inches 

18.75 by 19.4 inches 

1 hooping

10.3 by 10.5

inches

26.5 by 27 cm

33 by 34 cm

40 by 41 cm

47.5 by 49 cm

26.3 by 27 cm
---
INSPIRATION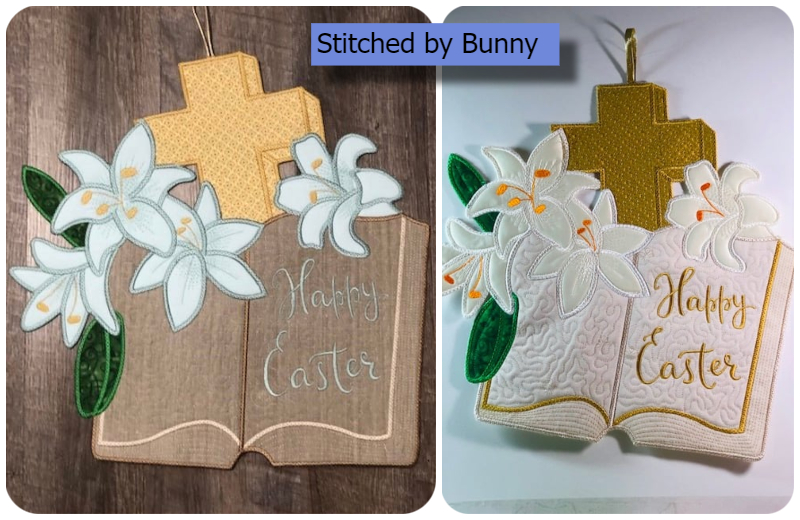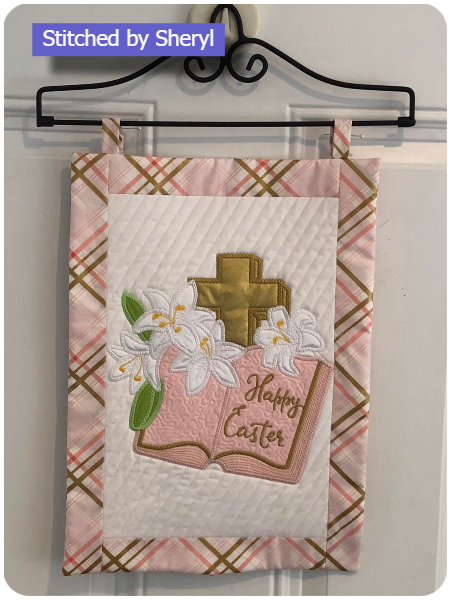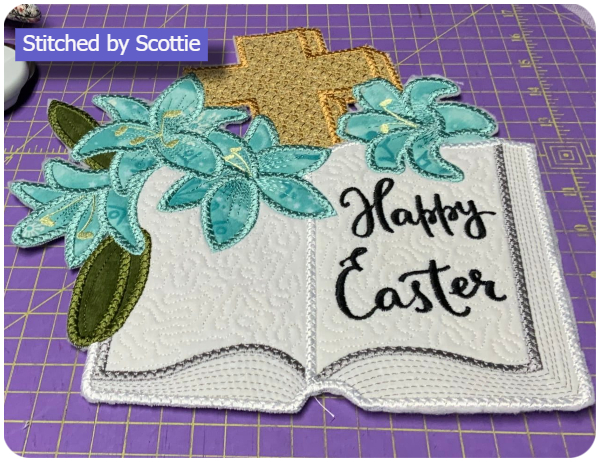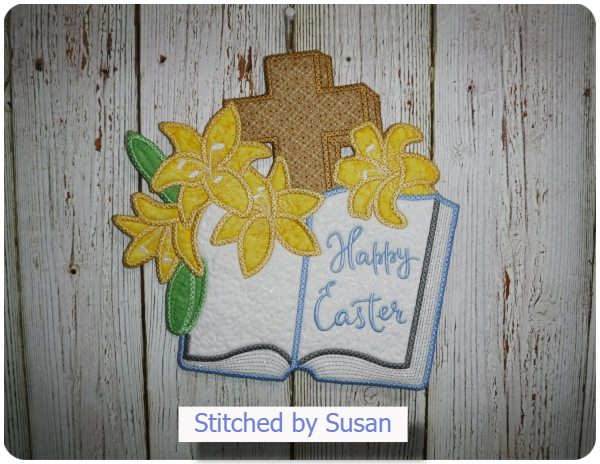 | Hoop Size | Model | Type | Year |
| --- | --- | --- | --- |
| 5x7 | | | |
| 6x10 | | | |
| 8x12 | | | |