My Girls are still on school holidays (3 more weeks), so I needed a project that they could help me with.  
Jaime likes Penguins, Ruby likes Owls, their friend Liv likes Dogs, (and I added a cat - just cos)
The girls picked the fabrics and 'helped' me with the sewing.  It was great fun!!
The lined Pencil cases are made completely in-the-hoop. (one hooping only) and..  as the girls found out, are not only for pencils and pens.  Jaime uses hers as a phone holder and.. if you added a handle rather than a tag, they could be used as little hand-bags.
5x7 hoop required
Our Pencil Cases are fully lined - no raw edges  (this is what the pencil case looks prior to turning →)

Finished size is just under 5x7inches
Nancy shared her bright and beautiful Cases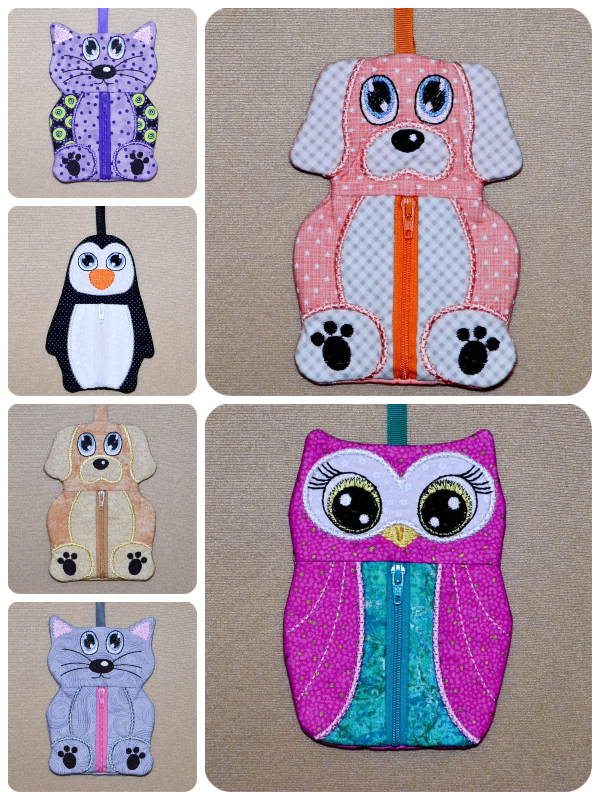 View more In the hoop Bags stitched by our Kreative Kiwi Group