arrow_circle_down Designs
arrow_circle_down Subscribe
arrow_circle_down In the hoop Lined Crazy Patch Bag
This fully lined In the hoop Crazy Patch Bag has been on my 'to do' list for a while.
The design has a zipper insert at the top of the bag, is completely lined, and you can choose to use multiple fabrics for the crazy patch look, or one fabric, fully quilted or plain.
The bag can be made in one-hooping, so super quick, or I have included a Crazy Patch Back that you can make first (complete bag made in 2 hoopings)
---
This design set includes 4 hoop sizes, plus the Candlewick Alphabet in 3 sizes 30mm 50mm and 65 mm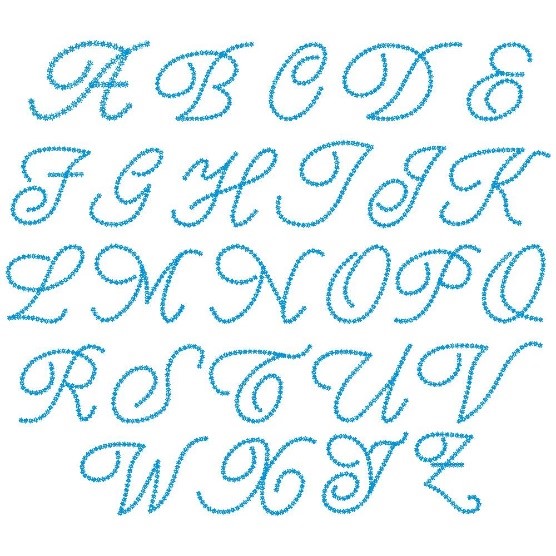 FINISHED SIZE OF BAG
5x7 hoop

130X180 mm

6x8 hoop

160x200 mm

8x12 hoop

200x280mm

 

9X14 hoop

240x360mm

Just under

5x7 inch

Just under

6x8 inch

Just over

7.5x10 inch

Just over

9x12 inch

 
I made this cover for my I-Pad (10.5 inch) using the 9x14 hoop
(The attached bag is our
 perfect size for my headphones)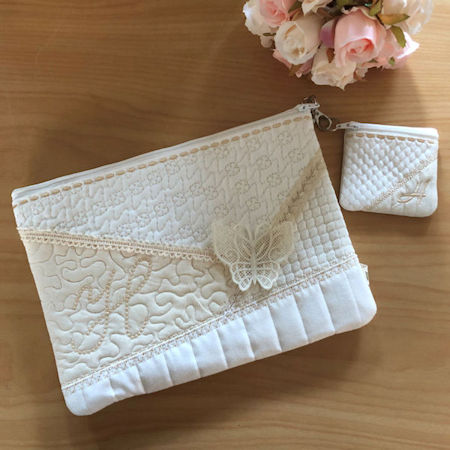 BONUS:  I've included the FSL Butterfly for 4x4 hoop
---
New to this style of design?   Watch Kay from Kays Cutz stitch this design
---
Here are a few samples we made using different fabrics - Darina used some of her beautiful silk stash for the silver and blue bag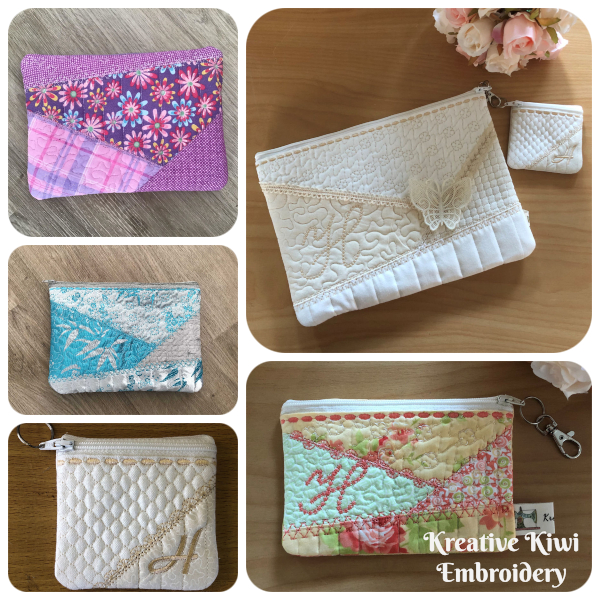 ---
INSPIRATION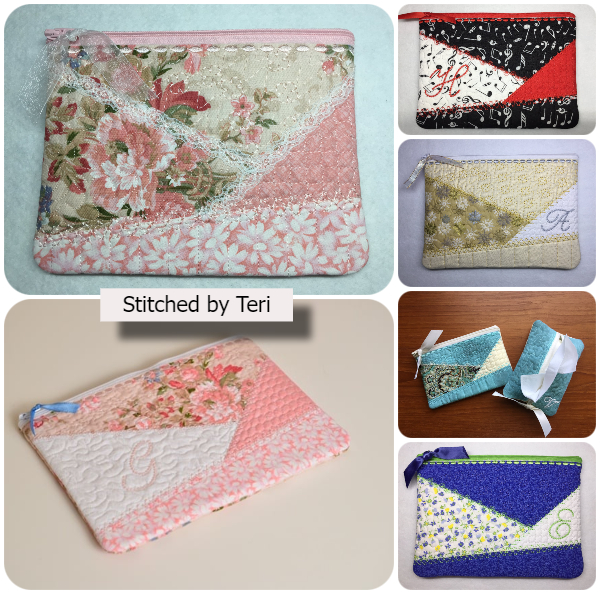 Julie stitched this bag plus the Free Lace Bag and Crazy Patch Glass Case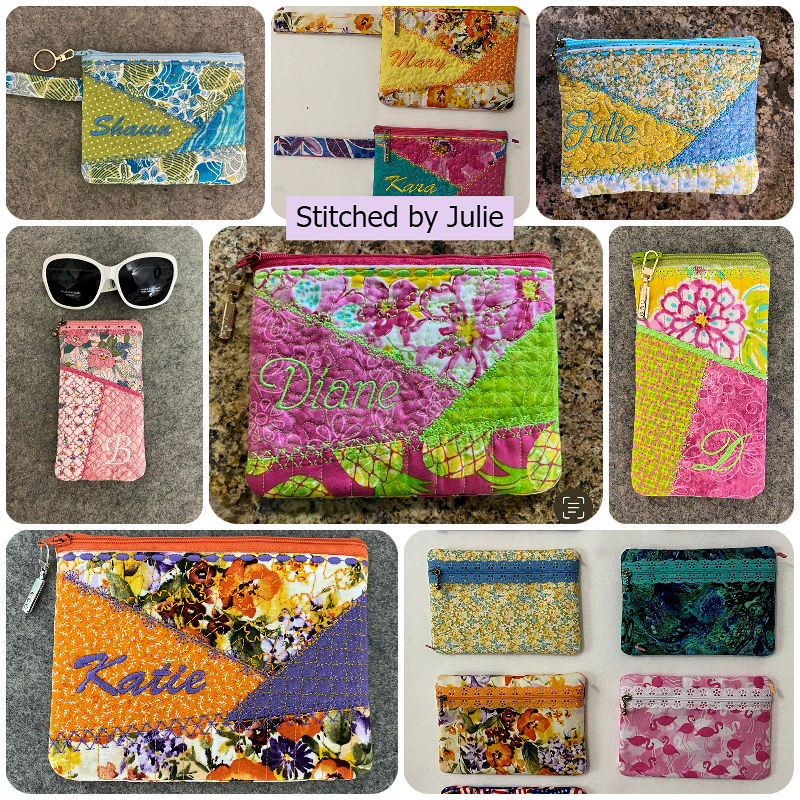 I can't wait to see what you create!
---
View samples of our In the hoop Bags
---
| Hoop Size | Model | Type | Year |
| --- | --- | --- | --- |
| 5x7 | | | |
| 6x8 | | | |
| 8x12 | | | |
| 9x14 | | | |