arrow_circle_down Designs
arrow_circle_down Subscribe
arrow_circle_down In the hoop Shih Tzu Pouch
---
Designed by Kay Hindmarch
---
The POOch Pouch is the latest dog walking accessory must have for all responsible dog owners.
This cute vinyl doggy bag dispenser has a practical loop that can snap onto a dog lead or a belt and is big enough to hold a whole roll of dog bags.
This POOch Pouch is made completely in the hoop in three quick easy hoopings. It stitches up really fast so you can make presents in minutes for all the fur baby parents in your life.
A versatile design - use file 3 on it's own to have even more cuteness overload with coasters or an applique to sew onto bags, cushion covers, reading pillows, sweetie/ treat bags.... well just about anything you like
For hoop sizes 5x7 6x10 and 8x8
---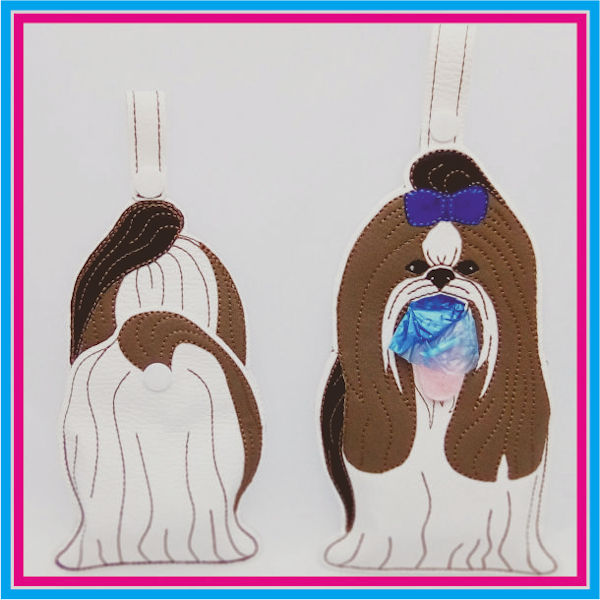 ---
New to this style of design - Watch Kays Step-by-step Video
---
| Hoop Size | Model | Type | Year |
| --- | --- | --- | --- |
| 5x7 | | | |
| 6x10 | | | |
| 8x8 | | | |