arrow_circle_down Designs
arrow_circle_down Subscribe
arrow_circle_down In the hoop Santa Heatpack
---
SANTA HEAT PACKS by Faye's Threads
---
These two adorable Santas are 'packing heat' or they will be if you choose to fill them with wheat and heat in the microwave!  Alternatively, they can be stuffed with cushion filling to make ornaments.  You may even choose to leave them empty.
I put organic wheat and dried lavender flowers into my heat packs for a lovely aromatic, calming effect.
The designs have been tested with faux fur and a cotton flannel backing.  DO NOT USE ANY FLAMMABLE FABRIC OR FABRIC THAT WILL MELT FOR THE HEAT PACK OPTION. You will need to do a small amount of hand sewing to close the design.
Sizes:  For hoop sizes 5x7", 6x10", and 8x12"
Materials:
Medium weight Tear Away stabiliser
Fabric pieces in Santa colours.  You can use your scrap pieces for these designs.
Backing fabric
Stuffing material (Organic wheat or Hobby/Polyfill the choice is yours)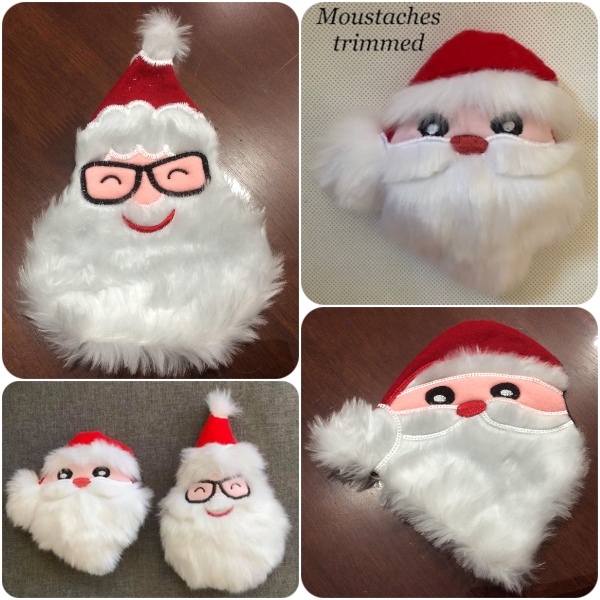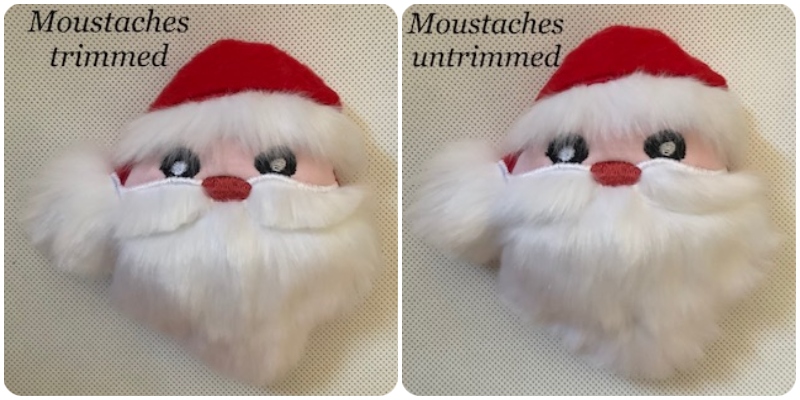 Original Graphics - https://prettygrafik.com
DISCLAIMER:  No responsibility or liability will be accepted in any way for the heating or use of the heat packs.  Under no circumstances will any responsibility or liability be taken in any way for any claims, damages, losses, expenses, costs, or liabilities whatsoever resulting or arising directly or indirectly from the use of the heat packs.
| Hoop Size | Model | Type | Year |
| --- | --- | --- | --- |
| 5x7 | | | |
| 6x10 | | | |
| 8x12 | | | |