arrow_circle_down Designs
arrow_circle_down Subscribe
arrow_circle_down In the hoop Easter Wreath
---
In the hoop Easter Wreath by Cotton-I-Sew
---
Decorate your home this Easter with this beautiful and versatile wreath design. You can have it reversible, one sided or highlight beautiful fabrics using the fussy cut method! 
5x7 6x10 and 8x12 hoops
FINISHED SIZE
5X7 - Approx 10" X 10"
6X10 - Approx 12" X 12"
8X12 - Approx 14"X14"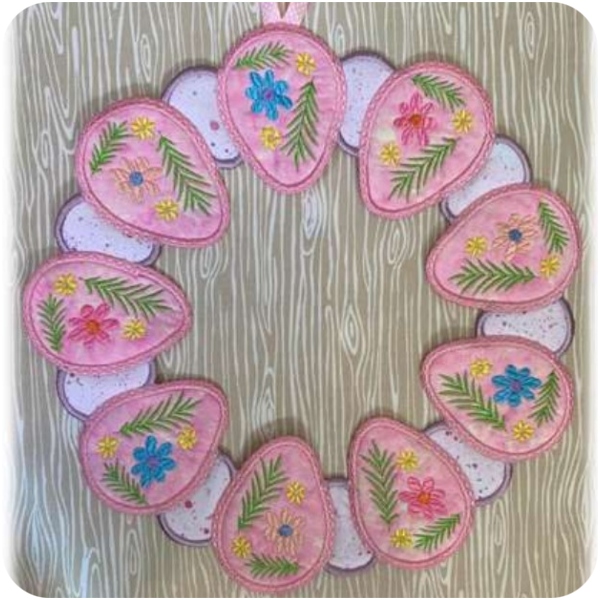 ---
INSPIRATION
Flo (left) used the beautiful purple and yellow tones, while Kim (right) fussy cut her rabbits perfectly for her yellow wreath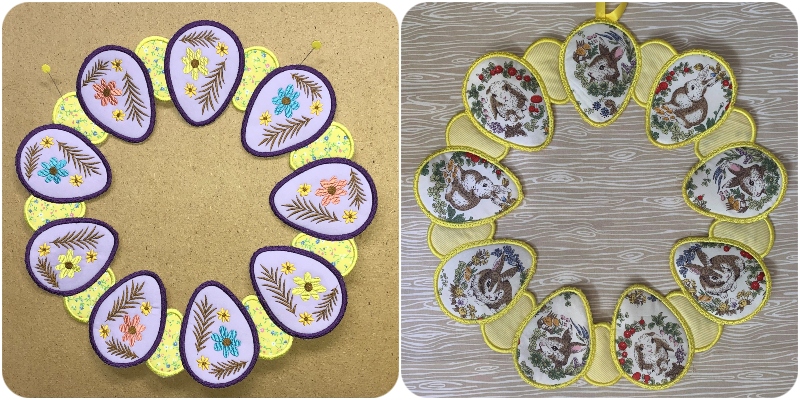 Beverly used the 5x7 size for her summery sample  
Lou (left) fussy cut her Easter Fabric, and used a variegated thread for her sample
Sandy (right) used pretty Easter colors for her pink and green sample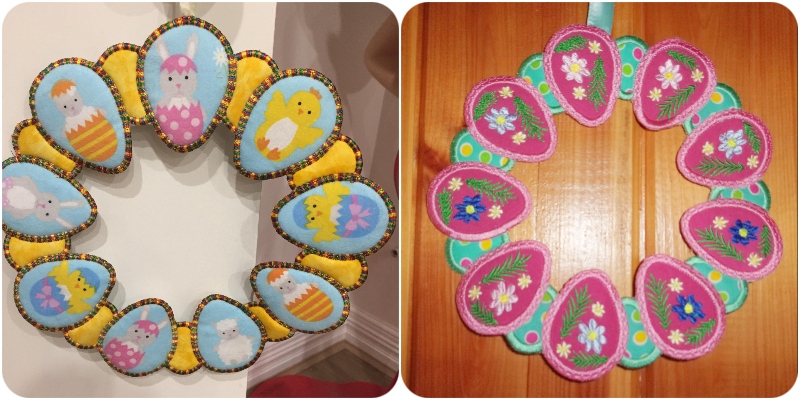 I love Melissa's idea of using 4th of July colors for her Wreath