arrow_circle_down Designs
arrow_circle_down Subscribe
arrow_circle_down In the hoop Button Coasters
ITH BUTTON COASTERS by Fayes Threads
My Mother used to say, "Sit down and button up".  Although she meant for me to stop my incessant chatting, in this case I sat down and designed these button coasters!  Made completely in the hoop, they are sure to please sewing enthusiasts of all genres.  
Hoop Sizes included - 5x7, 6x10, and 8x8 inch hoop.  You will receive six coaster designs in each size.
These designs have been tested on cotton fabric and are not suitable for stretch fabric or vinyl.
Materials Required
· Water Soluble Stabiliser
· Natural fibre batting of your choice
· Fabric for front and back of design (not suitable for stretch fabric or vinyl)
· Thread colours of your choice
Approximate Finished Size
5x7 Hoop - 5-inch diameter
6x10 Hoop - 6-inch diameter
8x8 Hoop - 7.5-inch diameter
---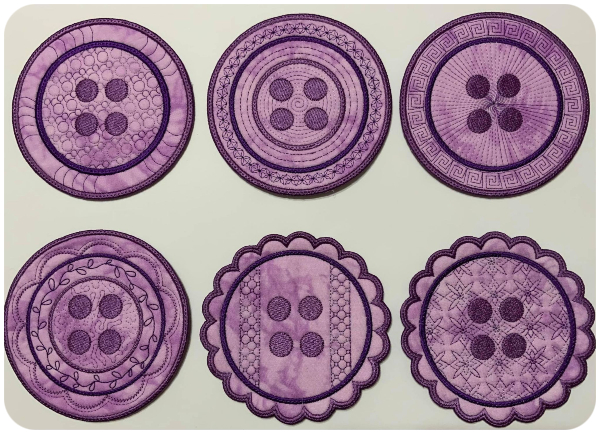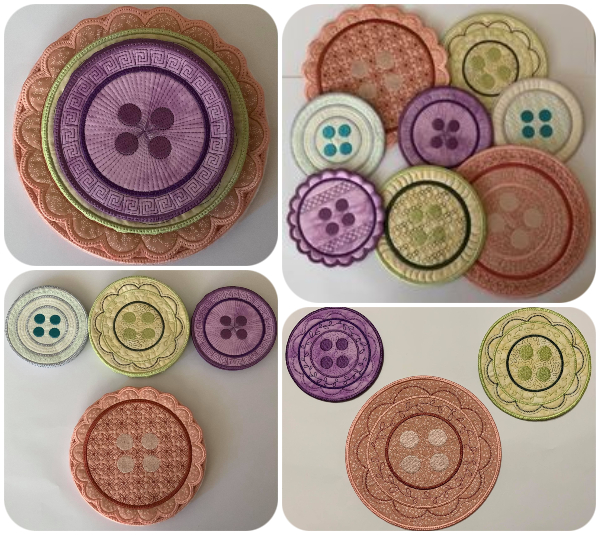 Original Graphics from prettygrafik.com
---
INSPIRATION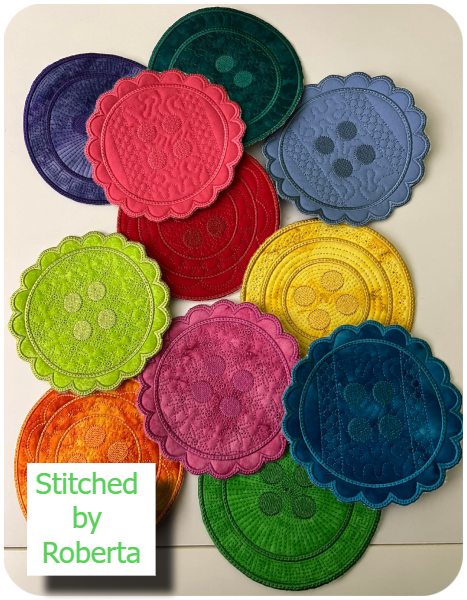 | Hoop Size | Model | Type | Year |
| --- | --- | --- | --- |
| 5x7 | | | |
| 6x10 | | | |
| 8x8 | | | |