arrow_circle_down Designs
arrow_circle_down Subscribe
arrow_circle_down Acorn Placemat and Coaster
---
In case you are new to the world of large applique designs, let me fill you in. A large applique design is one which needs 2 or more hoopings, with the joining completed as you stitch, in the hoop. The beauty of my large applique designs is you can quickly create a 3D Design much larger than your hoop.
---
---
This Placemat is quick and easy to stitch and looks good on any table.
This design is available in hoop sizes  4"x 4"   5"x 7"   6"x 10"   8"x 8"   8"x 10" 
All sizes are made the same way, only the layout in the hoop may vary according to the hoop size. The only different between a placemat and a coaster is size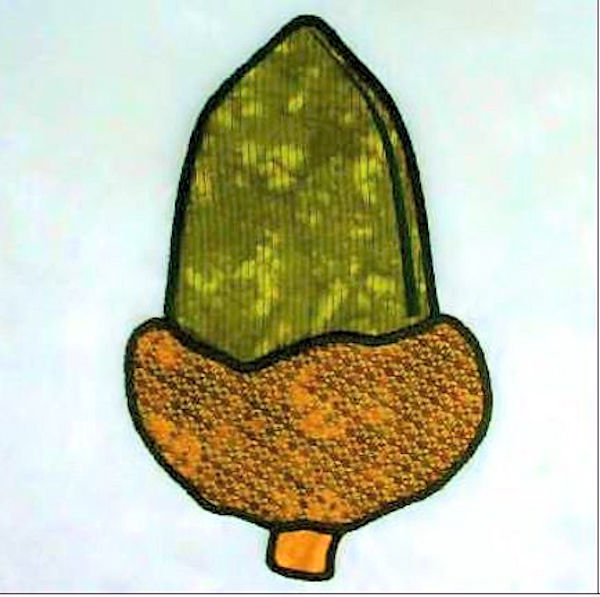 To complete your table setting - download Kays Free In the hoop Oak Leaf
---
VIDEO
Watch Kay stitch her placemats
VIEW MORE LARGE APPLIQUE PLACEMAT VIDEOS
---
HELPFUL BLOGS
---
---
There are just too many photos shared by our Kreative Kiwi members to show on this page!
| Hoop Size | Model | Type | Year |
| --- | --- | --- | --- |
| 4x4 | | | |
| 5x7 | | | |
| 6x10 | | | |
| 8x10 | | | |
| 8x8 | | | |