arrow_circle_down Designs
arrow_circle_down Subscribe
arrow_circle_down 2021 Free Christmas Gift Set
Please enjoy this gift set that I've created as a small "Thank you" for your continued support.
Being able to see the ideas in my head be created, stitched, and then brought to life by all you amazing crafters is truly a blessing
 
 

Each year it gets harder to create a free Christmas Gift to suit the varied hoop size and personal styles of our large group, so I hope this set fits the bill. With the quick, but elegant simple Christmas designs that you can add to any project, to the lace tags and the practical in-the-hoop gift bags, I think there is something for everyone.
Included in this Gift Set:
Six embroidery designs for 4x4 hoop
Six Lace Tags for 4x4 hoop
Six Gift Bags for 4x4 5x7 6x10 8x12 9x14 and 10x16
BONUS Wine Bottle sizes for 9x14 and 10x16 hoops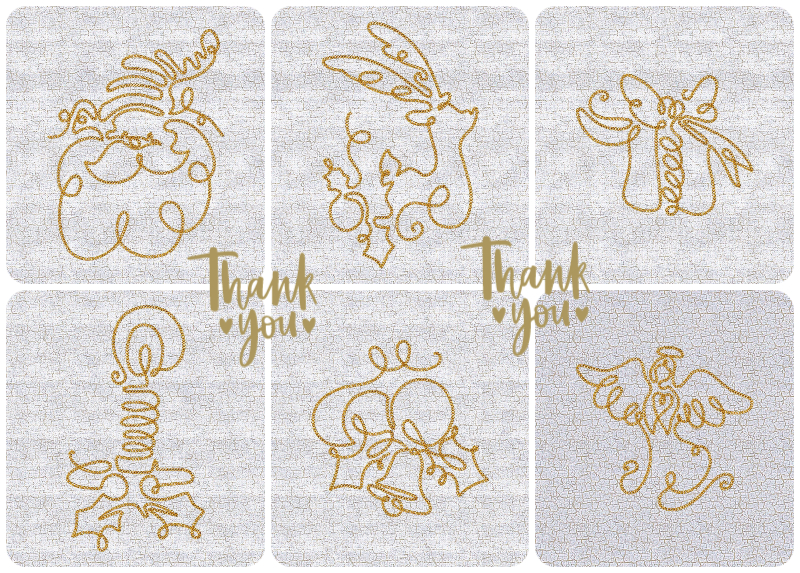 I've fallen in love with this surprisingly simple gift bag. My kids will tell you I am not the best gift wrapper. For the past 4 years, I ask my youngest girl to do all the wrapping – these re-useable bags are perfect!!  I stitched up 10 in a day – they are that quick. I used the designs for samples, but you can use any pretty fabric you like, and are perfect for you to add your own wording to personalize.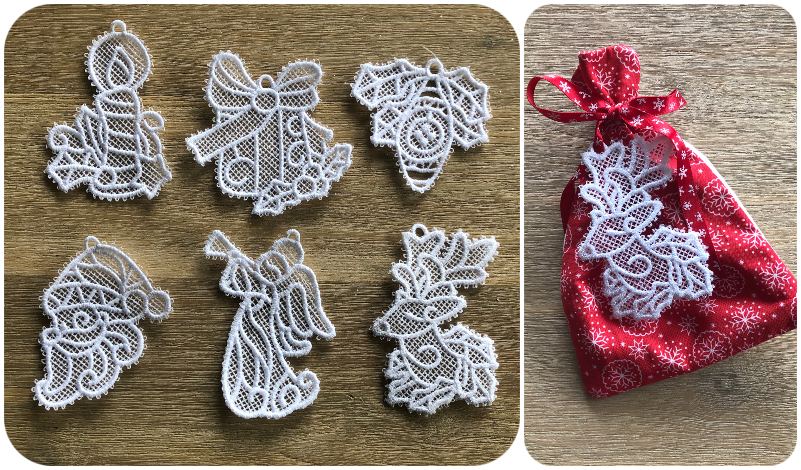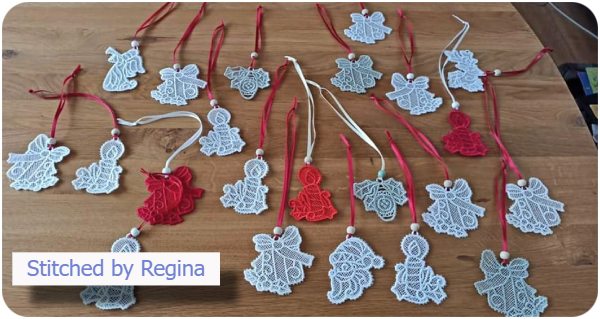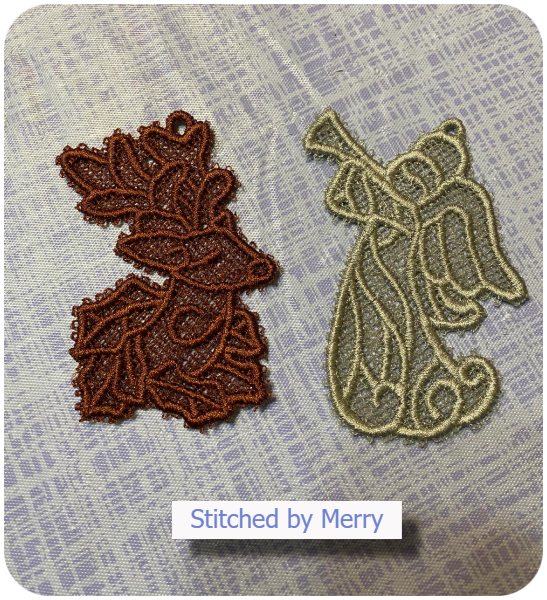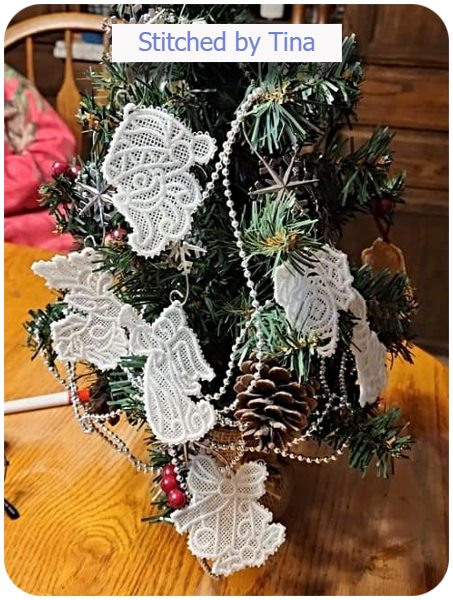 | Hoop Size | Model | Type | Year |
| --- | --- | --- | --- |
| 10x16 | | | |
| 4x4 | | | |
| 5x7 | | | |
| 6x10 | | | |
| 8x12 | | | |
| 9x14 | | | |