arrow_circle_down Designs
arrow_circle_down Subscribe
arrow_circle_down Large Fairy Treehouse (Plus ITH Fairy Bags)
This stunning Fairy Treehouse is made completely In-the-hoop.  You make 6 segments, which are joined together as your embroider – just like a jig-saw – no nasty aligning.
I made the large 8x10 size, but the smaller sizes would be perfect not only for Wall Hangings, but also to add to a cushion for a truly one-of-a-kind gift for a little girl.
Finished Size
| | | |
| --- | --- | --- |
| 8X10 hoop (200X260mm) | 6X10 or 8x8 hoop (160X260mm) | 5X7 hoop (130X180mm) |
| 14 by 19 inches (36 by 48 cm) | 11.5 by 15 inches (30 by 38cm) | 10 by 12.5 inches (25 by 32 cm) |

While I was stitching the design, I thought the fairy's would be so cute on a bag, so I have also included instructions and files for in-the-hoop bags (7 designs) for the 5x7 Hoop
 Plus I have included the individual fairy designs (7 designs) for the 4x4 Hoop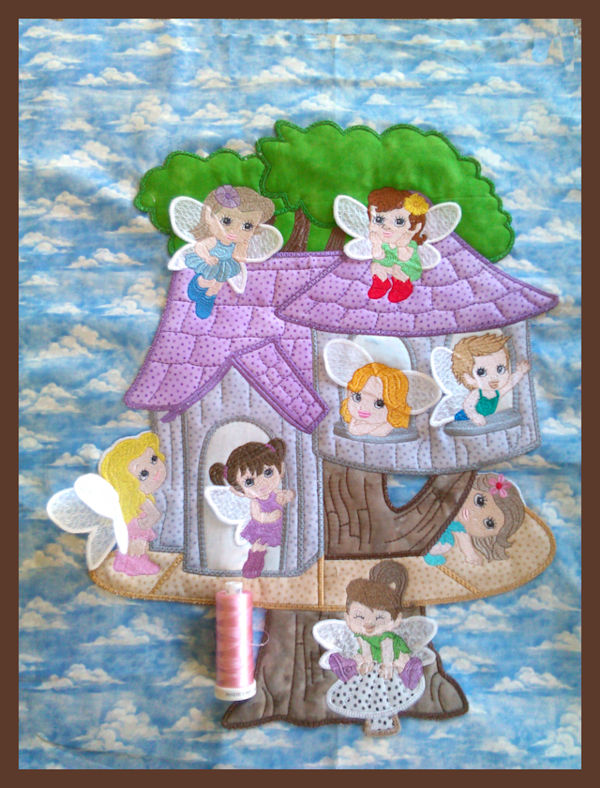 ---
INSPIRATION 
Kay stitched our Large Fairy Treehouse, then mounted on a canvas with added initials for her Niece - what a beauiful gift Kay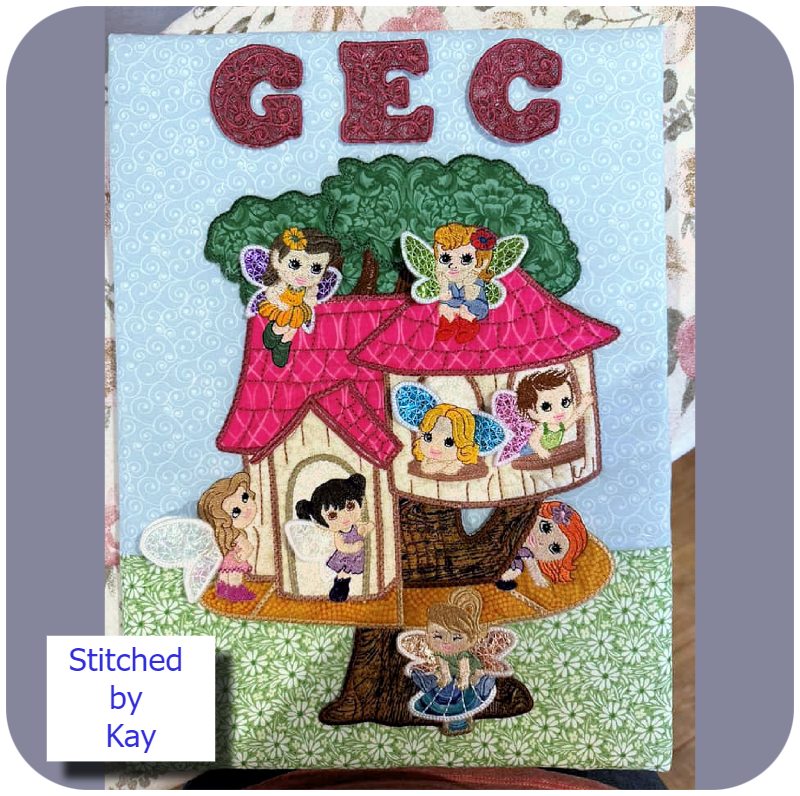 Janelle stitched this Treehouse - the background fabric is perfect!
Thanks to everyone who has shared their beautiful Treehouses - amazing work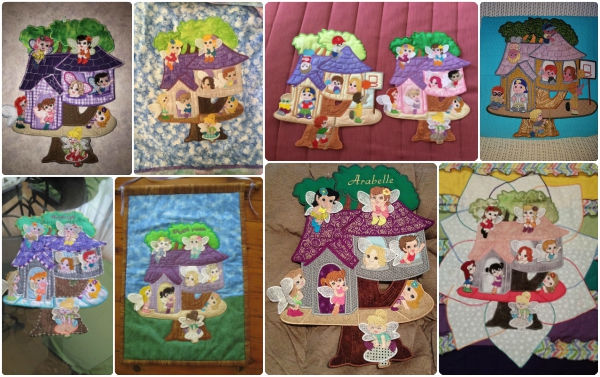 How 'kreative' is Belinda - awesome idea Belinda!!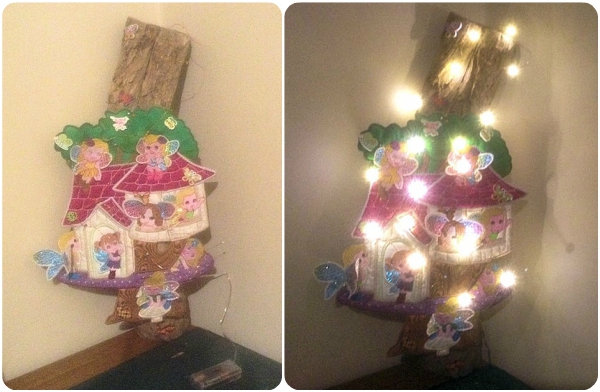 Here's Adena's beautiful Treehouse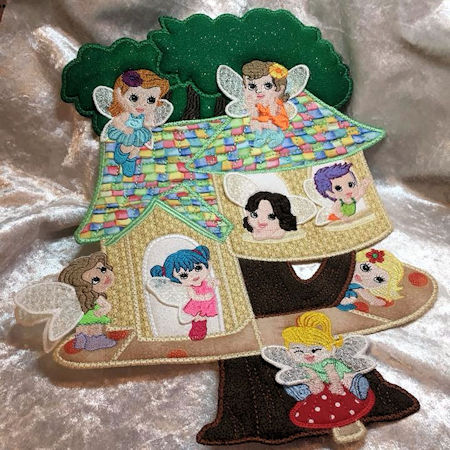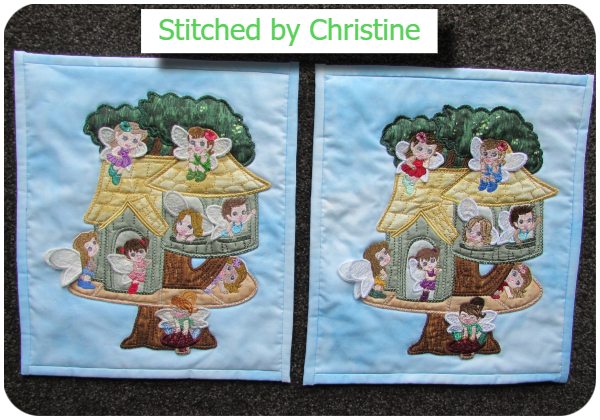 | Hoop Size | Model | Type | Year |
| --- | --- | --- | --- |
| 5x7 | | | |
| 8x10 | | | |
| 8x8 | | | |